'Gilmore Girls': 5 Moments That Proved Dean and Rory Just Didn't Belong Together
More than a decade after the original series ended, Gilmore Girls remains a cultural staple. In fact, it's still so popular that fans were eager to embrace Netflix's continuation of the show in Gilmore Girls: A Year in the Life. And although Rory (Alexis Bledel) ended up on her own at the end of the series, fans still debate which of her boyfriends was the "right" one for her. The obvious answer to that question seems to be none of them. But these five Gilmore Girls moments prove Dean (Jared Padalecki) and Rory definitely weren't meant to be.
Dean made a fuss when Rory didn't say 'I love you'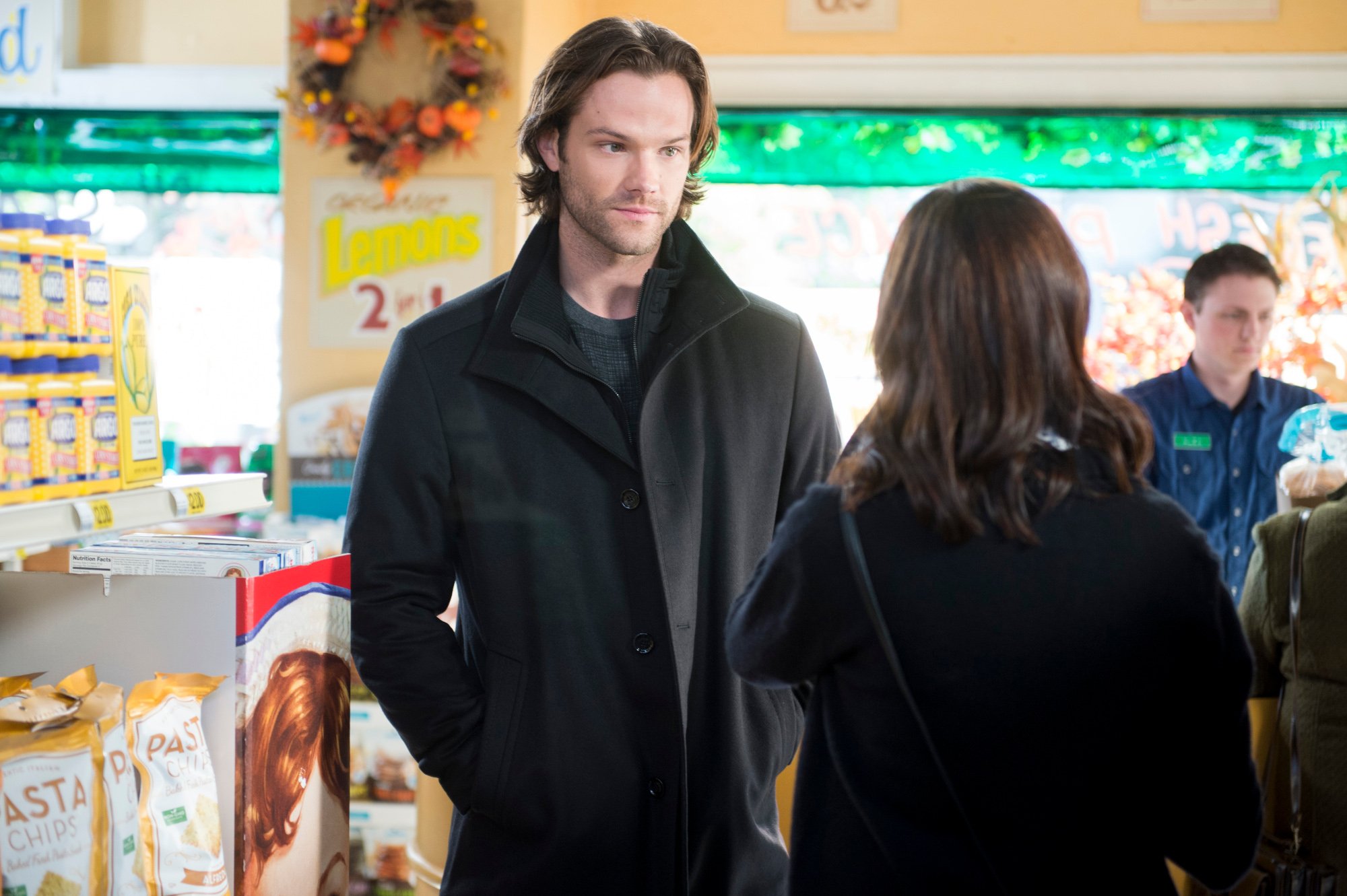 When you say "I love you" to someone, it's always nice to hear it back. However, a person who's truly in love doesn't push their partner to say such a thing before they're ready. Sadly, that's exactly what Dean does to Rory in Gilmore Girls Season 1.
It's understandable that Dean would be upset by Rory's hesitation, but that's something he needed to deal with on his own. It didn't warrant the way he treated her afterward. And it certainly didn't justify holding their relationship hostage until she finally said those three words back.
'Gilmore Girls' made Dean the jealous boyfriend
Gilmore Girls establishes that Dean is a jealous boyfriend early on, having him react to Tristan (Chad Michael Murray) in a way that wasn't necessarily warranted (at least not in the beginning). And while his response to Rory's "friendship" with Jess (Milo Ventimiglia) was understandable, Dean never handled his jealousy well. Rather than talk to his girlfriend about his feelings, he chose to get angry and start problems — something that arguably pushed Rory further away.
Given how men seemed to fall all over Rory over the course of Gilmore Girls, Dean's jealousy never would have worked out for them. The two would have fought all the time if they ended up together. Their relationship would have proved far from perfect or happy.
Dean wanted the perfect wife
Remember that episode of Gilmore Girls where Dean admires the life Donna Reed led, resulting in Rory pretending to be a 1950s housewife for an evening? While there's nothing wrong with being a caretaker, that was clearly not the future Rory envisioned for herself. And the fact that Dean was eager to embrace such a marriage highlighted how different these two were.
Dean could have cheated again
Rory and Dean's affair in Gilmore Girls Season 4 reflects poorly on both characters, but Dean's the one who entered and remained in an unhappy marriage. The way he treated Lindsay (Arielle Kebbel) was despicable, and it's very possible he would have treated Rory the same way.
While he was more enamored with Rory than his wife, the honeymoon phase always ends. Add in his jealousy and the other problems they had and it's possible he would have cheated on Rory, too.
'Gilmore Girls' was about Rory growing up
RELATED: 'Gilmore Girls': Chad Michael Murray Was Surprised by Fans' Response to His Character
Gilmore Girls: A Year in the Life sees Rory running into Dean when she returns to Stars Hollow. The two have a somewhat awkward conversation during which she admits they might have worked together had they met later in life. Given all the other reasons they probably wouldn't have worked, that may or may not be true. Either way, Rory's right about one thing: she did need to grow up, and being with Dean wouldn't have allowed her to do that.