'Gilmore Girls: A Year in Life': Lauren Graham and Alexis Bledel Made Millions on the Netflix Revival
Alexis Bledel and Lauren Graham returned to Gilmore Girls in 2016. Along the way, they caught up with former co-stars and learned Amy Sherman-Palladino's final four words. By the time filming ended, Bledel and Graham's bank accounts had grown significantly. 
'Gilmore Girls: A Year in the Life' caught up with Lorelai and Rory 9 years after the 'Gilmore Girls' series finale
Gilmore Girls went off the air with Rory Gilmore (Bledel) getting her first job out of college and Lorelai Gilmore (Graham) reuniting with Luke Danes (Scott Patterson). Nearly a decade later, Gilmore Girls: A Year in the Life showed Rory as a woman in her thirties trying to figure out her life and career. Meanwhile, Luke and Lorelai still hadn't gotten married. 
Each episode of the Netflix series followed the characters through one of the four seasons. Rory and Lorelai walked through Stars Hollow sipping coffee from Luke's Diner. They mourned the death of Richard Gilmore (Edward Herrmann) and watched as Emily Gilmore (Kelly Bishop) moved to Nantucket. 
In the final moments of Gilmore Girls: A Year in the Life, Sherman-Palladino revealed her last four words. They led to a major cliffhanger, which in turn, left fans asking for more episodes. Some fans believe recent activity on the Gilmore Girls Instagram hints toward revival no. 2. Others are wondering who is the father of Rory's baby? Matt Czuchry (Logan Huntzberger) knows and he's not telling. 
Alexis Bledel and Lauren Graham both made $3 million starring in the Netflix revival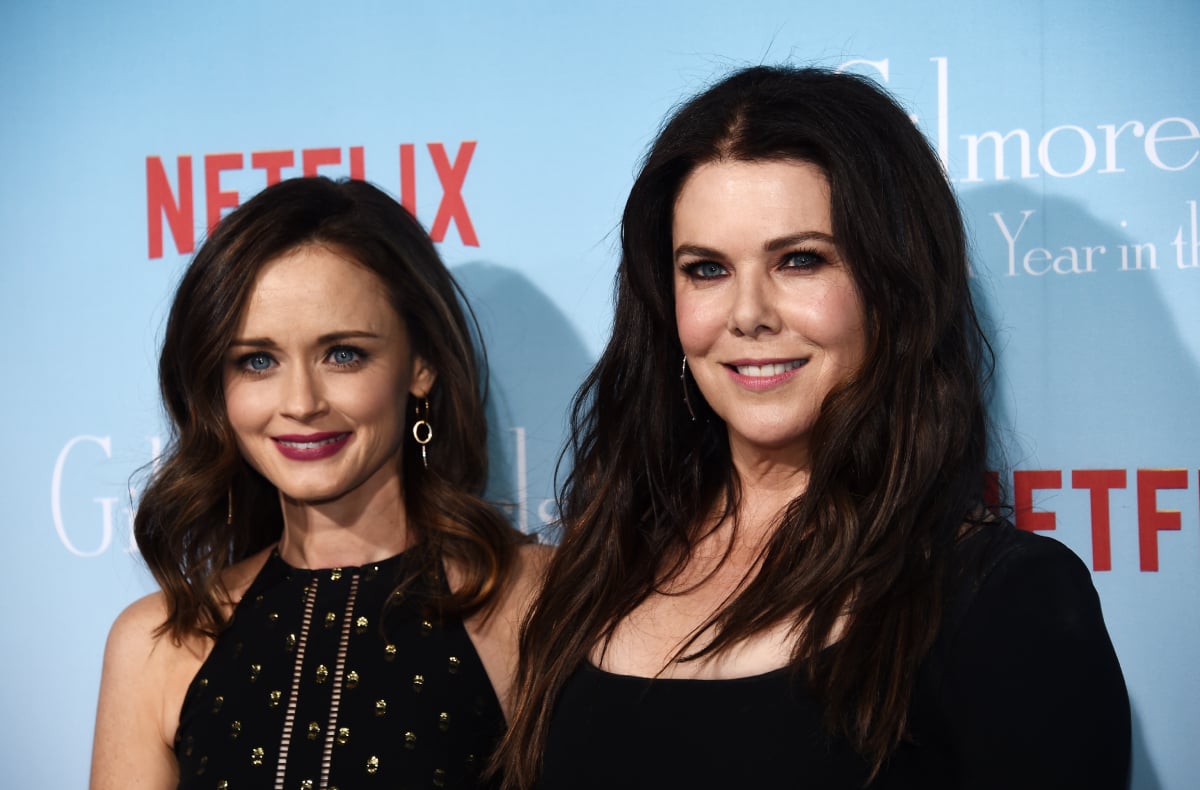 Graham could buy lots of Jimmy Choo shoes with her earnings from Gilmore Girls: A Year in the Life. As for Bledel, she could easily afford a compact Oxford English Dictionary.
According to a 2016 report from Variety, both actors made an estimated $750,000 per episode. With four episodes in the Netflix revival, Graham and Bledel's paychecks likely totaled $3 million each. 
Thanks to their successful acting careers after Gilmore Girls, both Bledel and Graham have continued adding to their bank accounts. Their respective net worths are estimated to be $9 million and $15 million.
Currently, Bledel stars on The Handmaid's Tale. As for Graham, her latest role is playing a single-mom-turned-hockey-coach on Disney+'s Mighty Ducks reboot.
Lauren Graham's keeping room in her schedule for 'Gilmore Girls: A Year in the Life' 2
Graham's making sure she can join in on another Gilmore Girls reunion if the opportunity presents itself. During a March 2021 appearance on SiriusXM's EW Live, Graham shared that all of her contracts have a Gilmore Girls clause. 
"I put that window into all my new jobs, just in case," she said. "I don't want to start any new rumors. It's not for any concrete reason, except that I have a loyalty and an openness to working with [Sherman-Palladino], first of all. And because we could never have predicted that in the past.
"So that door is open. Is it creatively warranted? Is it, you know, something? I don't know," she added.
Watch Gilmore Girls and Gilmore Girls: A Year in the Life on Netflix.