'Gilmore Girls: A Year in the Life 2': Scott Patterson's Idea for a Second Revival Gives Luke and Lorelai a Chance to Raise a Child
Several months back, it sounded like Scott Patterson was on the fence about potentially returning for another season of the Gilmore Girls revival. Now, with a new podcast about the famed series, Patterson seems more committed to the idea of new episodes than ever. The actor who spent seven seasons portraying Luke Danes even has an idea for a potential plotline. He thinks Lorelai Gilmore and Luke should spend some time raising a baby. It wouldn't be just anyone's baby, though. He wants to see Lorelai and Luke navigate being a guardian for Rory Gilmore's child.
Gilmore Girls: A Year in the Life ended with Rory revealing that she was pregnant 
In 2016, Nine years after Gilmore Girls aired its final episode, the cast came back together for a revival. In a four-part special, fans watched as Rory, Lorelai, and Emily Gilmore navigated massive life changes after the death of the family patriarch, Richard Gilmore. While fans were largely disappointed to see Rory still floundering to get her career off the ground, the revival ended on a bit of a high note.
RELATED: 'Gilmore Girls': Could Paul Be the Father of Rory's Baby?
After Luke and Lorelai's wedding, Rory revealed to her mother that she was pregnant. The screen went black without further explanation. Still, fans largely believe Logan Huntzberger, Rory's college beau, is the father of her child. Patterson doesn't think Rory and Logan are meant to live happily ever after. He even has a storyline that he thinks could play out in a second revival. 
Patterson thinks Lorelai and Luke should raise Rory's child for a short time
Patterson sat down with Us Weekly to discuss all things Gilmore Girls. During the interview, Patterson said he likes the idea of Rory leaving her child with Luke and Lorelai while she pursues career opportunities in Europe. During the first revival season, Luke and Lorelai struggled to decide if they should have a child together. Considering the previous storyline, raising their grandchild could certainly be interesting.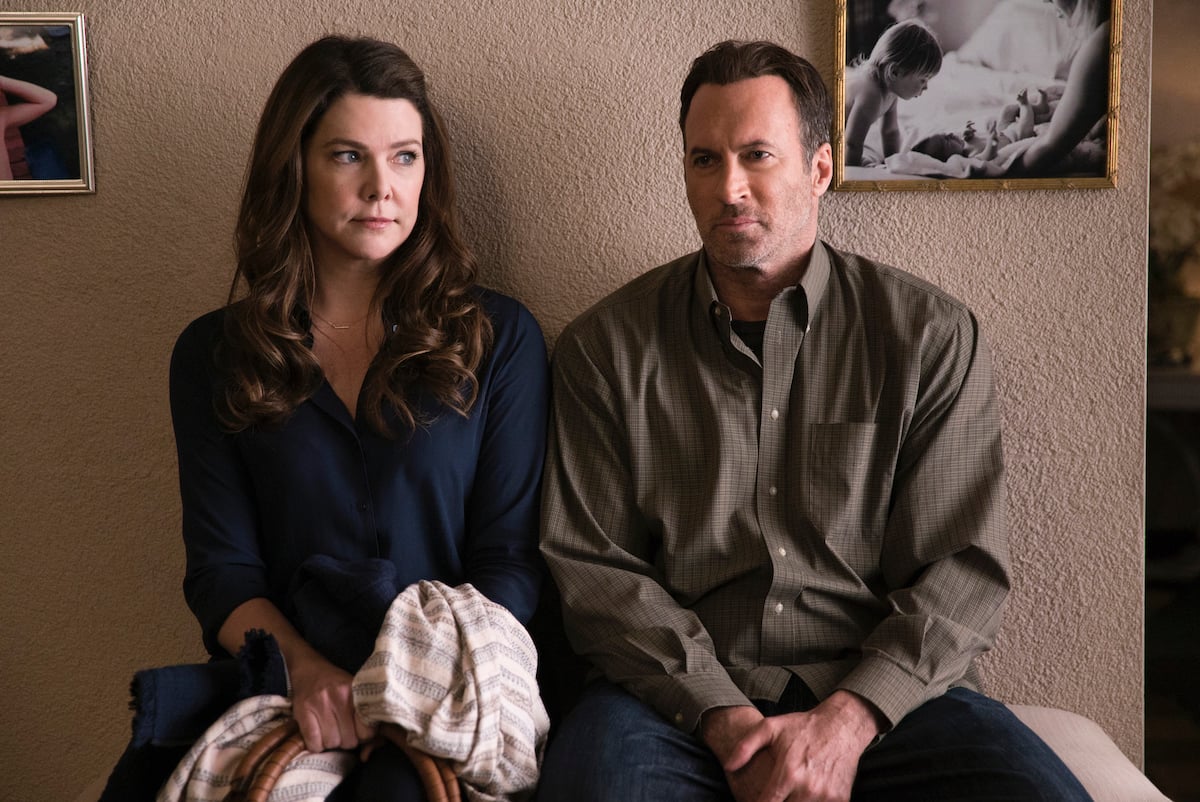 Patterson insists that he has no idea who the father of Rory's baby is. He likes to think Logan and Rory wouldn't live happily ever after even if he is the father. Patterson is firmly on Team Jess when it comes to Rory's love life. Further cementing the theory that Logan is the father is the fact that Matt Czuchry, the actor who portrayed Logan on Gilmore Girls, knows the paternity of Rory's child. Czuchry appears to be one of the only cast members who was given that information.
The storyline, while interesting, has kind of been done before
While it would certainly be an interesting twist, the concept of a mother shirking her responsibilities to run off to Europe has been done on the show before. In season 5, Christopher Hayden calls Lorelai for help when Sherry left their daughter, Gigi, in his care. Sherry walked out to pursue a career opportunity in Paris. 
RELATED: 'Gilmore Girls': Hear Us Out, Season 7 Was Amazing For Logan Huntzberger
By season 7, Lorelai and Christopher romantically reconnected, leaving Luke single once again. The pair got married when Lorelai accompanied Christopher and Gigi to Paris so the then-preschooler could reconnect with her mother. The story died relatively quickly when Christopher and Lorelai divorced. Sherman-Palladino didn't pen the final season of the series. She did write the episodes where Christopher was forced to face his subpar parenting head-on after Sherry left Gigi behind, though.