'Gilmore Girls: A Year in the Life': Lauren Graham Lost a Beloved 'Gilmore Girls' Souvenir Filming the Revival
Lauren Graham brought a coat she accidentally "stole" from 'Gilmore Girls' with her to the set of 'Gilmore Girls: A Year in the Life' only to have it go missing on the last day of filming.
Lauren Graham left the set of Gilmore Girls: A Year in the Life sans one puffy coat. The actor reprised her role as Lorelai Gilmore in 2016 after playing Rory Gilmore's (Alexis Bledel) mom and BFF from 2000 to 2007. Before the Netflix revival premiered, she gave fans of the Amy Sherman-Palladino series all the details on the coat only to later reveal it went missing. 
Lauren Graham accidentally stole a coat from the 'Gilmore Girls' set in 2007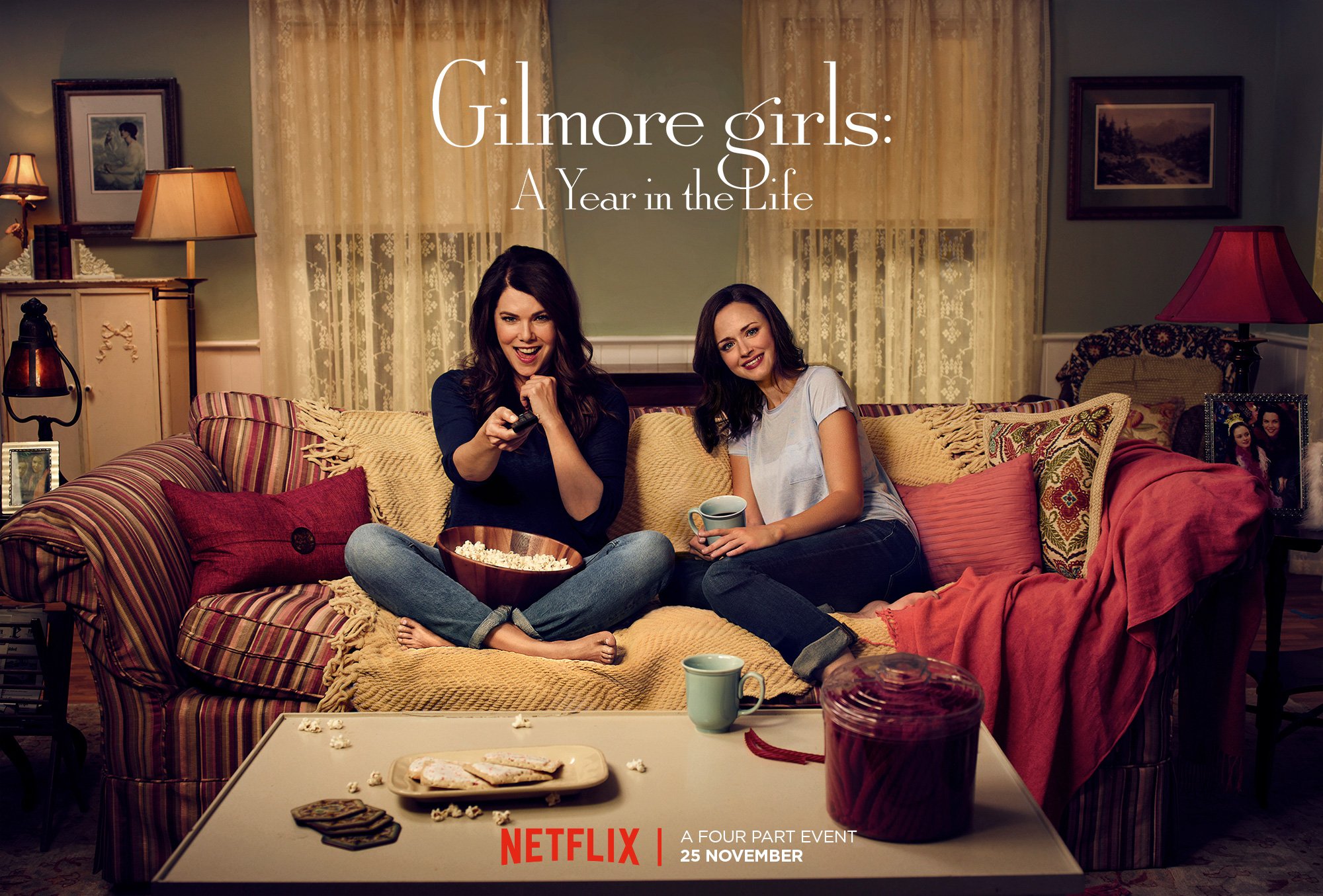 In Graham's memoir, Talking as Fast as I Can: From Gilmore Girls to Gilmore Girls, (and Everything in Between), she explained the story behind the blue buffy coat. She said that after Gilmore Girls got canceled, she'd often been asked by reporters if she took anything from the set. The actor realized the only thing she kept was the coat, which she only ended up with on accident. 
"My blue coat was something I went home in one day and sort of forgot about until it was time to come back," Graham said. "Besides, they always seem more interested in intentional hard-core theft, anyway."
The cast of Gilmore Girls filmed the season 7 finale unsure about the show's future. It turned out to be the end of the popular series, which meant fans didn't get to find out what Sherman-Palladino planned for the final four words. 
Lauren Graham wore the coat on the 'Gilmore Girls: A Year in the Life' set but it went missing on the last day of filming
Nine years later, Graham reprised her role in the Netflix revival. When the actor confirmed the news with a tweet in January 2016, she posted a photo of herself with the blue coat. 
"I CAN NOW CONFIRM: it's time for me, and this jacket I stole in 2007, to return to work," she said. 
Going back to Graham's book, she shared that after filming wrapped on Gilmore Girls: A Year in the Life she realized she couldn't find the coat. She went back to her trailer to look for it and even retraced her steps. She recalled leaving it on a bike, admitting that she thought of the Warner Bros. lot as a second home.
"In all the years that I worked there, I thought of the back lot as a sort of extension of my house … Warner Brothers gives tours there now, which means it's much more crowded than it used to be," she said.
She continued, sharing what she thinks happened to the coat. 
"I don't want to think the worst," Graham added, "but maybe tweeting that picture when the show was announced made it a desirable or fun collector's item for someone who was passing by? (By the way, if that someone is you, no hard feelings, but can you mail it back to my manager in Los Angeles, John Carrabino, no questions asked?)."
Lauren Graham's 'not sure' why she kept the coat
Graham also spoke of her connection to the coat and how she felt about losing it. She admitted she wasn't "sure why" she kept the coat but that it had been through a lot with her. 
"I'm not sure why I kept it … We once had a terrible winter of moths eating all our sweaters, but somehow they spared this coat — even they must have known I was going to need it again," she said. "For Gilmore Girls: A Year In The Life, it was with me every day. It kept me warm and dry, and billowed out behind me as I rode my bike across the lot in the wee hours of the night. So I can't help but feel a little sad it's gone." 
If the revival gets a second season, Graham might have to film it without her beloved coat.