'Gilmore Girls: A Year in the Life' 2: 4 Questions That Need to Be Answered if the Revival Returns
Fans of Gilmore Girls waited for nearly a decade to see more from Lorelai Gilmore (Lauren Graham) and Rory Gilmore (Alexis Bledel). However, the Netflix revival of the beloved series offered up more questions than answers when it debuted in November 2016.
Sure, fans learned those final four words but they were also left wondering about other stuff. Fast forward to 2021 and fans are questioning what's happening with the show's Instagram account. Does it mean Gilmore Girls: A Year in the Life 2 is coming? If that's the case, these are the questions that need to be answered. 
1. Who is the father of Rory Gilmore's baby?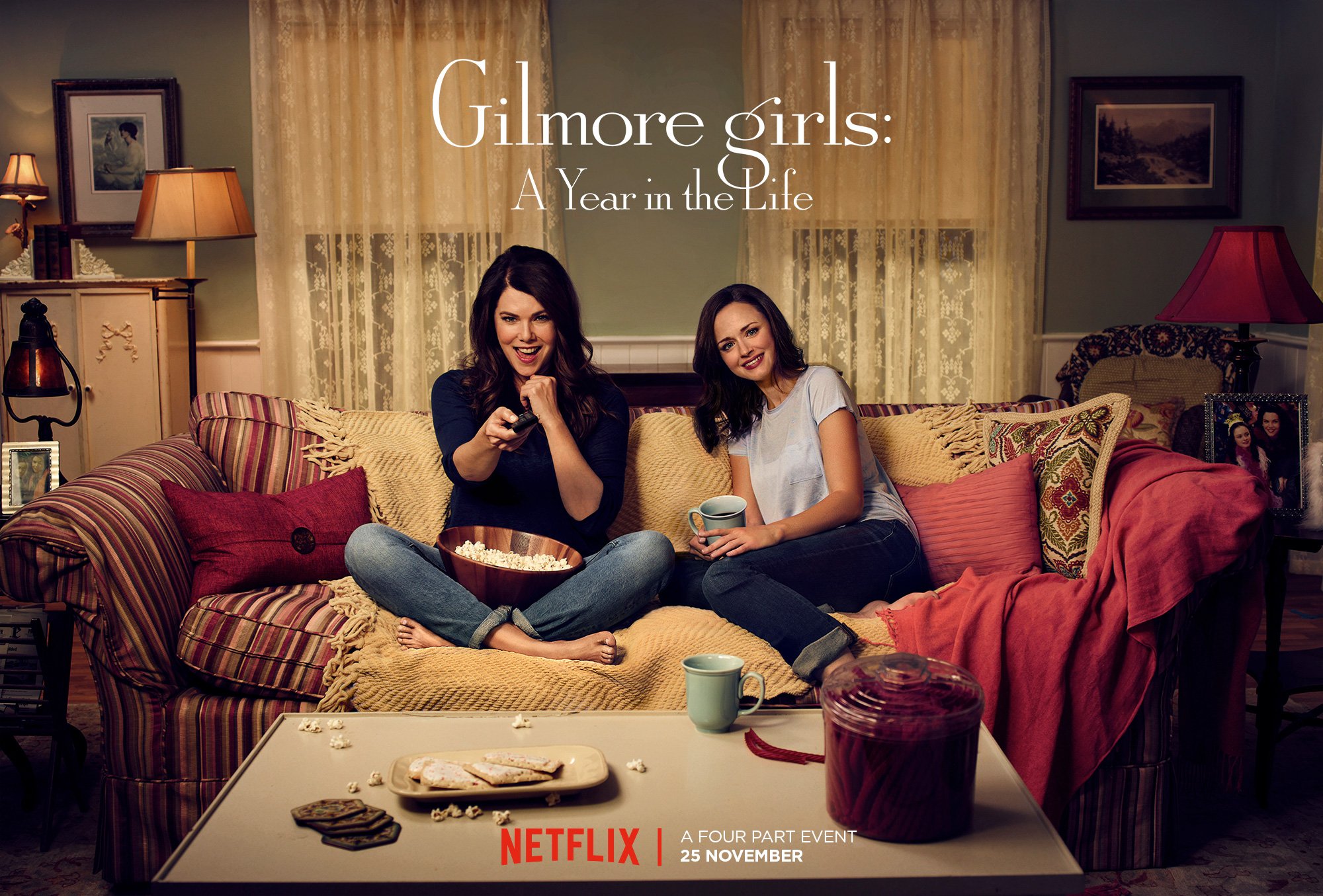 RELATED: 'Gilmore Girls: A Year in the Life': A Carole King Song Inspired the Revival's Title
The most obvious question first, who is the father of Rory's baby? Is it her former college boyfriend, Logan Huntzberger (Matt Czuchry)? The two were having an affair during the revival so it's entirely possible.
Jess Mariano (Milo Ventimiglia) could also be having a baby with Rory. The two dated in high school and even though nothing romantic happened between them in the revival there could be more to the story fans don't know yet.
Rory's often forgotten boyfriend, Paul (Jack Carpenter), doesn't seem to be an option. The same goes for the Wookie Rory hooked up with during the revival's "Spring" episode. 
2. Who does Rory Gilmore end up with?
Does Rory end up dating the father of her baby or does she become a single mom like Lorelai did with her? Maybe the Yale alum takes a more modern approach and co-parents with the baby's father while she's in a romantic relationship with someone else. There's also the possibility Rory takes a break from dating to raise her baby with her mom's help.
The way Gilmore Girls: A Year in the Life ended, there's really no sure way of knowing what becomes of Rory's love life. Team Logan, Team Dean, or Team Jess, many fans are divided over who they want the younger Gilmore girl to end up with. Hopefully, if the Netflix revival returns, fans will get an answer.
3. Is Emily Gilmore happy? 
Things changed a lot for Emily Gilmore (Kelly Bishop) during Gilmore Girls: A Year in the Life. She spent a year mourning the loss of her longtime husband, Richard Gilmore (Edward Herrmann) before relocating to Nantucket.
Emily sold her house, ditched the Daughters of the American Revolution, and even wore jeans and a t-shirt. Even more uncharacteristically, she stopped firing and hiring maids. 
RELATED: Jared Padalecki Says 'Walker' Is 'More 'Gilmore Girls' Than 'Supernatural"
The last shots of Emily in the revival were of her on Nantucket. Is she dating someone now? Is she back to her old self wearing designer suits? Most importantly, is she happy? 
4. What happened with Rory Gilmore's book?
Rory started writing a book about her and her mom's life on Gilmore Girls: A Year in the Life. Lorelai reacted badly to it and initially wanted Rory to abandon the project. Since then, has Rory finished the book and gotten it published? Is she a successful author? Did Jess read it and put notes in the margins? 
These are just a few of the questions Gilmore Girls: A Year in the Life will hopefully answer if it returns. For now, fans can watch and re-watch the original series and the revival on Netflix.
RELATED: 'Gilmore Girls': Amy Sherman-Palladino's Favorite Moments From the Pilot Are So Random