'Gilmore Girls: A Year in the Life': The 4 Principle Characters Who Could Make or Break a Second Revival
In 2016, Amy Sherman-Palladino and Dan Palladino crafted a revival of Gilmore Girls, much to fans' delight. The writing team has spoken openly about what led to their decision to revive the show, noting that they needed the buy-in from four principal actors to move forward. They got the buy-in the first time. Some fans wonder if a second revival hasn't happened yet because of those same main characters. So, who do Sherman-Palladino and Palladino consider indispensable?
Amy Sherman-Palladino and Dan Palladino needed four main characters to move forward with Gilmore Girls: A Year in the Life
In an interview shortly before Netflix released Gilmore Girls: A Year in the Life, Sherman-Palladino, and Palladino revealed that they had to get the buy-in from four key actors even to consider moving forward with the series. First and foremost, they needed Lauren Graham and Alexis Bledel to join the cast. The duo were the main characters of Gilmore Girls. It makes sense that both would need to be willing to appear for the revival to move forward.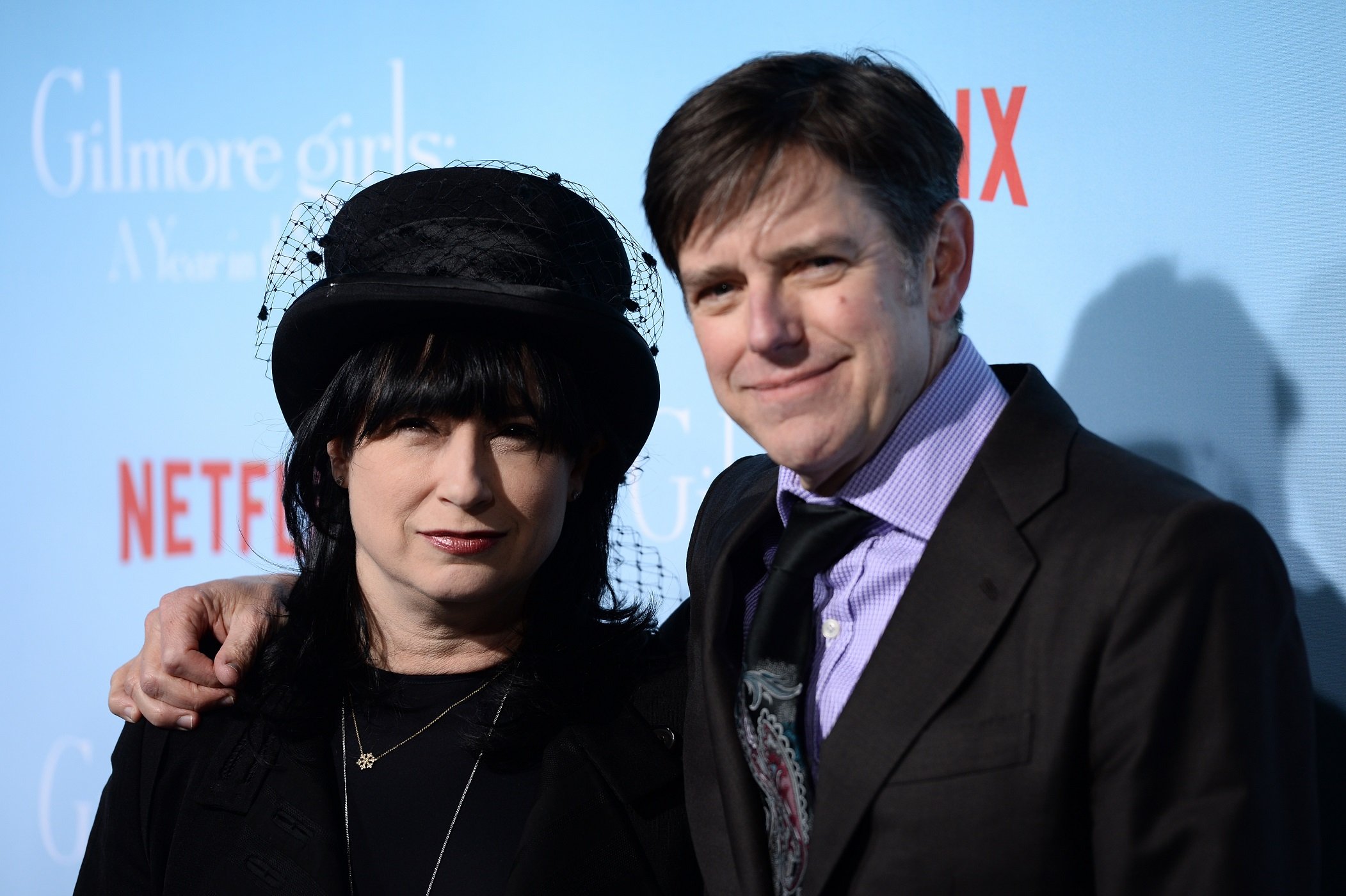 Besides Graham and Bledel, Sherman-Palladino and Palladino revealed that Scott Patterson and Kelly Bishop needed to be on board, too. Patterson, who portrayed Luke Danes for all seven seasons of Gilmore Girls, wasn't a key player when the show's pilot was filmed but grew in importance as the series progressed. Bishop, who played Emily Gilmore, became a key character in much the same way as Luke.
Which actors are on board for a second revival and which need some convincing?
If a second revival were to happen, it would be imperative to have those same key actors involved in the project. Presumably, if one passed on the project, a second season wouldn't go forward. So, who is in and who is out? So far, none of the key players have stated they wouldn't do another revival, but some seem more enthusiastic than others.
Graham and Bishop are wholeheartedly interested in returning to Stars Hollow. In an interview for Sirius XM, Graham revealed that she has a clause written into all of her contracts to ensure she can work on Gilmore Girls if the opportunity were to present itself. Bishop told The Hollywood Reporter that she would be open to anything Sherman-Palladino threw her way. Patterson is a bit less committed. He said he'd probably be on-board but would want to read the script first to see if it spoke to him. Bledel has said the least about a second revival. She wasn't happy with Rory Gilmore's ending in Gilmore Girls: A Year in the Life and some fans fear she wouldn't return if a second season were to present itself.
Will Gilmore Girls: A Year in the Life 2  ever happen?
Sherman-Palladino and Palladino have both expressed an interest in returning to Stars Hollow. Graham, Bishop, and Patterson all have varying levels of interest, too. Keiko Ageno, who played Lane Kim, is into the idea of reprising her role, as well, and Netflix has noted that there is interest on their end. So, why hasn't it happened yet, and will it ever happen?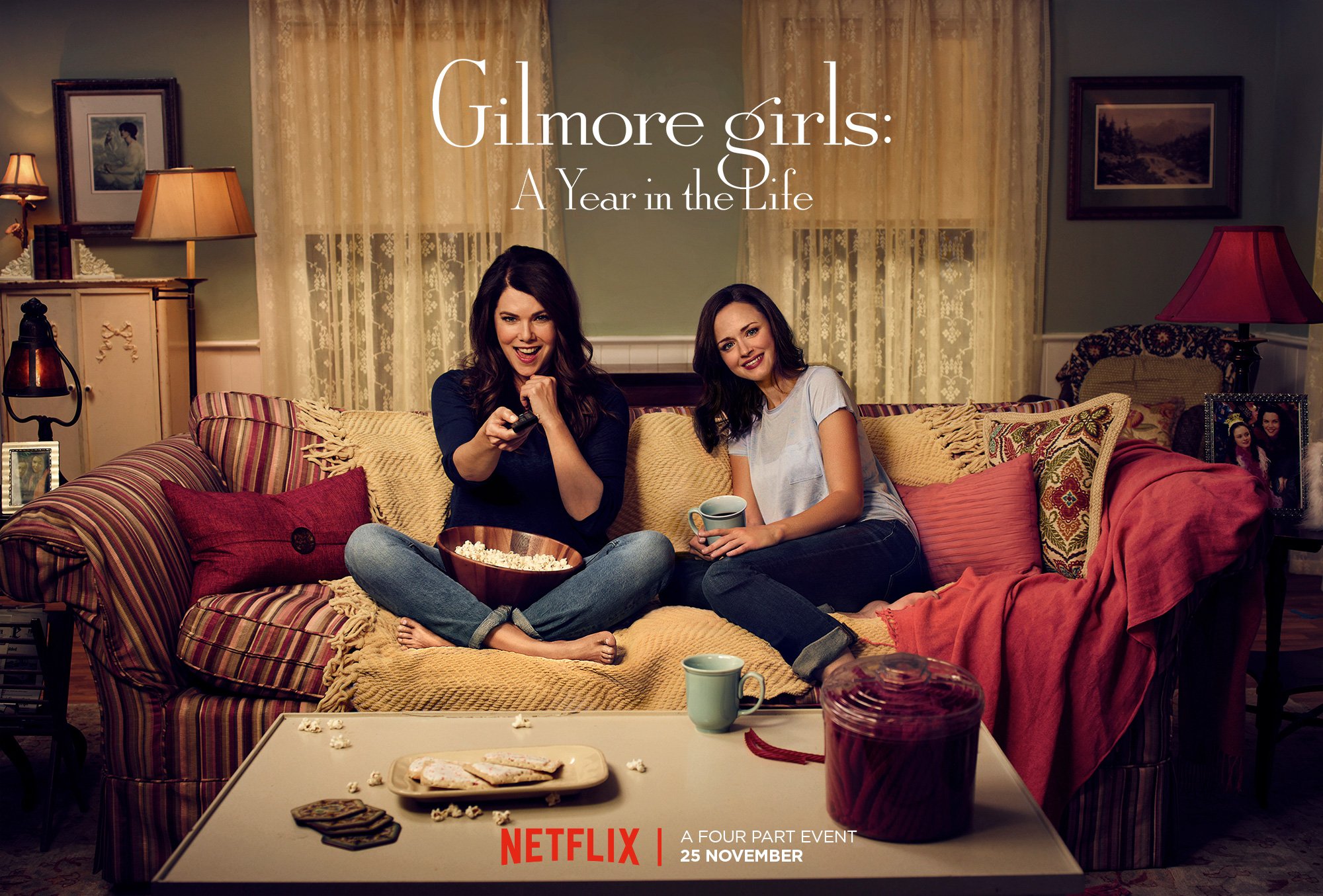 At this point, it seems like scheduling is the biggest barrier to getting Gilmore Girls: A Year in the Life 2 off the ground. Once Netflix gives it the green light, the ball can start rolling. An official announcement regarding its fate still hasn't been made, though. The further away from the original revival fans get, the more they fear that they'll never learn who fathered Rory's baby. For now, we will need to wait and see.