'Gilmore Girls' Actor Liza Weil Found It 'Hard' to Play Paris Geller in Season 1: 'It Didn't Feel Good to Do It'
Liza Weil as Paris Geller spent much of 'Gilmore Girls' Season 1 tormenting Rory Gilmore. Only later did Weil understand Paris behavior.
TL;DR: 
Gilmore Girls' Liza Weil spent seven years playing Paris Geller.
Weil didn't enjoy playing a "mean girl" in Gilmore Girls Season 1.
The actor understands Paris Geller more now.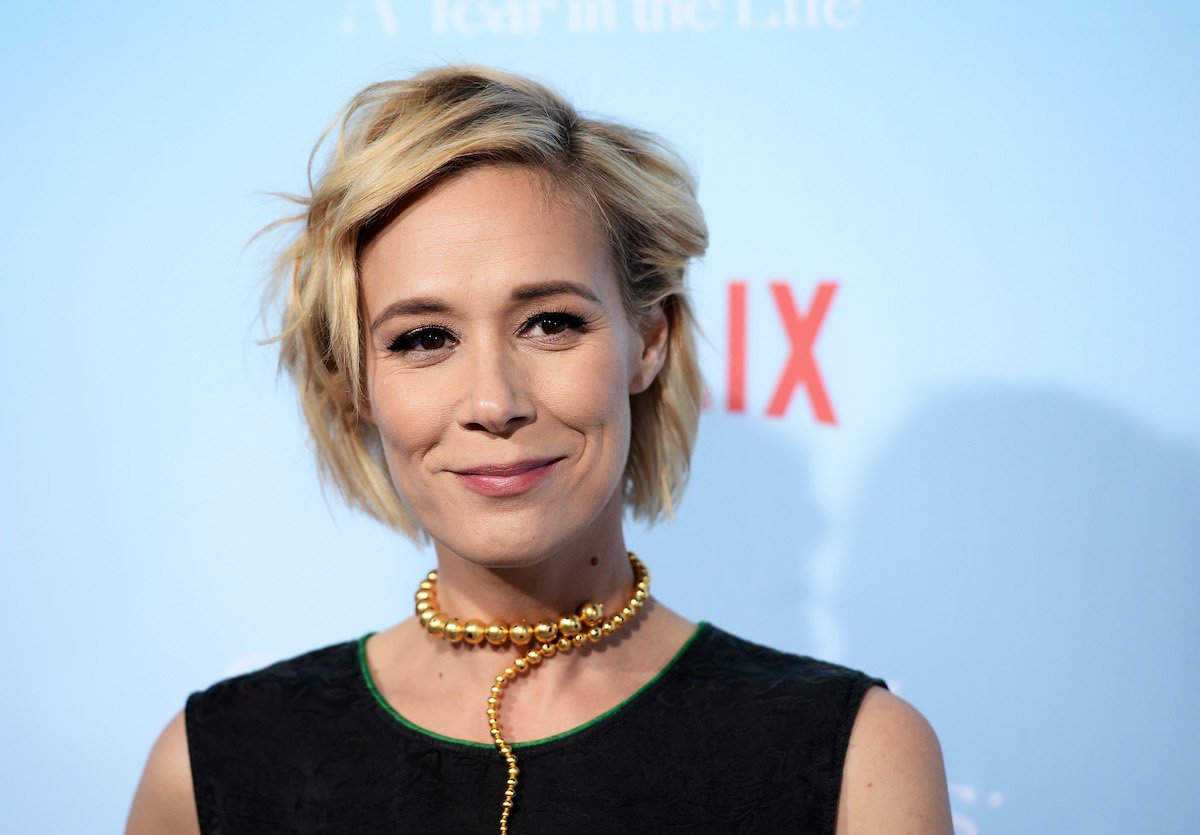 Gilmore Girls' Liza Weil spent seven seasons as Paris Geller before Gilmore Girls: A Year in the Life. Initially Rory Gilmore's (Alexis Bledel) nemesis, Weil's character spent a lot of time tormenting Rory in high school. As fans of Gilmore Girls know, Rory and Paris eventually became friends. But before that happened, Weil found it difficult to play a "mean girl."
'Gilmore Girls' actor Liza Weil wasn't sure whether she was 'helping anybody' playing 'mean girl' Paris Geller
Ahead of the Gilmore Girls: A Year in the Life premiere in 2016, Weil spoke with Cosmopolitan about her role as Paris. Weil, who had starred in How to Get Away With Murder at the time, remembered what it had been like playing the competitive, A student at the prestigious Chilton prep school. 
"In the beginning, I remember it being difficult for me to find where her behavior was coming from, because in the beginning, Paris does present as this very mean and confrontational, not very pleasant [person]," she said. 
Weil, who now stars in The Cleaning Lady, continued by saying she doubted her character early on. 
"In season one, it was hard," she revealed. "I do remember feeling like, oh gosh, what is the value of portraying a mean girl on television?"
"I'm not sure if it was helping anybody," she added. "It didn't feel good to do it."
Paris 'made sense' to the actor as the series continued
Similar to people watching at home, Weil discovered new details about Paris' life as the show went on. As she found out more, she came to have a better understanding of her character. And, as Weil told Cosmopolitan, the pieces fit together pretty fast.
"Once we started learning more about Paris, it really made sense to me very quickly," she said. Weil also credited Gilmore Girls creator Amy Sherman-Palladino, her producer-husband Dan Palladino, and the show's writers for being "very smart" about the motivation behind Paris' behavior.
So while Rory came to find Paris more likable — or at least less unlikable — and viewers found out more about her home life, Weil also went through a journey with her character. 
The 'Gilmore Girls' star finds it easier to identify with Paris Geller years later
Gilmore Girls ended in 2007. And as time has passed, Weil has come to identify with her character more.
"As I've gotten older — and I don't know if it's just aging and sort of having a better understanding of human pathology, psychological reasons for behavior — but it is easier for me to identify with what makes her tick, the older that I get," she said. 
She continued, saying she sees "aspects" of Paris in herself. "I think I can get a little passionate about things that I believe in and maybe that can be a little intense for people," Weil explained.