'Gilmore Girls' Actor Who Played Marty Loved Being the 'Underdog' in Rory's Love Triangle With Logan
Marty is the love interest that almost was on Gilmore Girls. He and Rory Gilmore (Alexis Bledel) became friends as freshmen at Yale.
They bonded over Duck Soup, food, and their modest upbringings. Over time Marty's feelings for Rory turned romantic but she liked Logan Huntzberger (Matt Czuchry).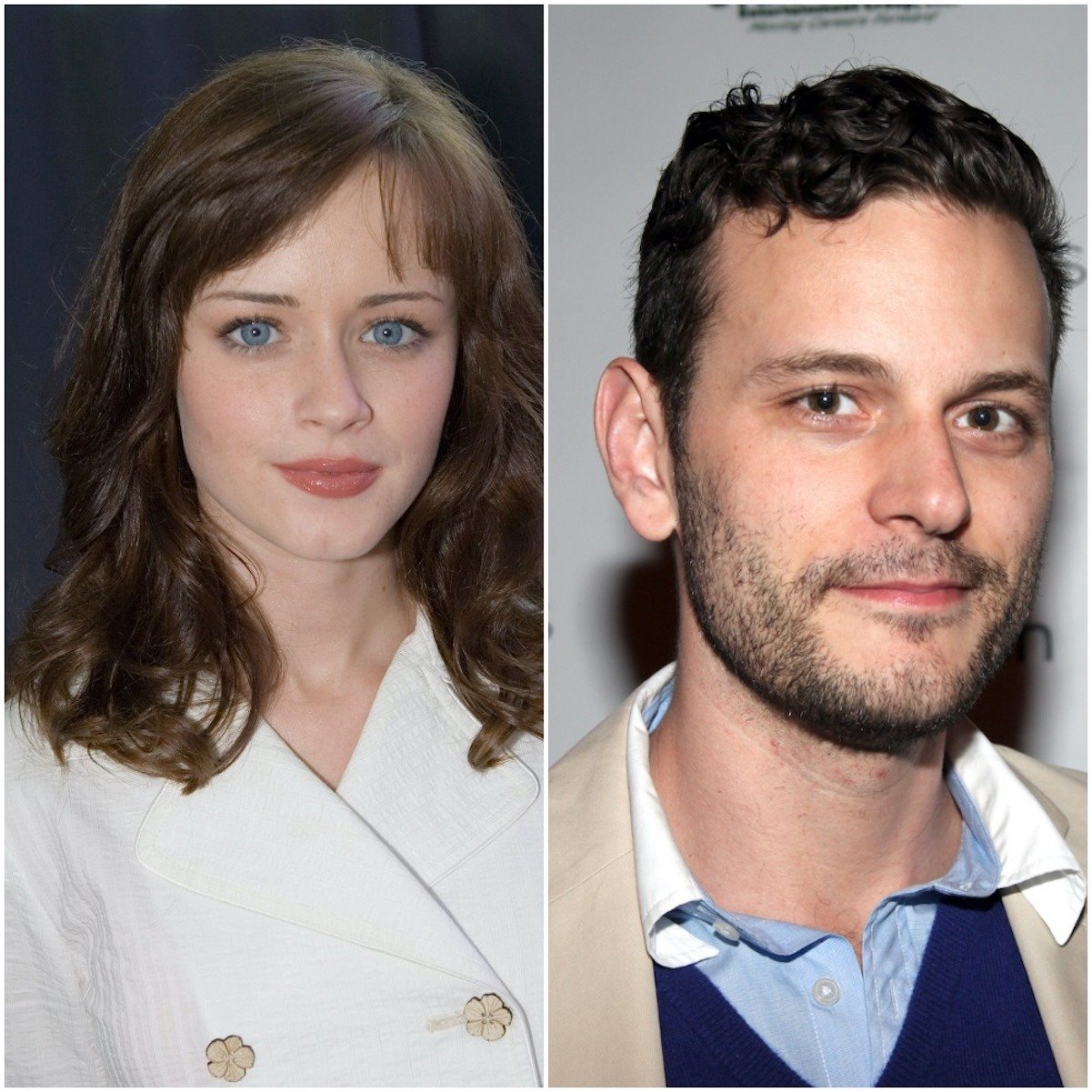 Even though things didn't work out for his character, Wayne Wilcox, the actor who portrayed Marty, enjoyed being part of an on-screen love triangle. 
The actor joined 'Gilmore Girls' as Marty aka 'Naked Guy'
Wilcox made his TV debut in Gilmore Girls Season 4 Episode 3: "The Hobbit, the Sofa, and Digger Stiles." After a dorm party, Rory stumbled upon a naked Marty asleep outside her room.
Rory awkwardly offered him her robe and Marty headed off in search of his keys and pants. Rory later told her mom, Lorelai Gilmore (Lauren Graham), about the weird encounter. She referred to Marty as her "Naked Guy" and it became a funny story about how their friendship began.
This wasn't Rory and Marty's first run-in. They'd previously crossed paths earlier in the day when they both arrived early to a class. They never spoke to each other but instead awkwardly reviewed the class syllabus.
Wilcox went on to appear in seasons 4 and 5 of Gilmore Girls before reprising his role as Marty in season 7. 
RELATED: 'Gilmore Girls' Made a Subtle Nod to Chad Michael Murray Leaving for 'One Tree Hill'
Wayne Wilcox loved being the 'underdog' on 'Gilmore Girls'
Marty worked as a bartender to make extra cash while going through school at Yale. Logan knows him for making "kicka** margaritas." 
Marty outwardly hated Logan and his friends and as the season went on he and Rory became friends. They made commentary about rich people's food but soon it became clear Rory liked Logan, one of the most wealthy and well-connected students at Yale. 
RELATED: 'Gilmore Girls' Actor David Sutcliffe Reveals Why He Felt 'Resentful of the Writing'
Even though Marty and Rory didn't end up together Wilcox enjoyed being in a love triangle. 
"Being caught up in the love triangle of Rory's life and me … the best part to play, like, the most fun to play," Wilcox told Today during an interview celebrating the 20-year anniversary of Gilmore Girls. 
Why did he love it so much? "Because I got to be the underdog, the rejected one, the one that everybody roots by the end of all that," Wilcox said. "I loved it. It was great," he added. 
RELATED: 'Gilmore Girls': The 4 Most Comforting Episodes to Watch Right Now
The actor's Team Marty
Forget Team Jess, Team Dean, or Team Logan. Wilcox is firmly Team Marty.
"I think Marty brought a lot of answers to Rory as she was constantly questioning," he told Bustle in 2016. "Rory as a character is great because she's smart; she's also really savvy in terms of people and how she relates to boys and who she goes for."
RELATED: 'Gilmore Girls': Amy Sherman-Palladino on Why 1,000 Yellow Daisies Proposal Might Be 1 of Lauren Graham's 'Favorite Scenes Ever'
He continued, saying his character and Rory were partners.
"Marty was that guy in her life who looked at her and said, 'Everything is going to be OK, relax, we're going to figure it out together.' And they did, as friends, for a while," he said.
"I think maybe more so than any of the other guys that Rory got with, they got each other without having to say a word," Wilcox added. 
The actor didn't reprise his role in Gilmore Girls: A Year in the Life so fans don't know what happened to Marty after their falling out in season 7. If a second Netflix revival, maybe he'll make an appearance but for now Marty's still "Naked Guy."
RELATED: 'Gilmore Girls' Made a Subtle Nod to Adam Brody Leaving the Show for 'The O.C.'