These 'Gilmore Girls' Actors Also Acted in 'The Marvelous Mrs. Maisel'
Amy Sherman-Palladino created Gilmore Girls and The Marvelous Mrs. Maisel. The shows are pretty different, but the creator has used the same actors in both shows multiple times. Here are seven actors who got to be in Stars Hollow and New York in the 1950s. 
1. Milo Ventimiglia
Rory Gilmore (Alexis Bledel) had multiple love interests on Gilmore Girls. One of the most beloved is Jess Mariano, played by Milo Ventimiglia. The troubled young man wasn't afraid to act out due to his home life. But he loved books just as much as Rory.
Ventimiglia is reuniting with creator Sherman-Palladino and executive producer Daniel Palladino by getting a role in season 4 of Marvelous Mrs. Maisel. Details about his new role are still unknown, according to Entertainment Weekly. 
2. Alex Borstein
Alex Borstein was originally going to play Sookie, but changed her plans due to her schedule. That role went to Melissa McCarthy. She played Drella, the harp player at the Independence Inn in season 1. The actor returned to play Emily Gilmore's (Kelly Bishop) personal stylist, Miss Celine.
Borstein then took a much bigger role in Marvelous Mrs. Maisel as Susie Myerson. She becomes Midge Maisel's (Rachel Brosnahan) agent. The actor won an Emmy for Outstanding Supporting Actress in a Comedy Series for the role in 2019. 
3. Emily Bergl
Rory tried to join The Puffs at Chilton, which included Francie Jarvis (Emily Bergl) at Chilton. That didn't go over well, and Francie and Paris Geller (Liza Weil) had a feud of their own. Francie was brought back for A Year in the Life. She was at Chilton's alumni day, and she still goes to reunions for The Puffs.
Bergl played Tessie in Marvelous Mrs. Maisel. She is Susie's sister who is still dealing with their mother, who drinks too much alcohol. But she supports her sister, trying to find happiness elsewhere.
Liza Weil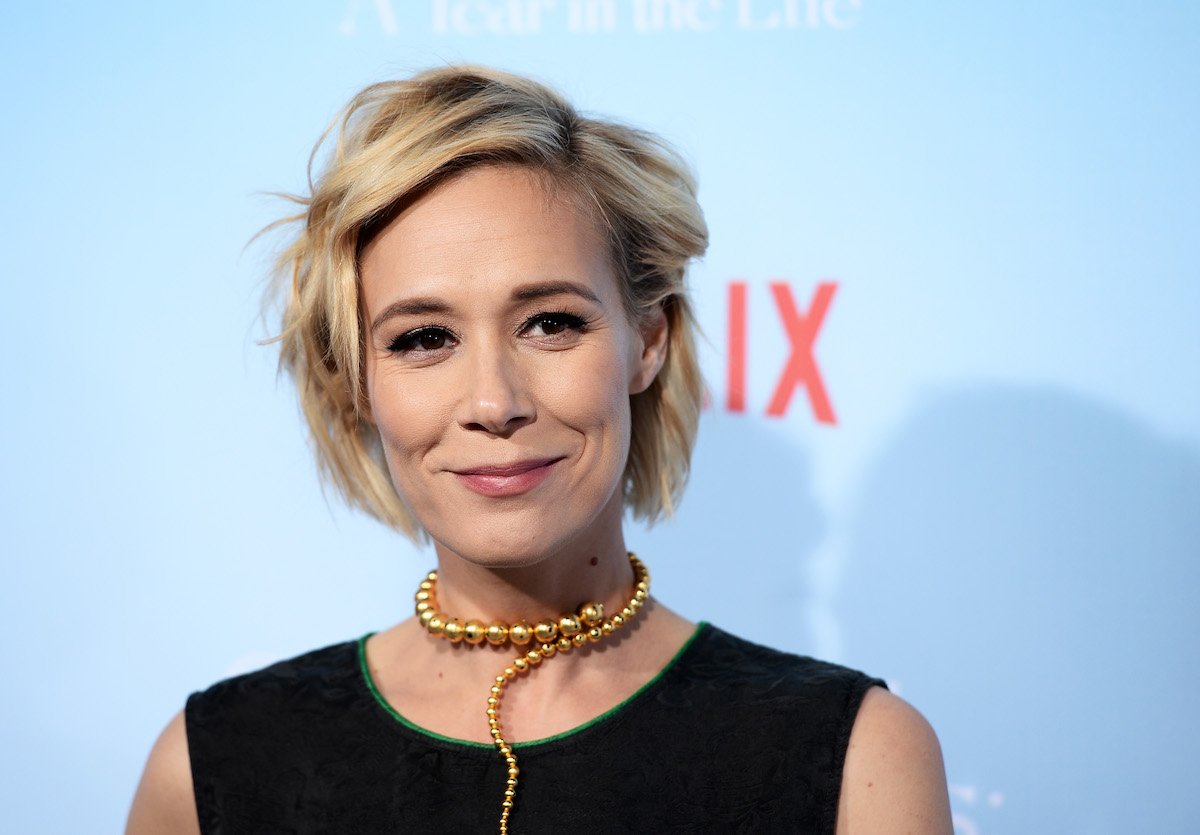 Gilmore Girls wouldn't be the same without Paris Geller. She went from enemy to friend with Rory, so fans watched them grow up together. Weil also returned for A Year in the Life.
Weil played Carole Keene in Marvelous Mrs. Maisel Season 3. She's the only woman who's in Shy Baldwin's (Leroy McClain) band on tour. Carole has a few heart-to-heart talks with Midge. The character is loosely based on bassist, Carol Kaye. 
Brian Tarantina
Brian Tarantina played Bootsy in Gilmore Girls. The Star Hollow townie ran the newsstand. Tarantina played a bigger role in The Marvelous Mrs. Maisel in the role of Jackie. He worked as the MC of the Gaslight, the club where Midge started performing. Tarantina died in 2019. 
Bailey De Young
Bailey De Young wasn't in the original run of Gilmore Girls. But she did appear as Heidi, a member of the 30-Something Gang in Stars Hollow in A Year in the Life. Young now plays Imogene Cleary, Midge's friend in The Marvelous Mrs. Maisel. 
Jane Lynch
The funny actor had a small role as a nurse in one Gilmore Girls episode. Emily talks to her after Richard Gilmore (Edward Herrmann) is sent to the hospital. Lynch went on to play the rich comedian Sophie Lennon in The Marvelous Mrs. Maisel. Midge's relationship with Sophie has bounced between friendly and competitive like Rory and Paris.
The number of actors who appeared in both shows is seven. But it looks like the list keeps growing the longer The Marvelous Mrs. Maisel continues.