'Gilmore Girls': Why Alexis Bledel Doesn't Have 'More of a Friendship' With Keiko Agena
Alexis Bledel and Keiko Agena played best friends Rory Gilmore and Lane Kim for many years. But the Gilmore Girls stars aren't as close in real life. Agena revealed why they don't have "more of a friendship" now.
Alexis Bledel and Keiko Agena played best friends on 'Gilmore Girls'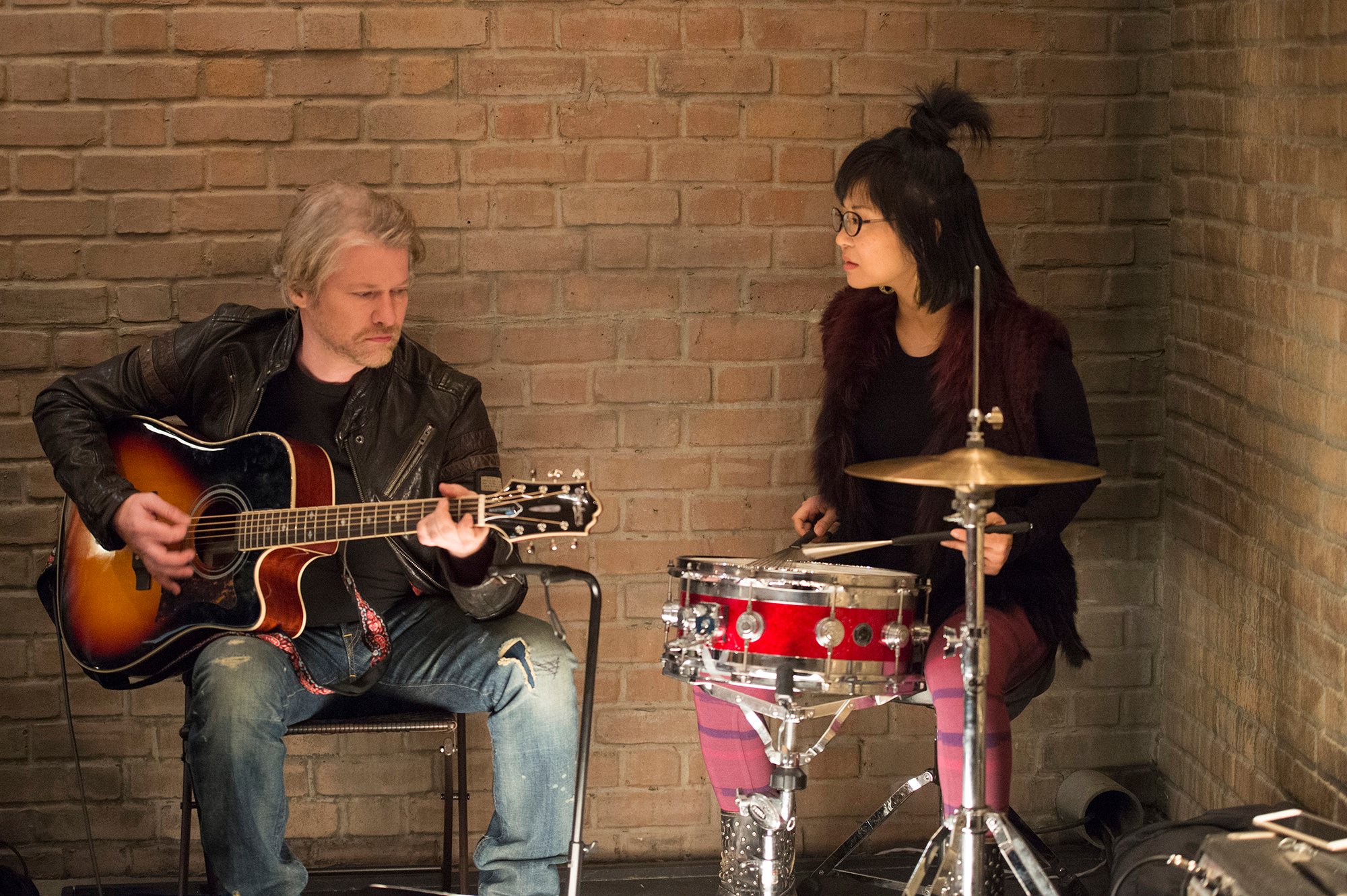 RELATED: 'Gilmore Girls': Lane Kim's Endless Supply of Money Might Be the Series' Biggest Plot Hole
Gilmore Girls mostly focused on Lorelai (Lauren Graham) and Rory's friendship. But Rory's other best friend was Lane. They had very different home lives, with Lane having a very religious and protective mother. 
The show starts with Lane and Rory being pulled in different directions, with Rory going to Chilton while Lane stayed at her former public school. Their lives continued to go down different roads, but A Year in the Life showed them ending up at the same place.
Rory returned to Stars Hollow after struggling with her journalism career. Lane never left since she got married to Zack (Todd Lowe) and had twins.
Why Alexis Bledel doesn't have 'more of a friendship' with Keiko Agena
RELATED: 'Gilmore Girls': Keiko Agena Says Her Feelings About Lane Kim Has Changed
The actors worked together for many years, but they haven't kept in touch. "I wish we had more of a friendship," Agena said on the I Am All In podcast. "That was probably a lot to do with me not making as much of an effort as I should have."
She also gave another reason why she didn't feel comfortable reaching out to Bledel or Graham. "I also think I was so — worried is the wrong word — but, you know, they worked so many hours that their off-set time, I thought, was so precious to them and I didn't want to insert myself into that time of their lives," she said.
Agena did note the respect she and Bledel have for each other probably helped with the portrayal of their characters.
What have Alexis Bledel and Keiko Agena done since 'Gilmore Girls'?
RELATED: 'Gilmore Girls': Keiko Agena Says 'in Today's World' Lane Kim Would Be Changed
Both actors have taken other roles since the last four Netflix episodes. Bledel plays Emily Malek in The Handmaid's Tale. She won an Emmy for that role in 2017. She will also play Lena again in Sisterhood of the Traveling Pants 3.
Agena has taken on multiple roles in 13 Reasons Why, The First, Dirty John, Better Call Saul, Prodigal Son, and Central Park. Some Gilmore Girls fans are hoping the cast will return for more episodes. However, there has yet to be an announcement of another revival. Some Gilmore Girls stars have reunited with creator Amy Sherman-Palladino on her current show TheMarvelous Mrs. Maisel like Milo Ventimiglia, Liza Weil, and Kelly Bishop.