'Gilmore Girls': Alexis Bledel and Liza Weil Spent Weeks Training for That Fencing Scene
The 'Gilmore Girls' fencing scene from season 3 is short but, according to Liza Weil, she and Alexis Bledel had weeks of lessons before filming Paris and Rory's altercation.
TL;DR: 
Alexis Bledel and Liza Weil played Rory Gilmore and Paris Geller on Gilmore Girls.
In 2016, Weil said the two spent "weeks" taking lessons before filming the Gilmore Girls fencing scene.
Weil also trained extensively for another brief action scene later in the series.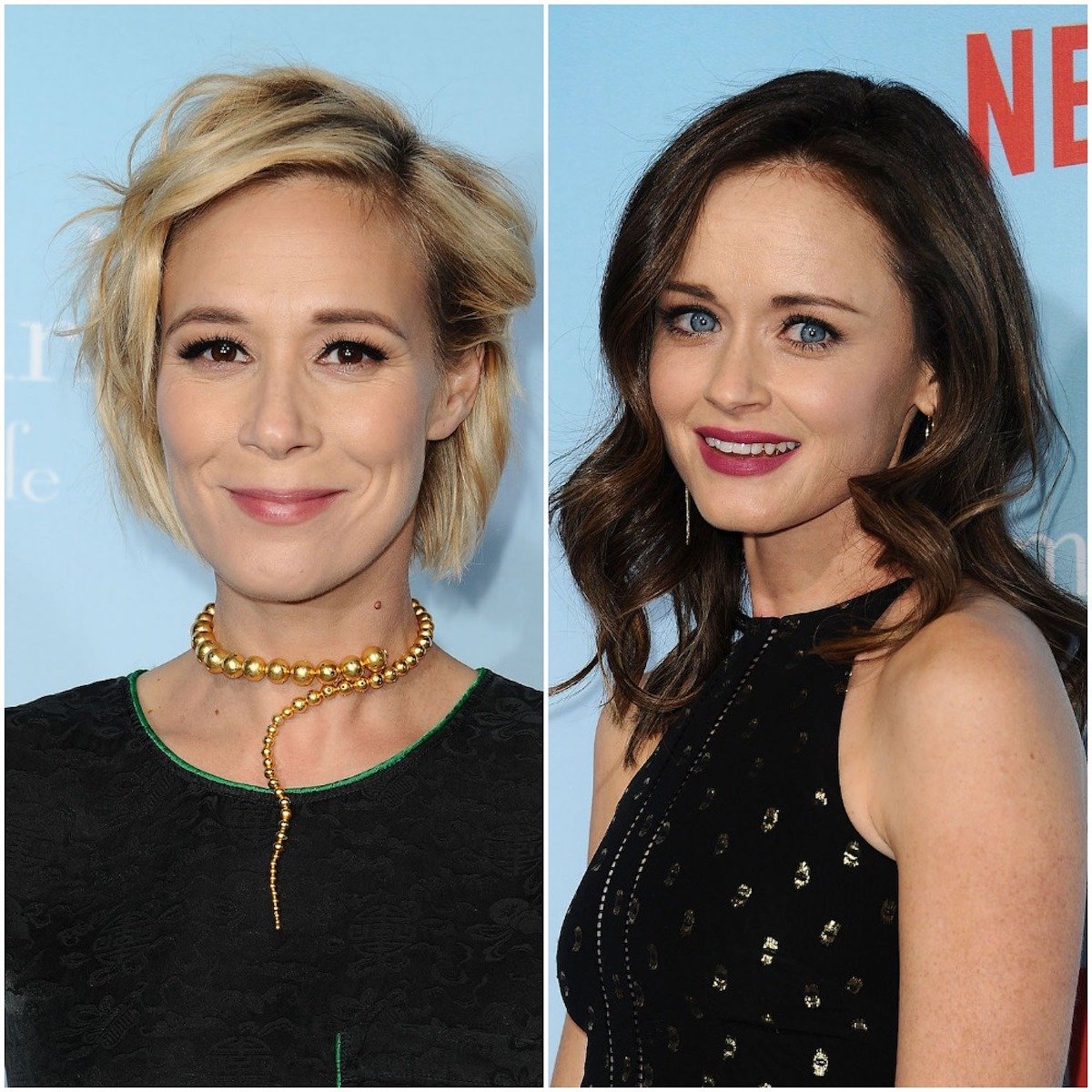 Gilmore Girls' fencing scene isn't particularly lengthy. But, according to Liza Weil, the actor who played Paris Geller, she and Alexis Bledel (Rory Gilmore) spent weeks preparing for the fight scene.
Paris Geller and Rory Gilmore fought because of another classmate in the 'Gilmore Girls' fencing scene 
The Gilmore Girls fencing scene isn't a pivotal moment in the series. Some fans may even be wondering, what fencing scene? It's not a top moment from the show or among the most memorable scenes. Those are reserved for things such as Max Medina's (Scott Cohen) yellow daisy proposal or Lorelai Gilmore's (Lauren Graham) first kiss with Luke Danes (Scott Patterson). 
The fencing scene happens at the fictional Chilton prep school in Gilmore Girls Season 3 Episode 11: "I Solemnly Swear," according to IMDb. Paris confronts Rory about photos of her and Francie Jarvis (Emily Bergl). 
She spars forcefully and when Rory asks what's going on, Paris tells her she knows about their secret meeting. She's aware Rory, vice president to her president, has been meeting with another student council member behind her back.
The two continue fencing until Rory falls to the ground. Finally, holding back tears, Paris says, "I can't believe I ever considered you my best friend," and storms out.
Liza Weil says Amy Sherman-Palladino and Dan Palladino sent her and Alexis Bledel to fencing school for weeks before filming the scene
Weil looked back on the Gilmore Girls fencing scene before Gilmore Girls: A Year in the Life premiered in November 2016. The How to Get Away with Murder alum described it as "great" to Cosmopolitan.
"I think that was the first time we really saw how vulnerable Paris can be," she said, before revealing how much time actually went into prepping for the scene. Weil explained that Gilmore Girls creator, Amy Sherman-Palladino, and her producer-husband, Dan Palladino, had she and Bledel take fencing lessons.
"The amazing thing about Amy and Dan is when they come up with ideas like that, they go all the way," she said. "They sent Alexis and I to fencing school, we had weeks of fencing lessons that were really involved." 
"Whenever I had free time, I would go to this amazing place in the Valley and just fence with people," she added.
Weil continued, saying, "When you watch the episode, it's not that long of a sequence." However, as she noted, Sherman-Palladino and Palladino "really invested the money and time" to do it, which she called "amazing" and helpful.
According to Weil, she and Danny Strong spent 2 months training for another on-screen fight
Weil didn't just spend weeks training for Gilmore Girls' fencing scene. She also spent a lot of time preparing for another action scene later in the series. 
In Gilmore Girls Season 6 she and her on-screen boyfriend, Doyle McMaster, as played by Danny Strong, showcased their Krav Maga skills. That meant Weil and McMaster trained for months.
"We trained at Krav Maga school for two months," Weil said. "It's 10 seconds of fighting," she said, referring to the scene where Doyle surprises Paris while she's giving Rory a tour. "We got to learn so much and really do it."