'Gilmore Girls': Alexis Bledel Once Called Rory Gilmore's Affair with Dean an 'Overcorrection'
Alexis Bledel spent seven years portraying Rory Gilmore before reprising her role in the Netflix revival Gilmore Girls: A Year in the Life. Gilmore Girls was Bledel's first acting role, and the character of Rory apparently has a special place in her heart. That doesn't mean she was always thrilled with how her character was portrayed, though. One of Rory's most controversial storylines involved Rory losing her virginity to her married ex-boyfriend, Dean Forrester. Bledel opened up about the storyline, admitting that it may have been a bit of an "overcorrection."
Rory Gilmore slept with her married ex-boyfriend in a shocking scene
In the final two episodes of season 4, Rory and Dean engaged in a bit of a flirtation. Dean, who had married Lindsay less than a year earlier, was clearly still hung up on his ex-girlfriend. Eventually, their flirtation boiled over into full-blown cheating when Dean approached Rory in her house, while no one else was home. The two slept together for the first time in Rory's room, then for a second time the following day at Miss Patty's dance studio.
RELATED: 'Gilmore Girls': Fans Can't Stand One of Rory's Major Storylines
Rory took off to Europe to avoid the entire situation but later sent a letter to Dean about the incident. That letter was found by Lindsay and led to Dean's divorce. Eventually, Rory and Dean got back together, but it became painfully obvious, pretty quickly, that they were no longer on the same level. Their relationship ended for the final time in Emily and Richard Gilmore's driveway.
Alexis Bledel claims the entire storyline felt like an overcorrection
Bledel attempted to explain the storyline to Jimmy Fallon during an appearance on The Tonight Show Starring Jimmy Fallon. In the 2016 interview, Bledel admitted the script had shocked her because Rory's decision to sleep with Dean seemed so out of character. Viewers share Bledel's thoughts on the storyline. Most fans seem to agree that sleeping with Dean appeared to go against everything Rory stood for. In fact, it's one of Rory's most disliked storylines.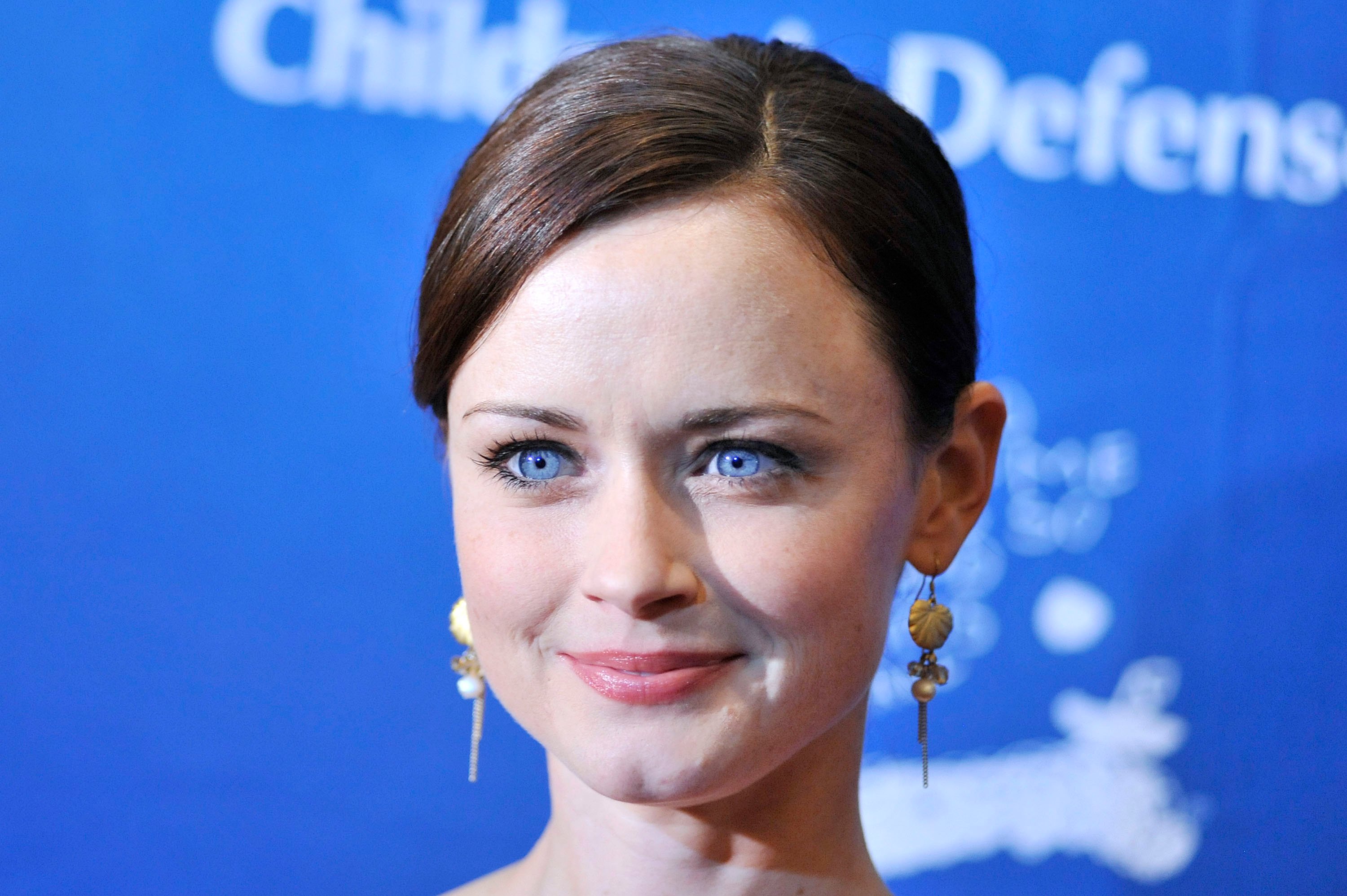 RELATED: 'Gilmore Girls': Did Amy Sherman-Palladino Want to Destroy Rory Gilmore?
Bledel went on to explain that she believes the Dean and Rory storyline was a massive overcorrection. She said that Rory had been such a "good girl" for the first four seasons of the show, that something had to be done to make her a bit more human. The ensuing fight that followed with her mother, Lorelai Gilmore, also proved that both Rory and Lorelai weren't perfect, and didn't always nail their mother-daughter relationship. Bledel admitted that Amy Sherman-Palladino might have gone a bit too far with the storyline, though, claiming that perhaps it was a bit of an "overcorrection."
Alexis Bledel didn't care for the final four words of the revival, either
In the revival, Gilmore Girls: A Year in the Life, Rory was rootless and floundering. Her career hadn't worked out, she was engaging in an affair with her soon-to-be-married ex, Logan Huntzberger, and she was navigating life without her ever-present grandfather, Richard. In the final scene of the four-part special, Rory told Lorelai that she was pregnant. Sherman-Palladino left the paternity of that child shrouded in mystery, but most fans assume Logan is the father of Rory's baby.
RELATED: 'Gilmore Girls': Who Would Rory End up With in a Second Revival?
Bledel, in an interview about the revival, admitted she wasn't crazy with how the special ended. She said she had hoped Rory would have rallied and figured out her life, but that didn't happen. There is always a chance for Rory to redeem herself in a second revival, although there is no word on whether or not that will ever happen.