'Gilmore Girls' Star Alexis Bledel Thought Rory and Dean's Affair 'Didn't Make a Lot of Sense for My Character'
Alexis Bledel struggled to accept when Rory and Dean began their affair in 'Gilmore Girls.' She explained her thought process.
Rory Gilmore's love life is a hot topic among fans of Gilmore Girls even years after the TV show went off the air. Alexis Bledel, the actor who played Rory, has her own feelings on her TV counterpart's romances. Namely, everything that happened between Rory and Dean when they had their affair.
Rory and Dean dated for years in 'Gilmore Girls'
When Gilmore Girls debuted, viewers met Rory as an ambitious straight-A student at Stars Hollow High. Rory meets Dean, a new student who just moved from Chicago to the fictional town of Stars Hollow, Connecticut. Their meet-cute makes her hesitant about transferring to Chilton, a prestigious private school that would hopefully get her one step closer to Harvard,
Ultimately, she decides to switch schools. Soon after, Dean becomes Rory's first boyfriend. But they face numerous obstacles, including the first bad boy who gets in the way. Aside from a brief split, they remain together — until Jess moves to town.
A love triangle between Rory, Dean, and Jess ensues. Things take a turn at the town's dance marathon in Gilmore Girls Season 3. Dean breaks up with Rory because she so obviously likes Jess. Rory and Jess go on to date until Rory heads off to college. After a time, Dean and Rory patch up their friendship.
Alexis Bledel was 'surprised' by Rory and Dean's affair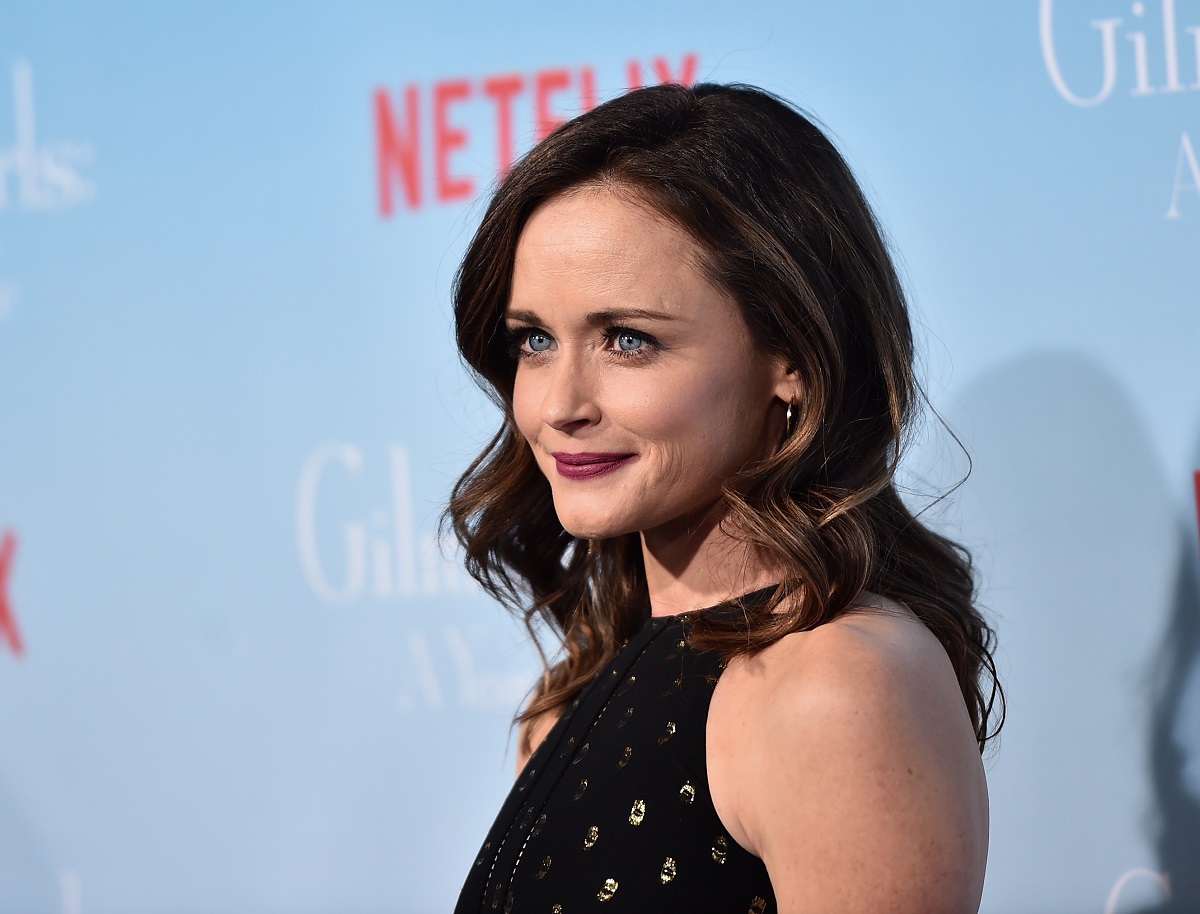 In Gilmore Girls Season 4 Episode 22, titled "Raincoats and Recipes," Rory and Dean have sex. It's Rory's first time, and the moment causes major conflict between her and Lorelai. Why? Because at the time, Dean's married to Lindsay and cheated on her with Rory. 
In a 2016 interview with Entertainment Weekly, reflecting on the first time the characters slept together, Bledel said the circumstances surrounding it took some getting used to.
"Over the years, I was definitely surprised by certain plot twists," Bledel said. "That was one of the things that surprised me. I didn't think that it was something that made a lot of sense for my character," she said referring to Rory and Dean's affair.
"[Creator Amy Sherman-Palladino] likes a little bit of a shock value, so it was something that I had to wrap my head around," Bledel added.
How the affair made its way into the 'Gilmore Girls' revival
Taking place at the end of season 4, Rory and Dean proceed to have an affair in the following season of Gilmore Girls. It causes strain on Rory's relationship with Lorelai. Dean and Lindsay split up, and he tries to make it work with Rory. But they soon call it quits for good.
Dean only pops back up in Rory's life one more time. In the Netflix revival, Gilmore Girls: A Year in the Life, the two run into each other at Doose's Market. They catch up briefly, and both are happy for one another. Rory even calls Dean "the greatest boyfriend alive."
The moment shines a light on Rory's affair with another ex-boyfriend, Logan, who is engaged at the time. So while the first affair may have been a surprise to Bledel, the second one likely wasn't.