'Gilmore Girls': Amy Sherman-Palladino 'Had to Fight' to Get Melissa McCarthy Cast as Sookie
Melissa McCarthy played fan-favorite character, Sookie St. James, for seven years on 'Gilmore Girls' but the show's creator, Amy Sherman-Palladino, had to convince people she was the right actor for the part.
Lorelai Gilmore (Lauren Graham) and her daughter, Rory Gilmore (Alexis Bledel), were the central characters on Gilmore Girls. However, the popular TV series of the early 2000s wouldn't have been the same without its ensemble cast. Among them, Melissa McCarthy.
The Emmy-winning actor played Lorelai's best friend, Sookie St. James. A fan-favorite Gilmore Girls character, Amy Sherman-Palladino "had to fight" to get McCarthy on the show.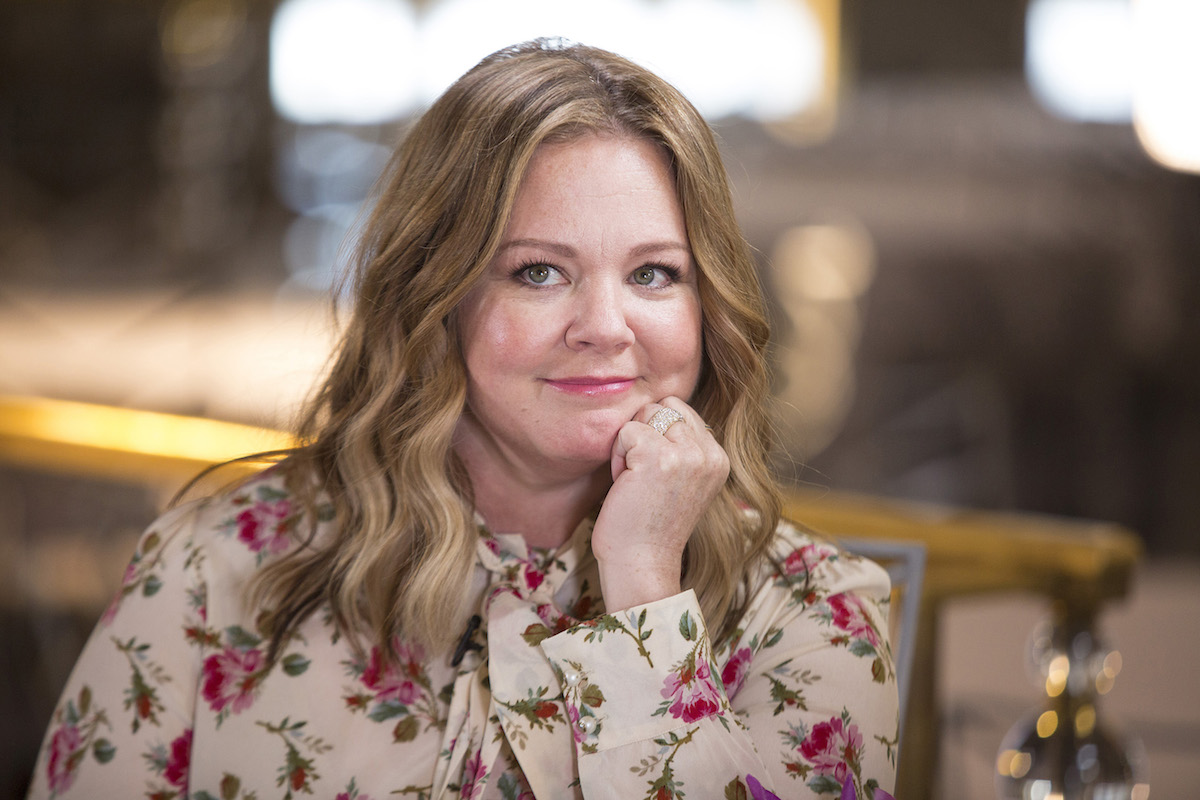 Melissa McCarthy played Sookie St. James for 7 years on 'Gilmore Girls'
Before landing an Oscar nod for Can You Ever Forgive Me? or making audiences laugh in the hit comedy, Bridesmaids, McCarthy played St. James. An original cast member, the actor made her first appearance in the pilot episode of Gilmore Girls. The chef at the Independence Inn, McCarthy's character quickly became known as talented and accident-prone in the kitchen. 
When the series ended in 2007, McCarthy (and her character) had long since become a fan-favorite. In more than 100 episodes, the actor showed off her physical comedy skills — St. James sustained a lot of injuries while cooking — as well as her drama chops.
Following Gilmore Girls, McCarthy continued to act in TV and movies. In 2010 she began starring in Mike & Molly, the comedy sitcom that earned her an Emmy. Today, she's a major Hollywood star but to many fans of Gilmore Girls, she'll always be Lorelai's best friend. 
Amy Sherman-Palladino once admitted getting Melissa McCarthy cast on the show 'was a tricky sell'
Sherman-Palladino, the creator of Gilmore Girls, talked about the difficult process of getting McCarthy cast as St. James at the 2016 ATX Television Festival. According to TV Line, Sherman-Palladino explained that she "had to fight" for her. 
"It wasn't that people didn't like her, but she was a different energy," Sherman-Palladino said of McCarthy. "She was a different kind of chick." 
She continued, saying McCarthy met the criteria for the role. 
"The part was just written for a woman — there was no body type, there was nothing specific about it," Sherman-Palladino said. "I was just like, 'I need someone who's funny and can really act.' Just funny doesn't get me anything, because I need her to be able to cry and be heartbroken and be in a relationship, so it was a tricky sell. It took a while."
Melissa McCarthy briefly reprised her role in 2016's 'Gilmore Girls: A Year in the Life'
After some back-and-forth about whether or not she'd be in Gilmore Girls: A Year in the Life, McCarthy appeared in the Netflix revival. However, because of scheduling conflicts, she only had one scene. Her character showed Lorelai wedding cakes in the kitchen of the Dragonfly Inn. 
If the revival gets a follow-up — some fans think Gilmore Girls is teasing a sequel on Instagram — McCarthy may or may not have more scenes. Her acting career is going just as well, if not better, than it was in 2016 when Gilmore Girls: A Year in the Life premiered. For now, fans can stream the original series and the revival on Netflix.