'Gilmore Girls': Some Fans Find Scott Patterson's Podcast 'Cringeworthy' and 'Disorganized'
'Gilmore Girls' fans have given mixed reviews of Scott Patterson's 'I Am All In' podcast. Here's what they've said.
Many Gilmore Girls fans are reliving the show through the eyes of Luke Danes. Scott Patterson, the actor behind the grumpy diner owner, launched his own Gilmore Girls rewatch podcast in May 2021. He had never seen the comedy in full before, so he planned to watch every episode and discuss them with special guests on the podcast, called I Am All In.
At first, Patterson's Gilmore Girls podcast generated plenty of excitement. The series reached the top of iHeartRadio's Film and TV chart before its first episode even aired. However, since then, some fans have expressed disappointment in the podcast. Here's what their reviews have said.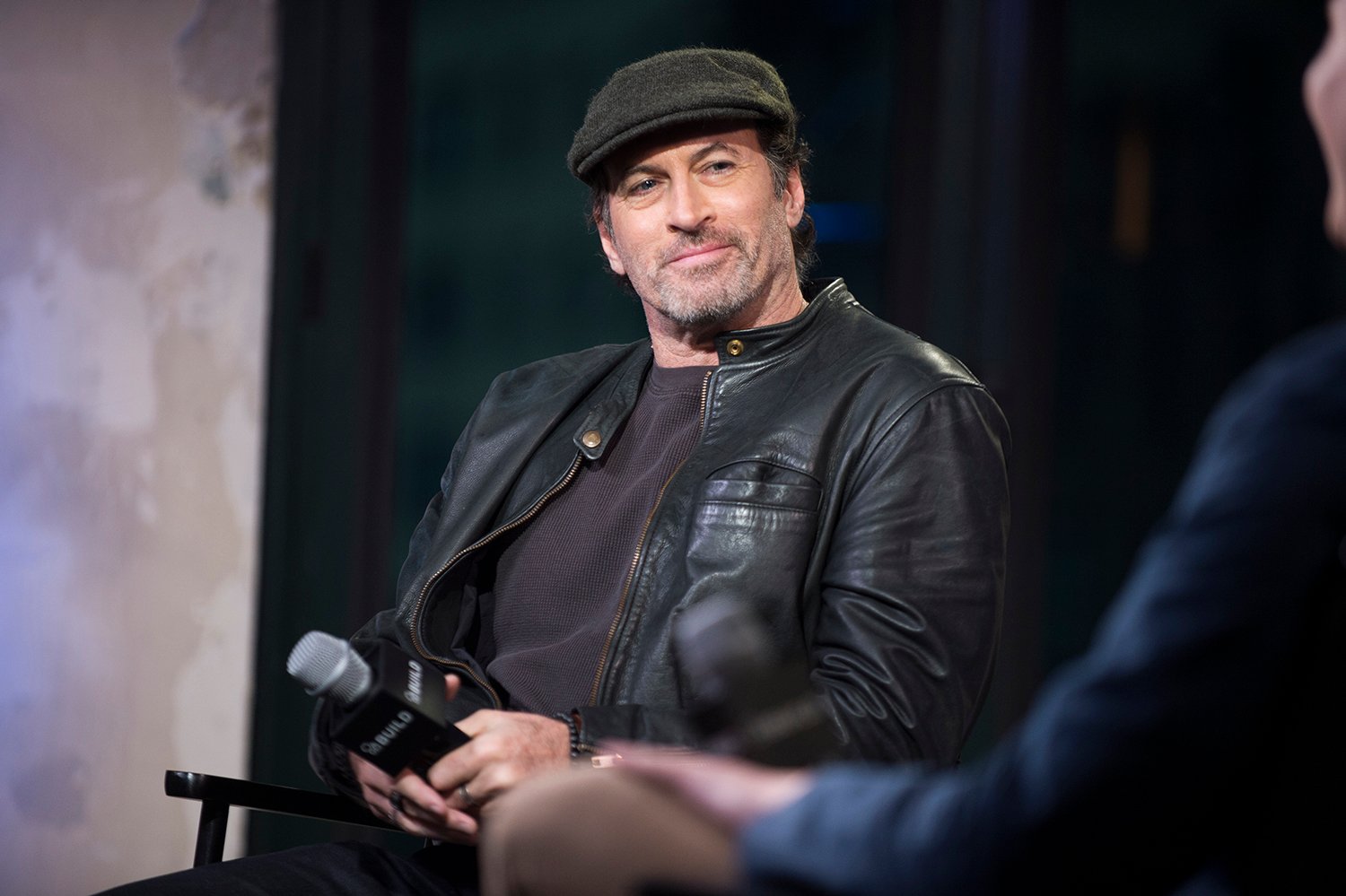 Scott Patterson is watching 'Gilmore Girls' from start to finish
Patterson launched I Am All In on May 3, 2021. He brought in his first special guest, Yanic Truesdale, who played Michel Gerard, to discuss Truesdale's Gilmore Girls memories.
Since then, he's interviewed guests like Scott Cohen (Max Medina), Sally Struthers (Babette), Rose Abdoo (Gypsy), Sean Gunn (Kirk), and more. In addition, Patterson's podcast explores the pop culture references in each Gilmore Girls episode. He's also formed some very strong opinions about Gilmore Girls characters like Max, Dean, Lorelai, Rory, and Emily.
When it came to naming the podcast, Patterson told Today that he chose I Am All In for its significance to fans.
"I wanted to pick something that was going to get right to the heart of the fans — as far as the character was concerned," he revealed. "And also their commitment to the show. Because they have been all in since the beginning."
Some 'Gilmore Girls' fans have felt disappointed in Scott Patterson's podcast
Patterson's podcast idea may have been great in theory, but some fans haven't loved it in practice. On Reddit, one fan said they felt Patterson came across as "a bit rude or unpleasant" during the first episode. Of course, Patterson's character has become known for having the same personality, so some fans have felt that Patterson has too much trouble detaching himself from Luke Danes.
Likewise, another person pointed out that Patterson often interrupts his guests and centers the conversations on himself.
Reviews on Apple Podcasts have been very mixed. One person wrote that it has become "exhausting" to hear Patterson's strong opinions on Dean and Max over and over again.
"He goes on and on and on, episode after episode, ranting about how much he can't stand Dean and Max…And then won't stop bringing up way beyond that episode – things like Dean talking back to Lorelai and arm touches that Max does and even the 'Dance Burgerboy' line over and over. It's exhausting and frustrating to listen to," the review read.
Another reviewer said that Patterson came across as "condescending" most times, while another called the podcast "cringeworthy." One person said the podcast has been "highly disorganized."
"Scott is all over the place with his toxic masculinity that it gets hard to listen to…But it is clear that Scott has some issues he needs to work on so he doesn't project them onto [the] fictional characters," the review read. "The podcast needs to figure out what it wants to be."
Other fans have loved the dose of nostalgia
On the other hand, Patterson's Gilmore Girls podcast has plenty of positive reviews. One fan said that the show delivers a healthy dose of nostalgia and "brings another perspective" to a beloved show.
"If you love Gilmore Girls, you MUST listen. Love the dialogue coach episode! Please have him back! The Max Medina and Dean haterade is hilarious!! The pop culture segment is great now!" another review read.
To be fair, Patterson's podcast is still very new, so he and the producers may need time to find the right routine. Hopefully, the series will improve as it continues.