'Gilmore Girls': Aris Alvarado Was Cut From a Different Role Before He Played Caesar
Aris Alvarado joined the cast of Gilmore Girls in season 3 as Luke (Scott Patterson)'s diner chef, Caesar. That wasn't Caesar's first appearance, as other non speaking actors played him before. It wasn't Alvarado's first time in Stars Hollow either. Gilmore Girls cast him as Caesar after they deleted his first speaking part.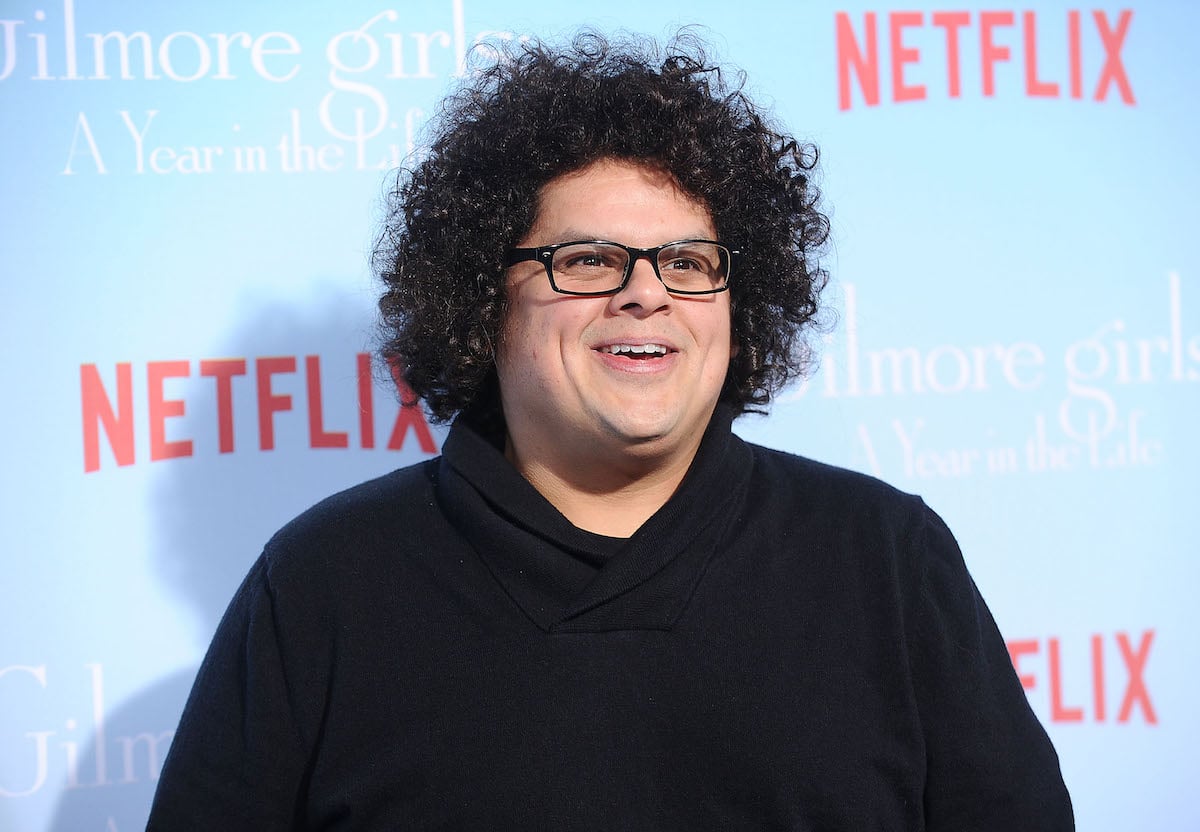 Alvarado was a guest on Patterson's I Am All In podcast on Oct. 26. He described the original scene he filmed and how he learned it was cut. 
Who Aris Alvarado played on 'Gilmore Girls' before Caesar
The first line Alvarado spoke on Gilmore Girls was "no ham." Had they included the first scene he filmed, his first dialogue would have been in Spanish.
"I originally came in for a different role that I got cast in," Alvarado said on I Am All In. "I played a foreign exchange student for the Doose family, they were visiting. It was the episode with the hockey game. I was supposed to come down the stairs, everybody went to the hockey game, and I say, 'Dooses, donde esta?' in Spanish. And that was my line and Lorelai was on the phone and she's like I don't know what to do with you now."
'Gilmore Girls' didn't warn Aris Alvarado they cut him
Even one line on Gilmore Girls would have been a big break for Alvarado. Sadly, nobody broke the news to him before the episode aired. 
"That's what I was cast for," Alvarado said. "I watched the episode and I was cut. They cut me out of it. So I called my agent and I'm like, 'Hey, what happened?' He goes, 'Oh, I forgot to tell you.' They said, 'Oh, maybe they'll call you back for something else.' And I was like, 'You didn't tell me I got cut."
Quickly becoming Caesar
Amy Sherman-Palladino is true to her word when she promises to cast an actor in the future. Katie Walder tried out twice before Sherman-Palladino wrote the role of Janet Billings for her. Gilmore Girls made good on Alvarado, too, and thus Caesar became one actor.
"Two or three months later I was in Vegas and I got a call," Alvarado said. "'Hey, they need you tomorrow for a fitting at Warner Brothers.' I'm like, 'I'm in Vegas.' They call me back and say, 'Oh well, they have your sizes already. Don't worry about it. Just be back in two days. They're giving you this part Caesar. Come in for it.'"
Alvarado never read a script, but learned his lines quickly. 
"I went home and I'm like, 'Hey, I never got a script or anything the night before,'" Alvarado said. "I called the AD. They're like, 'Let me see what you have to say. Your lines are no ham, no ham, no ham.' I was like all right, got it, don't need the script."