'Gilmore Girls' Birthday Episodes Ranked, According to IMDb
Forget about the holiday specials on Gilmore Girls. Grab some Mallomars because it's time to revisit the TV show's birthday episodes. Lorelai Gilmore (Lauren Graham) and her daughter, Rory (Alexis Bledel), make a big deal of turning another year older. Gilmore Girls has them celebrating birthdays multiple times during the TV show's seven seasons. But which birthday episodes are fan favorites? 
6. 'I'm a Kayak, Hear Me Roar' (7.9/10)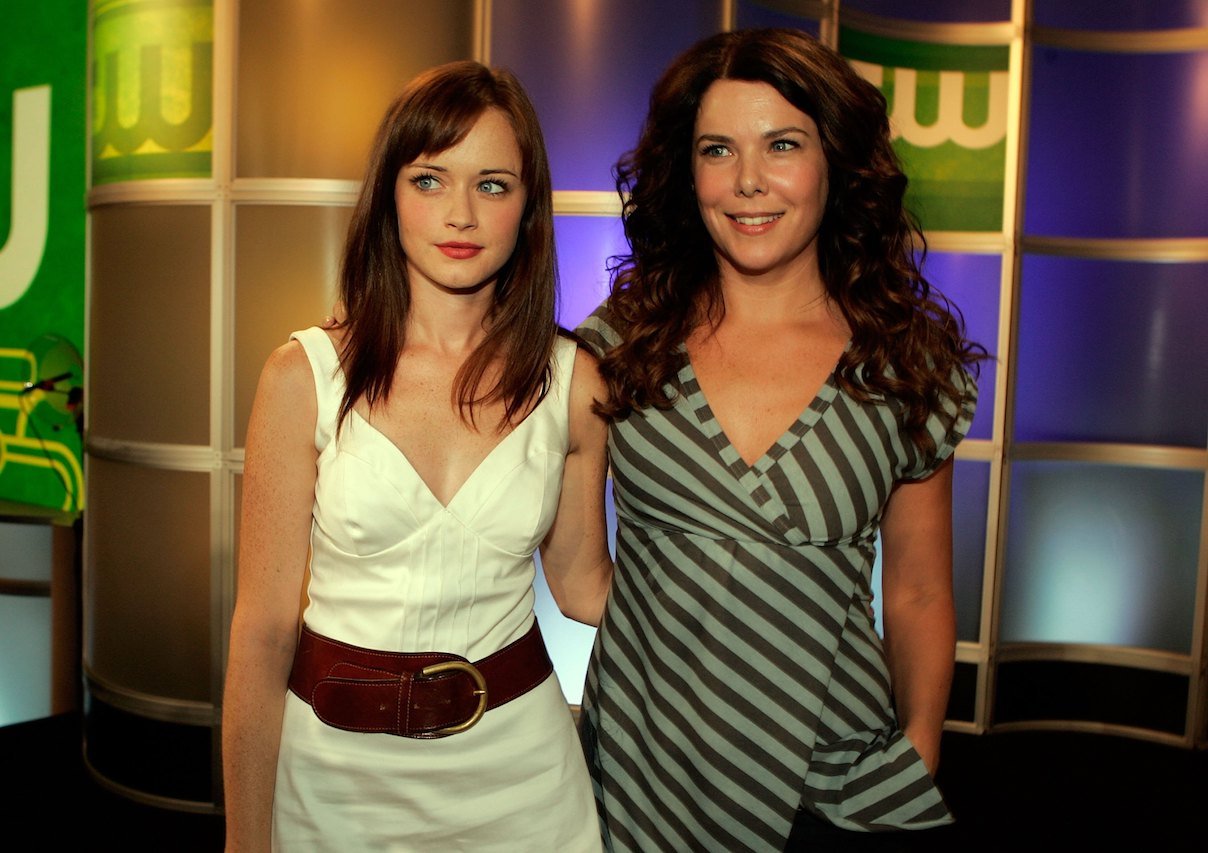 RELATED: 'Gilmore Girls' Christmas Episodes Ranked, According to IMDb
This season 7 episode ranks the lowest of the birthday episodes on IMDb. "I'm a Kayak, Hear Me Roar" has 7.9 stars out of 10. Rory goes all out for her boyfriend's birthday. She organizes childhood birthday activities for her and Logan Huntzberger (Matt Czuchry) to do together. They involve a piñata, Twister, pin the tail on the donkey, and ice skating. 
Rory has to change her plans when Logan's dad invites them out to dinner. On top of that, there's a damper on the festivities when Logan gets bad news about his latest business venture.
5. 'Super Cool Party People' (8/10)
Luke Danes (Scott Patterson) hosts a birthday party for his daughter, April Nardini (Vanessa Marano), in this season 6 episode. When it goes badly, he calls Lorelai for help. She takes everyone to the local beauty store before heading back to Luke's Diner to watch Pretty in Pink. The party goes so well it becomes a sleepover.
Lorelai's ecstatic having finally gotten to spend some time with Luke's daughter. All is well until April's mom, Anna Nardini (Sherilynn Fenn), tells Luke how upset she is Lorelai hosted the party instead of him.
The episode has 8 stars out of 10 on IMDb.
4. 'Happy Birthday, Baby' (8/10)
RELATED: Gilmore Girls': 3 Times Michel Gerard Showed He Really Cared
A tie with April's birthday episode is this one from season 3. It also has 8 stars out of 10 on IMDb. This time it's Lorelai's birthday and Rory plans a big surprise party in Stars Hollow. She works with a local pizzeria to make the largest pizza.
After a few setbacks, the pizza gets downgraded to not even the largest one in the tri-county area. Rory also has a chocolate cake made that says, "Happy 16th birthday, Lorelai." 
Lorelai gets another surprise in this episode besides the party. Her father, Richard Gilmore (Edward Herrmann), gives her a check for $75,000. She uses it to pay her parents back for Rory's school tuition.
3. 'Twenty-One is the Loneliest Number' (8.1/10)
Rory's 21st birthday doesn't go how she or Lorelai planned. For years, they talked about going to Atlantic City for Rory's 21st birthday. But because they aren't speaking it doesn't happen. Richard and Emily Gilmore (Kelly Bishop) throw Rory a party at their house. They invite people from the Daughters of the American Revolution and serve a pink cocktail named after Rory.
2. 'That'll Do, Pig' (8.1/10)
Another Gilmore Girls episode with 8.1 stars out of 10 on IMDb is this season 3 episode. It's Richard's birthday and his mother, Trix Gilmore (Marion Ross) pays him a surprise visit much to Emily's disappointment. Lorelai has trouble finding the perfect gift for her dad. She also teaches Emily how to deal with her critical mother-in-law. 
1. 'Rory's Birthday Parties' (8.6/10)
RELATED: 'Gilmore Girls': 4 of the Show's Best Music Moments
The sixth-ever episode of Gilmore Girls, this one is a classic. It's Rory's birthday and she gets two parties. Emily and Richard host one while Lorelai hosts another. Memorable scenes include Emily and Lorelai going shopping for birthday presents, Lorelai recounting Rory's birth, and the Gilmores visiting Stars Hollow for the first time.