'Gilmore Girls' Casting Stopped Melissa McCarthy From Quitting Hollywood
Melissa McCarthy almost quit Hollywood but her iconic role on 'Gilmore Girls' stopped her from saying goodbye.
Show business is a tough place to break through, and some of our favorite stars who now shine brightly almost burned out before we ever got to see their true talents.
Jenna Fischer was about to leave acting in favor of becoming a veterinary technician before The Office changed everything. D'Arcy Carden — now slated to appear in the upcoming TV show A League of Their Own — almost called it quits before landing the part of Janet on The Good Place.
It's hard to imagine what the entertainment world would be like without the stars who almost gave up before their big break, but luckily, we don't have to find out. We can add to that list of close calls comedic gem Melissa McCarthy. McCarthy was nearing her breaking point with Hollywood when Gilmore Girls offered her a foothold. 
Melissa McCarthy has taken comedy by storm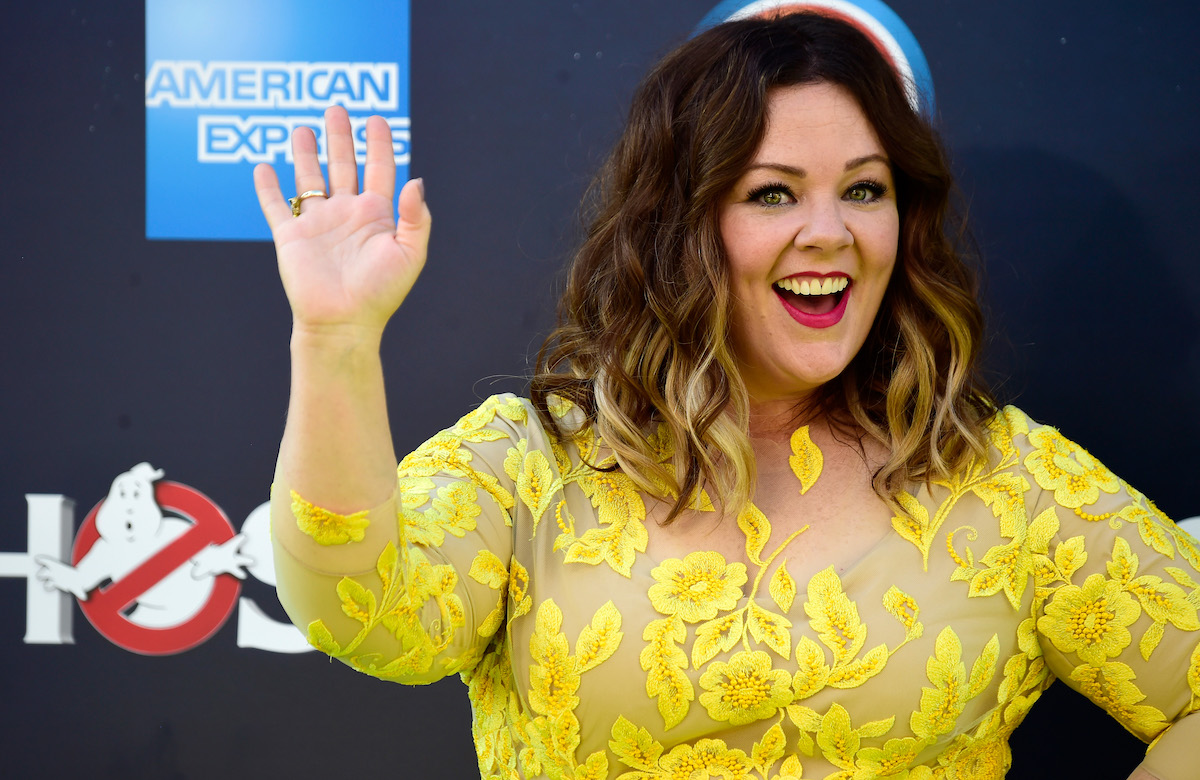 These days, McCarthy is probably best known for her irreverent humor in performances like Bridesmaids, Ghostbusters, and The Heat.
Frequently cast as a smart but misfit character who doesn't play by the rules, McCarthy has been praised for leveling the playing field and demonstrating that women are just as capable of performing comedy that's largely based on crass humor and physical portrayal. Playing goofy and offbeat characters has provided McCarthy with the acting credibility to expand her range in recent years. 
Soon, we'll get a chance to see McCarthy in a villainous role as she becomes Ursula in Disney's live-action The Little Mermaid.  McCarthy previously got to explore a darker and more deceptive role for 2018's Can You Ever Forgive Me? in which she played a fraudulent writer who ends up in over her head when her cons turn all-consuming. 
'Gilmore Girls' offered Melissa McCarthy her big break
Before McCarthy took to the set of Bridesmaids, she became recognizable for her performance as Sookie St. James in the wildly popular family drama Gilmore Girls. Sookie was best friend and co-worker to protagonist Lorelai Gilmore (played by Lauren Graham).
A chef, known for her exquisite taste and also her bumbling habits in the kitchen, Sookie's character developed depth as the series went on. Eventually, she married rival produce provider Jackson and the pair grew a large family before the show came to an end. Sookie offered a combination of laughs and heartfelt compassion that added to the show's appeal. 
McCarthy almost missed out on what would become her breakthrough role. The show originally had actor Alex Borstein in the part, but contractual obligations took her away from the role, leaving a hole to fill. The showrunners were in a bind and had to start the casting all over. McCarthy walked in to read for the role, and she landed it right away. 
Melissa McCarthy almost gave up acting 
Before landing the Gilmore Girls part, McCarthy was about to turn her back on the career completely. She struggled mightily to make ends meet, and at one point she only had $5 in her bank account.
McCarthy recalls calling home for loans to keep her rent paid. As BestLife reports, she eventually made a decision to give up and take her talents elsewhere if she hadn't seen success by the time she was 30. As luck would have it, the week of her 30th birthday was the same week she found out she had landed the role of Sookie. 
Without that fortuitous turn of events, we might have been deprived of McCarthy's comedic genius in all its glory. Luckily, the stars aligned to get McCarthy in the role that would help define her career.
Oh, and we don't have to feel bad about Borstein missing out, either. She went on to be cast in Gilmore Girl creator Amy Sherman-Palladino's hit The Marvelous Mrs. Maisel. It's truly a happy ending for everyone!