'Gilmore Girls': Could Richard and Emily Gilmore Really Afford Their Staff?
Lorelai Gilmore was terrible with money. We already know that the Gilmore Girls character could not possibly have afforded her home, clothing a child, and eating out multiple times a day. In fact, in real life, the inn manager would have been in serious debt just from her coffee addiction, alone. What about her parents, though? Anyone who has seen a single episode of the series knows that Richard and Emily Gilmore came from a lot of money, but could they afford their home and their staff of maids and valets?
How much would it have cost Richard and Emily to employ their staff?
The Gilmores had a bevy of help keeping their home humming. Not only did the duo employ a maid for the entirety of the series, but a chef was on hand to make the family breakfast, lunch, and dinner, and Richard briefly employed a valet during his season 5 separation from Emily.
According to Payscale, a personal chef can expect to earn between $50,000 and $70,000 per year, depending on where they work. A housekeeper can expect to receive around $35,000 to $60,000 per year. The salary range is mainly dependent on whether or not the housekeeper happens to live on-site. The Gilmores appeared to employ at least two maids at a time, although their staff did not live on-site.
In season 5, Richard moved out of the main house and into the guest house. He employed a valet during that time. A valet is considerably different than a butler, but their earning potential is similar. According to the International Butler Academy, a butler can expect to earn between $50,000 and $150,000, plus benefits, depending on who they work for. If Richard and Emily were paying their staff median salaries, it's safe to assume they were shelling out about $300,000 per year in wages.
Could the duo afford their lifestyle?
How much money the Gilmore family had was never actually discussed, although Lorelai once suggested they had infinite money. The lack of hard numbers was likely by design, but it's easy enough to come up with an estimated figure. Richard and Emily were both from family money. Richard was an only child, meaning he likely inherited all of his parent's assets, besides the money they set aside for charity, upon their deaths. Emily, who had siblings, never mentioned much about her family, but it is known that her grandfather founded an area hospital.
Richard likely made around $600,000 per year working in the insurance business, based on estimated salaries in the industry. Add in investments and money inherited from the family, and it's safe to assume the couple was worth roughly $50 million. That means Emily and Richard had more than enough money to pay their staff. In fact, they likely made enough money in interest alone to pay the salaries of their maids, valets, and chefs.
Was Rory Gilmore living off of a trust fund in Gilmore Girls: A Year in the Life?
When fans met up with Rory after nine years, she was living a "vagabond existence," as Emily put it. Rory's failure to break into the journalism business seemed to have very few consequences, though. Before giving up her apartment in Brooklyn, she was paying rent and jetting off to London at the drop of a hat. Some fans wondered how Rory could afford her lifestyle without any discernable income. The answer seems relatively straightforward; Rory had a trust fund.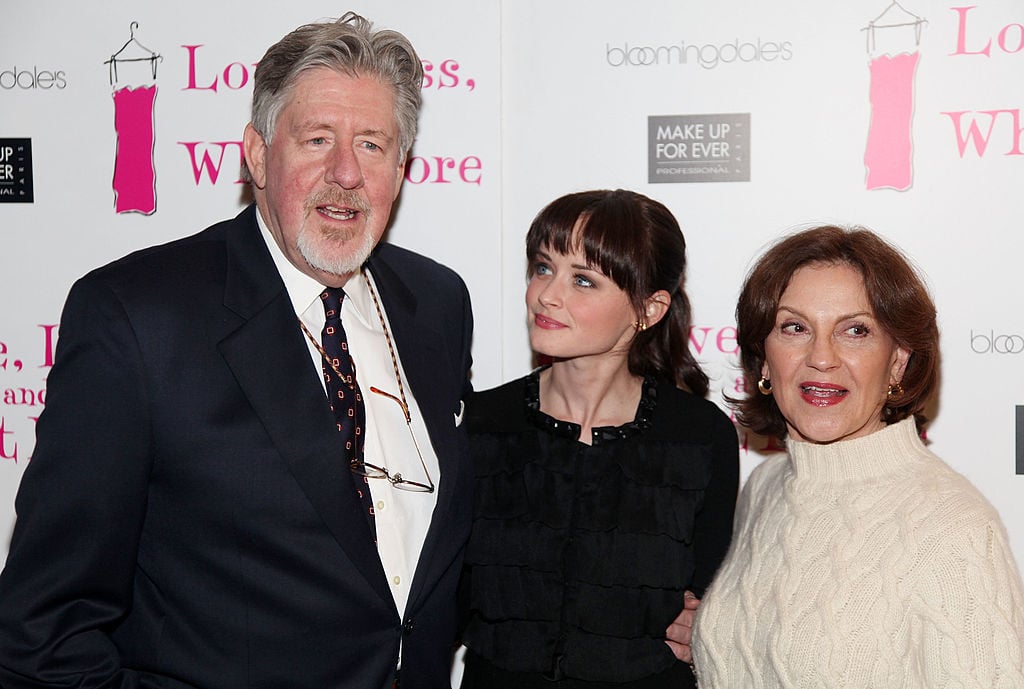 Richard noted that he could alter the terms of Rory's trust fund at any time after he became concerned that she wasn't going to return to Yale. The amount in that account was never disclosed but likely was enough to keep Rory afloat for several years if need be. Richard and Emily even offered to purchase an apartment in Manhattan that she could live in after she graduated from school. It seems entirely plausible that, aside from her trust, Richard and Emily were giving her enough cash to live very comfortably. Unlike Lorelai, Rory wasn't against using the family's money when necessary.