'Gilmore Girls': 1 Deleted Scene Shows Who Got Chilton's Salutatorian Honor Over Paris
Gilmore Girls may have wrapped up more than a decade ago, but fans still binge-watch it to date. The Gilmore ladies have given fans everywhere enough drama to go around, surprise, and comedy for a lifetime. Most of all, we see a single mom and her nearly perfect daughter as they navigate through life and relationships.
Throughout the show, Rory had a foe-turned-friend Paris Gellar who kept her at her toes. Gellar was ambitious and intelligent, so it came as a surprise to fans when she didn't get valedictorian. In one deleted scene of the show, viewers see who got salutatorian honor, and fans aren't happy.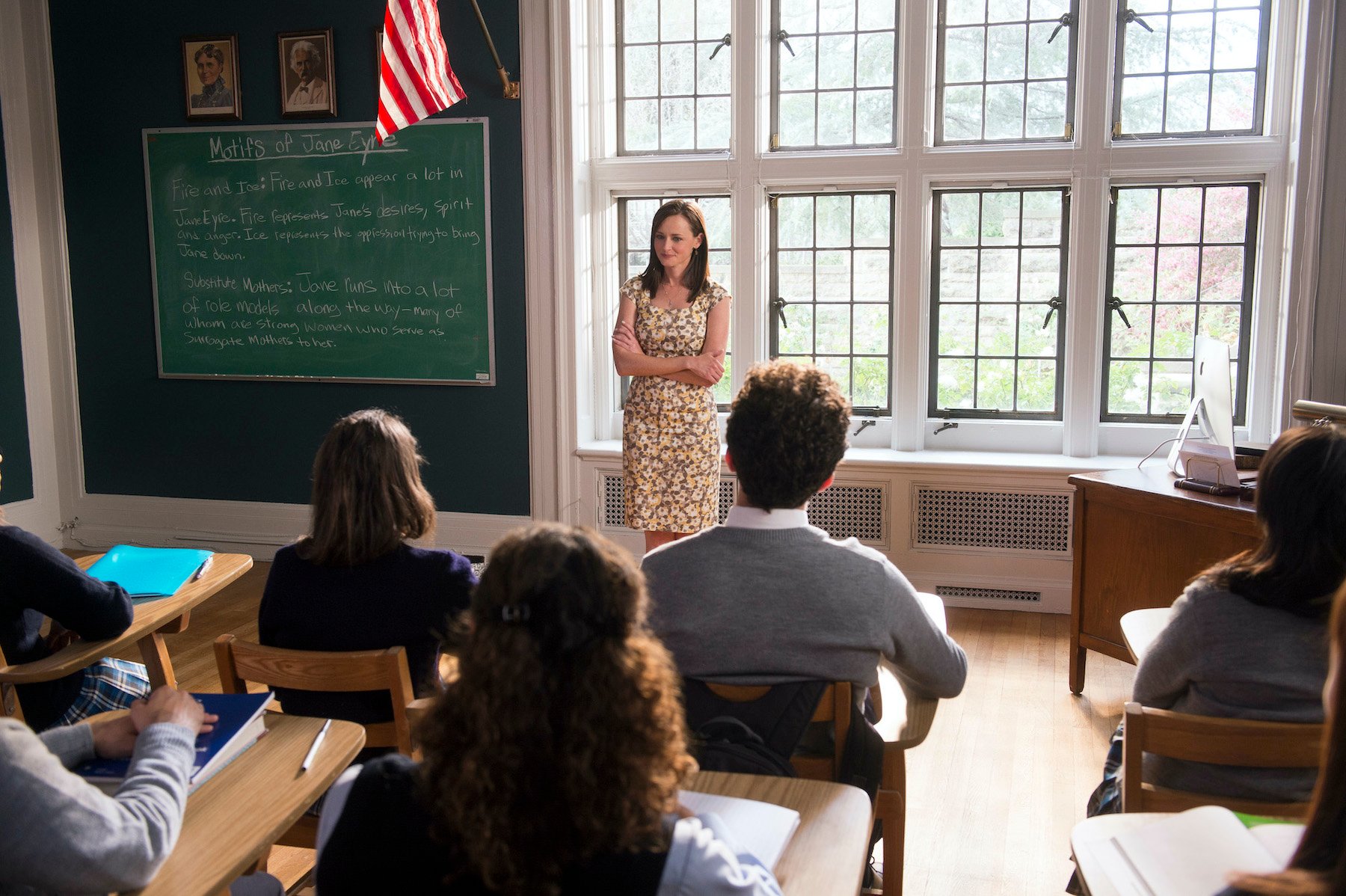 Paris was only meant to appear in a few episodes
RELATED: 'Gilmore Girls': Paris Geller's Upbringing Was Pretty Sad When You Think About It
The show depicted Paris Gellar as an overachieving high school student who hailed from a wealthy family. Her less desirable personality can be traced back to her parents' absentia in her life. Her mother appeared only once in the show, and during that time, she scolded Paris before leaving again.
Paris mentioned that her parents were cold and largely uninterested in anything she did, leaving the Gellar nanny to raise her. To make matters worse, when in college, her parents found themselves under investigation by the IRS.
Instead of dealing with the issue, they fled the country. The IRS froze all of the Gellars' accounts which left Paris destitute. Paris was only meant to appear on the show as a short-term character. Her character arc would have been Rory's arch-nemesis in high school.
However, Liza Weil's performance got critical acclaim, and writers gradually developed her role into a full-time one. Paris went from being a side character to becoming one of the topical characters on the show.
Paris and Rory always competed for the top position in class
RELATED: 'Gilmore Girls': Did Paris Geller Predict Rory Gilmore's Future Failure?
Rory Gilmore was the poster child of perfection. She is depicted as the ideal child, mature, responsible, humble, overachiever, and blessed with the looks to tie the bow on everything. Rory attends the prestigious Chilton Academy.
The school was expensive, so Lorelai had to ask for tuition fees from her wealthy parents in exchange for dinners every Friday night. When Rory arrives at Chilton, she finds herself in constant competition with a close academic rival, Paris.
Shortly after they get acquainted, Paris recites William Shakespeare Sonnet 116 impressively, which she uses to taunt Rory. The two become embroiled in competition in extracurricular activities, including being part of the school newspaper.
While the two ladies constantly went at each other, they soon found common ground in their friendship. They attended the same university and became roommates, eventually graduating together. Gilmore Girls: A Year In The Life takes place 10 years after their graduation. In the miniseries, the girls are still shown to be close.
A deleted scene shows who got salutatorian, and it's not Paris
RELATED: 'Gilmore Girls': Liza Weil Could Have Been Rory Gilmore
Throughout the show, Paris and Rory's academic rivalry took center stage. Even though the girls grew to become best friends, they still cut in close to one another academically. Rory, somehow, eventually became valedictorian, and fans aren't having it. One user on Reddit highlighted the plot hole and why Rory becoming valedictorian didn't make sense.
The user noted that Rory wasn't doing well at Chilton at the start of the series and even got a D on an assignment. The user said, "at a school like Chilton, that could have seriously hurt her rank." Other users chimed in by noting that Rory skipped a semester in university and still managed to graduate with honors with the rest of her class, which is another plot hole in her education.
In the deleted scene you can watch on YouTube, Brad Langford got salutatorian, which didn't make sense since the show always implied that Paris came second after Rory in class. This means that, in reality, Paris should have been salutatorian and not Brad, who had transferred out of Chilton at one point to another school and also taken time off to perform on Broadway, making it hard to believe he was eligible for the honor.