'Gilmore Girls': The Demise of Rory and Logan's Relationship Was Foreshadowed With an Episode Title
Rory Gilmore's love life is a point of debate nearly 15 years after Gilmore Girls aired its final episode. Some fans believe Rory and her first boyfriend, Dean Forrester, were meant to be, while others argue that Jess Mariano was Rory's intellectual equal. Other fans think Logan Huntzberger was the perfect mix of rebellion and old money for Rory. While it is largely assumed that Logan is the father of Rory's baby, an original series episode title might indicate the couple was doomed from the start.
An episode title might prove that Rory and Logan's relationship was doomed
Rory and Logan met in "Written in the Stars," the third episode of season 5. Logan fans have long suggested the episode title indicates that Logan and Rory were fated to be together. Fans opposed to the Logan and Rory pairing point to another episode title as proof that their relationship was ill-fated.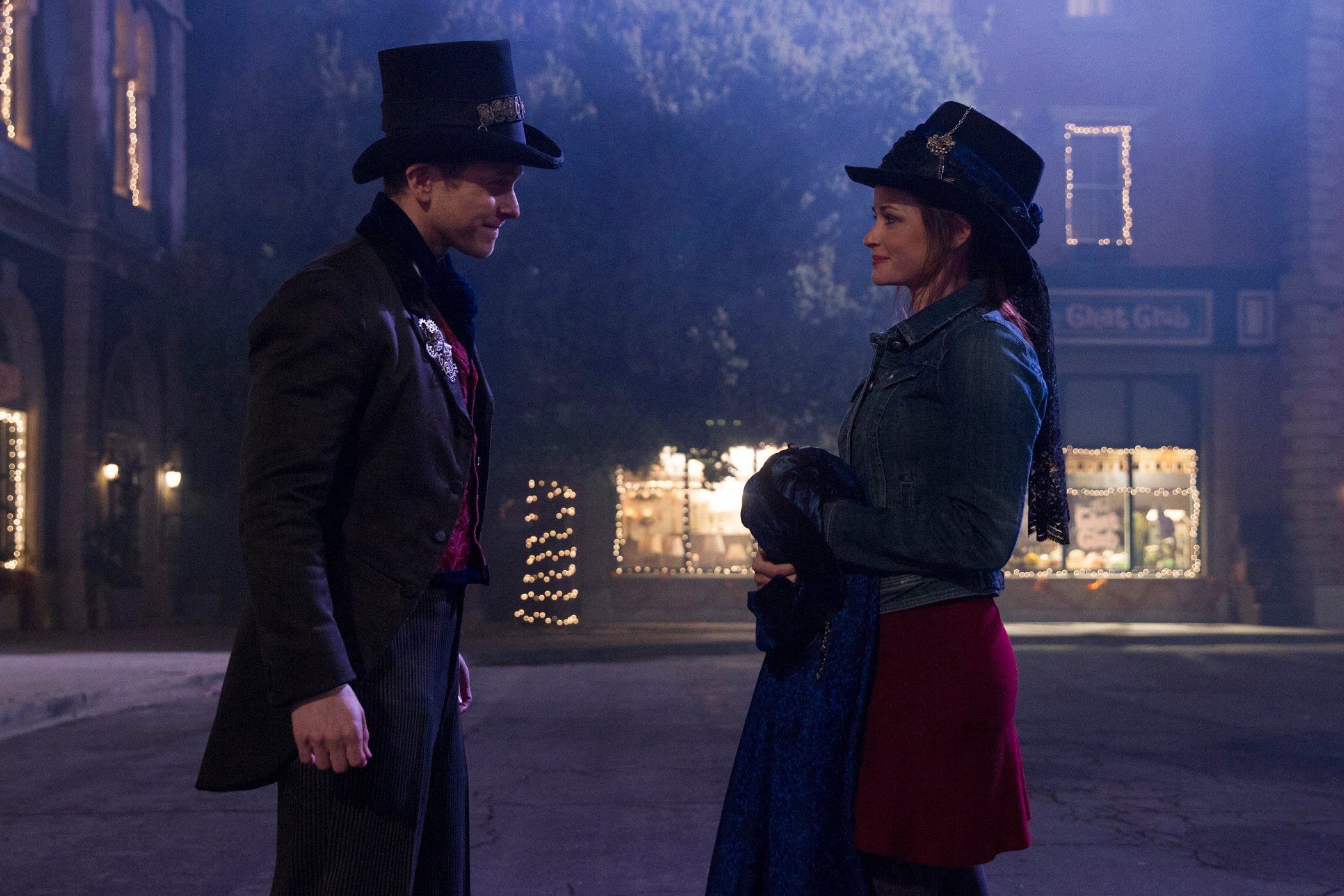 RELATED: 'Gilmore Girls': Logan Huntzberger Wasn't Supposed to be Rory's Love Interest
Rory and Logan's relationship didn't pick up steam until the middle of the fifth season. Still, the first indication that Rory was romantically interested in him came in the seventh episode of the fifth season. "You Jump, I Jump, Jack," found Rory letting go of her cautious nature to jump off a ledge with Logan. Gilmore Girls viewers who don't like them together point out that the episode title pays homage to Titanic. In the blockbuster film, Rose says to Jack, "You jump, I jump, Jack." At the end of the film, Rose lives, but Jack dies in the frigid water. Fans have suggested that their relationship was doomed just like Rose and Jack were considered star-crossed lovers.
While the quote is lifted from Titanic and spoken by a woman who was about to lose her love, you can look at its use differently. Sure, Jack died, but had he lived, he and Rose might have ended up together. The statement also indicates that Rose had faith in Jack. Rory, an overly cautious thinker, also put her trust in Logan after knowing him for just a few short weeks. Perhaps, the episode title indicates the Yale alums had a cosmic connection and were actually meant for each other. 
Even if they were doomed, one Gilmore Girls cast member thinks they were end game
Whether they think Logan and Rory are meant to be or not, most fans agree that Logan was Rory's most serious beau. Cast members might agree, but they are divided on who is right for Rory, too. Scott Patterson, the actor who portrayed Luke Danes, is vehemently opposed to the couple. He has made it known that he thinks his on-screen nephew, Jess Mariano, is the one for Rory. Sally Struthers and Rose Abdoo have both weighed in on Rory's love life, too. Abdoo portrayed Gypsy in the original series, and Struthers spent seven years playing Babette. Neither is on team Logan.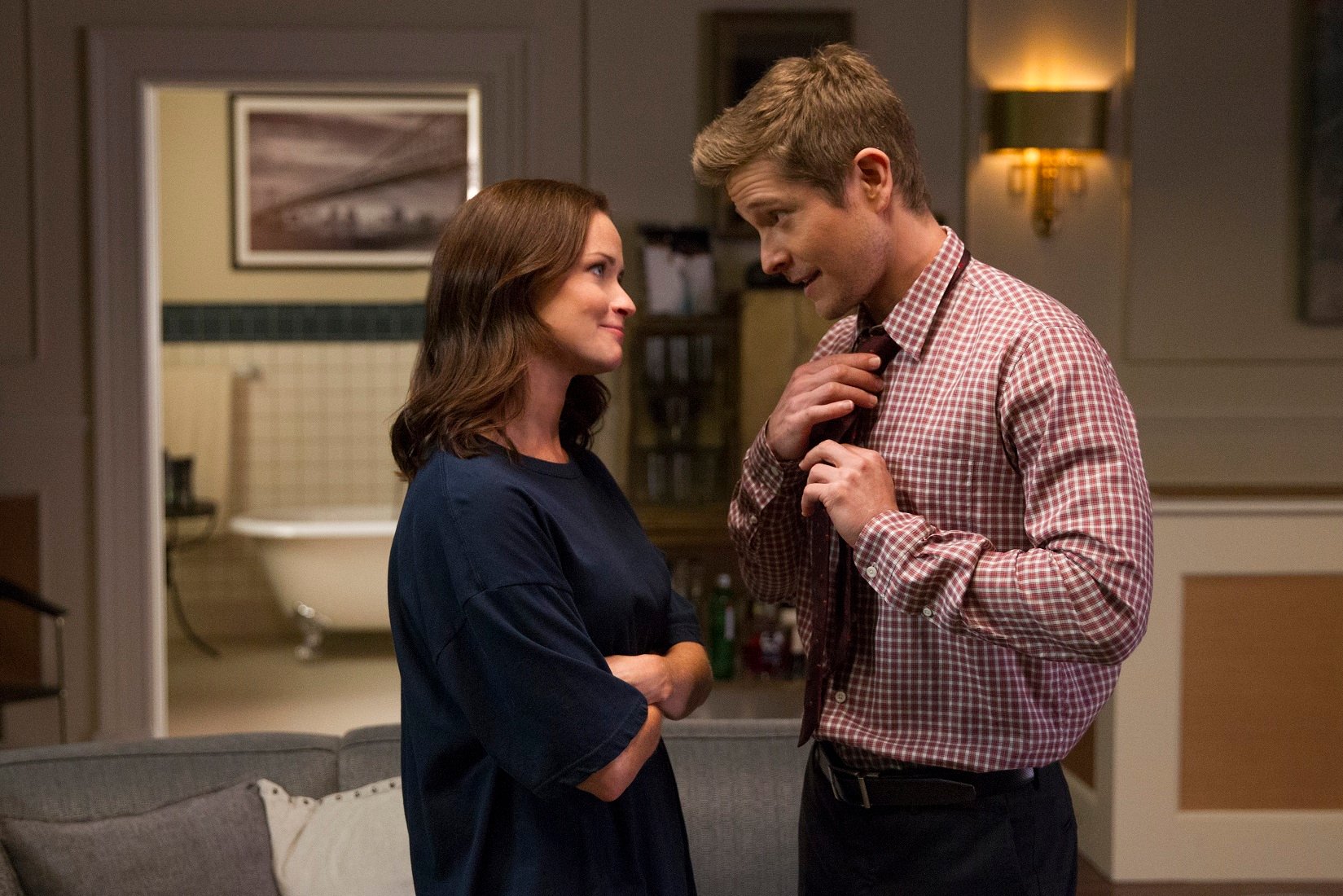 RELATED: 'Gilmore Girls: A Year in the Life': Sean Gunn Joked About Pitching Four Different Final Words
Still, one cast member is very much into the idea of Logan and Rory ending up together. Sean Gunn appeared on I Am All In, Patterson's new podcast about the show. In a series of rapid-fire questions, he stated that he is team Logan all the way. Nothing will change his mind about it either. If fans want to see what becomes of the couple, more episodes of Gilmore Girls: A Year in the Life will need to be filmed. As of the publication date, Netflix has not announced any future episodes, though.