'Gilmore Girls' Dialogue Coach George Bell Reveals Which Cast Members 'Needed Help' Reciting Lines
'Gilmore Girls' dialogue coach George Bell discussed working with the cast during Scott Patterson's 'I Am All In' podcast.
"Life's short. Talk fast," Gilmore Girls' famous tagline reads. Apparently, some cast members did better than others when it came to accomplishing this.
During the most recent episode of Scott Patterson's Gilmore Girls rewatch podcast, called I Am All In, the Luke Danes actor interviewed Gilmore Girls dialogue coach George Bell. According to Bell, he had his work cut out for him with a few of the show's stars. Which cast members did Bell say had trouble with reciting their lines on Gilmore Girls?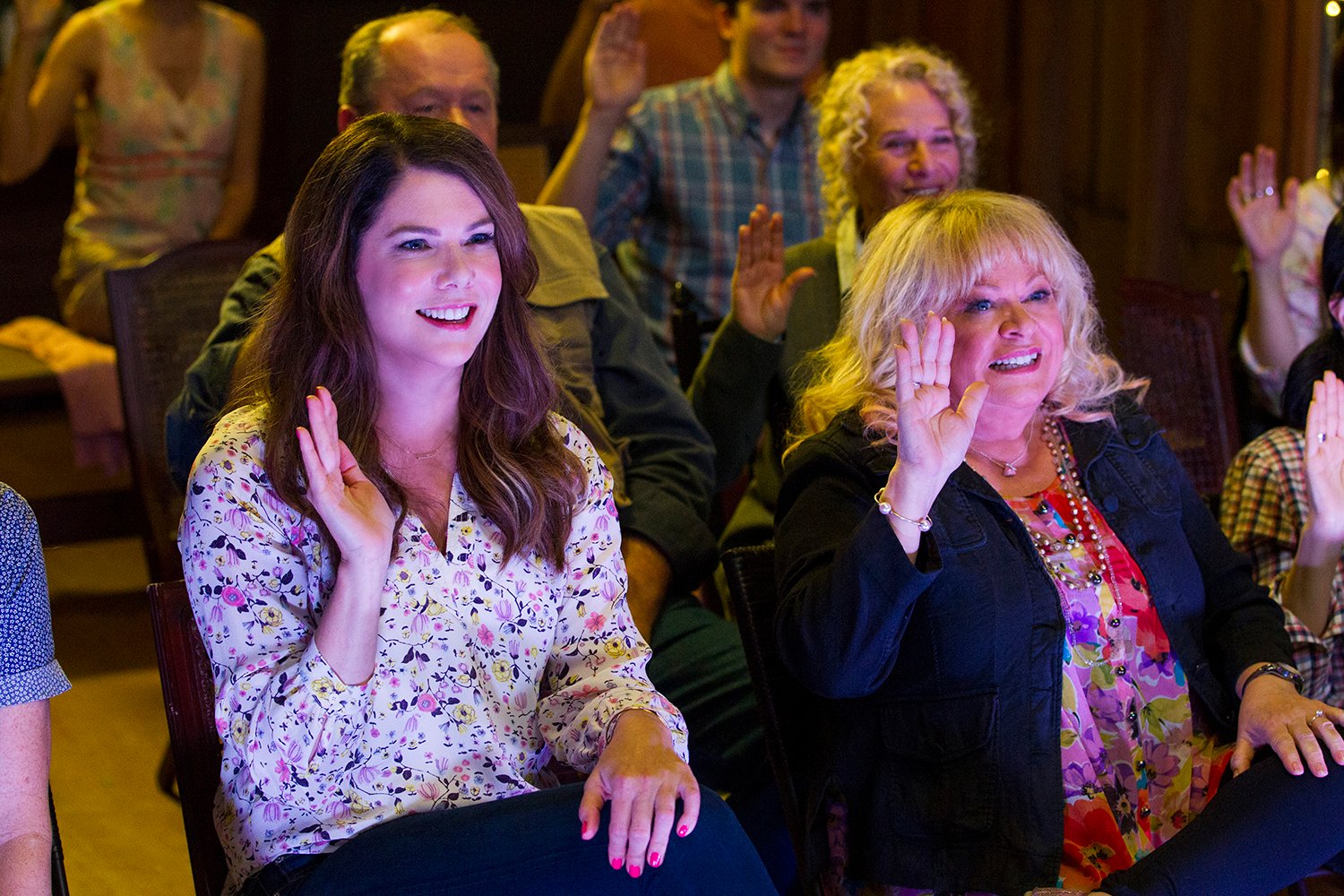 'Gilmore Girls' is all about the fast talk
Gilmore Girls was not exactly your average television show. In addition to featuring pop culture references in practically every other line, the show also included an insane amount of dialogue per episode. That's because the characters, especially protagonists Lorelai Gilmore (Lauren Graham) and Rory Gilmore (Alexis Bledel), talked so fast.
Back in 2002, famous Gilmore Girls producer Amy Sherman-Palladino told Wall Street Journal that the cast typically got through an entire page of dialogue in 20-25 seconds. For comparison, any other show would take about a minute per page. The dialogue was so quick that Graham and Patterson quit smoking to reach the proper speed when delivering their lines.
Gilmore Girls fans loved Lorelai and Rory's quick wit. However, it was often enough to leave viewers feeling breathless from just watching the show. That's why Graham thinks the show has such major rewatch value; fans can catch something new every time.
The show also had this wicked sense of humor, so you weren't going to get every reference. One of the reasons I think people watch and re-watch is [because] it goes by so quickly," the actor told Rookie.
George Bell says Jackson Douglas, Liz Torres, and Kathleen Wilhoite needed some help with 'Gilmore Girls' lines
Bell assured I Am All In listeners that every Gilmore Girls cast member was a great actor. However, a few of the stars had trouble perfectly memorizing that dialogue. As a scripted show, Bell said it was important to get the lines exactly right, word for word. His job was to correct the actors when they missed words and to help them "Gilmore-ize" the dialogue, or speed it up.
When asked who had trouble keeping up with their lines, Bell named Jackson Douglas, who played Jackson Belleville. "The actor who needed a little more work, and I think he would actually admit it…was Jackson," Bell said, adding that Douglas wasn't always "on top of his lines."
Meanwhile, Liz Torres, who played Miss Patty, sometimes had trouble remembering her words. "Liz is one of those people that I don't tell her what she said wrong. She would say 'No, I don't wanna know!… I get confused.'"
Finally, Bell admitted that Kathleen Wilhoite, the actor behind Luke's sister Liz, often had trouble because of her background in improv. Bell said she often felt that being one or two words off was OK, but the dialogue had to be completely correct. "To say the line exactly as it was written, that was a challenge for her," he said.
Lauren Graham, Yanic Truesdale, Sean Gunn, and Liza Weil did well
On the other hand, Bell revealed a few Gilmore Girls actors who excelled at reciting lines. Graham, for example, amazed Bell with her ability to memorize lines.
"What amazed me about Lauren is that she kind of…had like, a photographic memory. She would come to work without having even looked at the lines, but she could process it," Bell said. "She must have had a photographic memory or something. She was so quick with learning the lines."
"That's what you get when you grow up reading books," Patterson added.
In addition to Graham, Bell revealed that Liza Weil, who played Paris, and Sean Gunn, who played Kirk, also memorized lines well. Yanic Truesdale, who played Michel, also found it easy to recite his French lines because he spoke the language.