'Gilmore Girls': Did You Ever Notice That Chris, Jess, and Max All Have Something in Common?
Most Gilmore Girls fans agree that Luke Danes was the one for Lorelai Gilmore. The jury is still out on Rory Gilmore's one true love. Still, the ladies of Gilmore Girls had several important men in their lives. Three of those men had something in common. They all spent time in California before eventually finding their way back to Connecticut.
Christopher Hayden, Max Medina, and Jess Mariano all spent time in California
Christopher Hayden, Rory's father and Lorelai's high school sweetheart, was the first of several men to win Lorelai over. Chris, unlike her other suitors, was pretty unstable. When Lorelai and Rory first mentioned him, he was living in California. During the earliest episodes of Gilmore Girls, neither Lorelai nor Rory kept track of Chris's living situation. That all changed when he eventually moved back to the East Coast and took a more active role in his daughter's life.
Max Medina, Rory's English teacher, eventually won Lorelai's heart. The pair's relationship was so serious that they were briefly engaged. They were disastrously close to tying the knot when Lorelai called the whole thing off. In response to their breakup, Lorelai took Rory on a road trip. Max took a job teaching in California.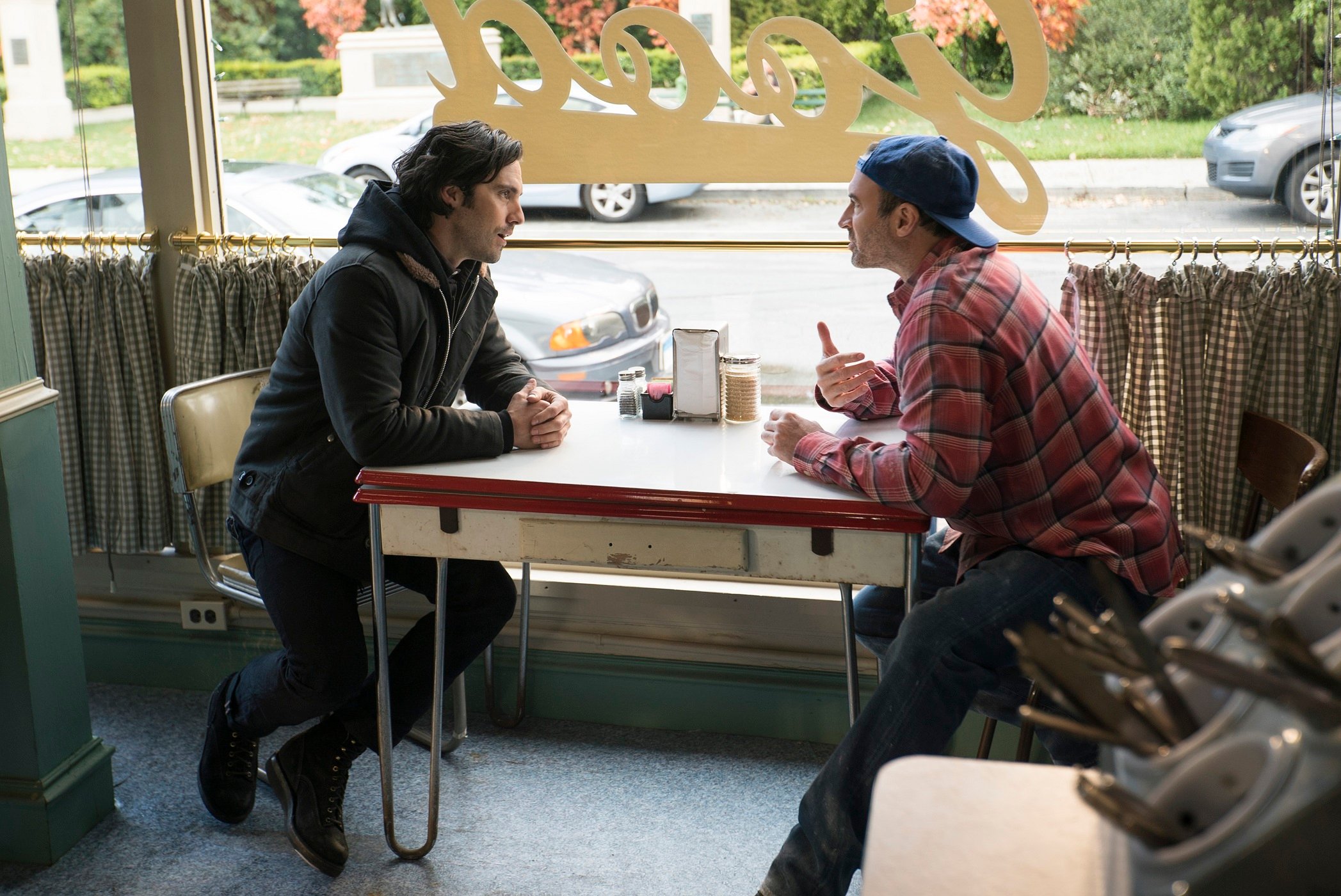 Two of Lorelai's love interests spent time in California, but she's not the only Gilmore to lose a love to California, however briefly. Rory's love interest, Jess Mariano, also spent a few months in California before finding his way back to the East Coast. After getting kicked out of Luke's apartment for dropping out of school, he headed out to Venice Beach to reconnect with his biological father. Unfortunately, it didn't work out.
All three men eventually returned to Connecticut, but not Stars Hollow
While all three men spent a bit of time in California, the West Coast didn't hold their attention for long. Christopher lived in California before returning to the East Coast, presumably when his business failed. He only briefly lived in Stars Hollow during his ill-fated marriage to Lorelai, but he didn't stray far. While dating Sherri, he lived in Boston, which would have been about an hour and a half from the fictitious hamlet.
Max Medina left Hartford after his engagement to Lorelai ended without a walk down the aisle. He taught at Stanford University briefly before eventually returning to the Chilton School. Like Chris, Max never actually called Stars Hollow home, but he was ready to fill out a change of address card if his relationship with Lorelai had panned out.
Jess, just like the others, also eventually returned to the East Coast. He returned from his journey to find his father and briefly stopped in Connecticut before heading back to New York. Jess finally settled down in Philadelphia, Pennsylvania, citing its cheaper cost of living as the reason. Philadelphia still wasn't too far from Luke's Diner, though. Philadelphia is less than four hours from Hartford by car.
Several other characters mentioned California during the seven-season run of Gilmore Girls
Max, Chris, and Jess weren't the only three people fascinated with the other coast. California was referenced several times throughout the series. For example, in season 4 showrunner, Amy Sherman-Palladino, explained the absence of Lane Kim's boyfriend, Dave Rygalski, by saying he went to college in California. The storyline was a nod to Adam Brody. Brody left Gilmore Girls to take a role on The O.C.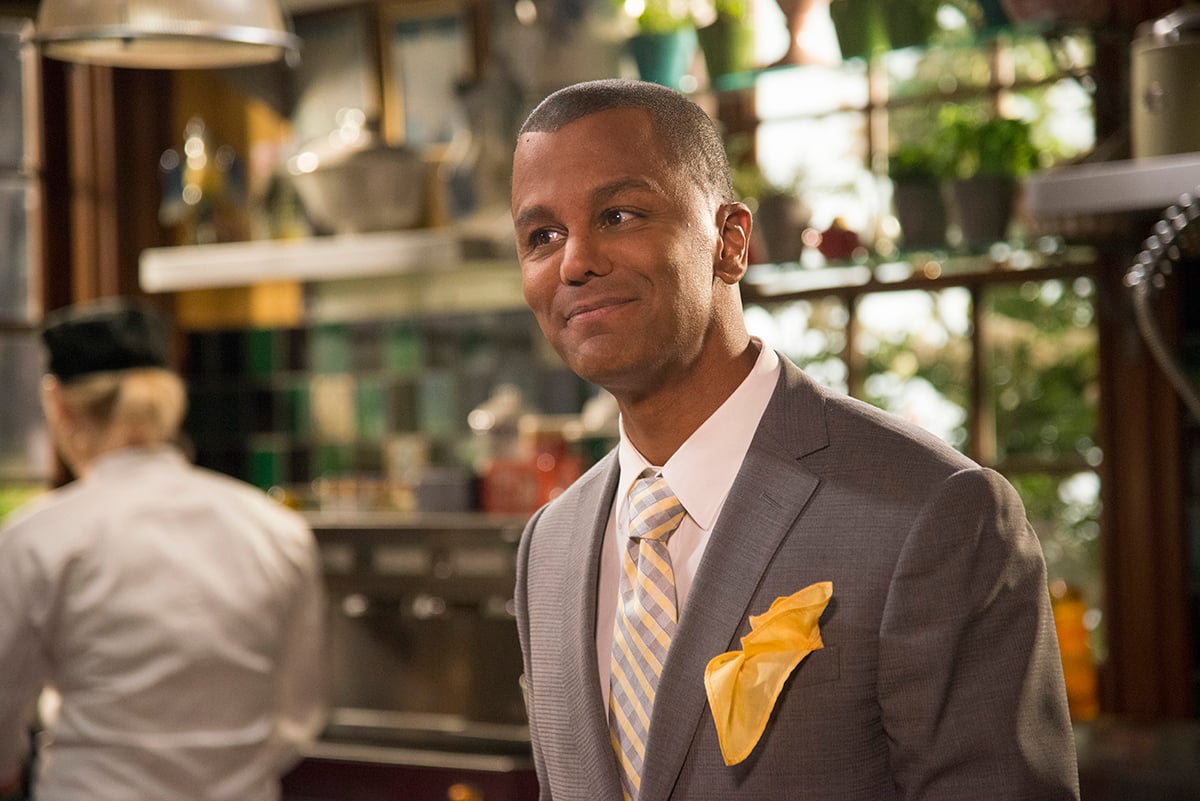 In season 5, Michel Gerard traveled to Los Angeles for vacation. He won a Winnebago on The Price is Right. He spoke highly of the trip, even if he hated his big prize. In season 7, Logan Huntzberger, Rory's college beau, accepted a job offer in San Francisco, California. Initially, Logan had hoped Rory would join him as his fiancée. Unfortunately, she turned down his proposal, and he left Connecticut without her.