'Gilmore Girls': Did Lauren Graham and Kelly Bishop Get Along in Real Life?
Lauren Graham and Kelly Bishop played characters who didn't get along on 'Gilmore Girls'. Find out how they really felt about each other in real life.
Two characters carried Gilmore Girls in a unique way. That would be Lorelai Gilmore (Lauren Graham) and Emily Gilmore (Kelly Bishop), who had conflict that really pushed them to their limits. But how did Graham and Bishop feel about each other in real life? This is what Graham had to say about their relationship.
Lorelai and Emily often fought on 'Gilmore Girls'
The show started with Lorelai and Emily not speaking to each other much between holidays. So when Lorelai asked for money from her parents, Emily said she had one condition and that's to have family dinner every Friday and a phone call once a week.
The mother and daughter still had friction throughout the show. That's mostly because Lorelai left home without warning when she gave birth to Rory (Alexis Bledel) to have more independence. She never returned home.
The characters got along better with time. But were Graham and Bishop ever friends in real life?
Lauren Graham and Kelly Bishop are friends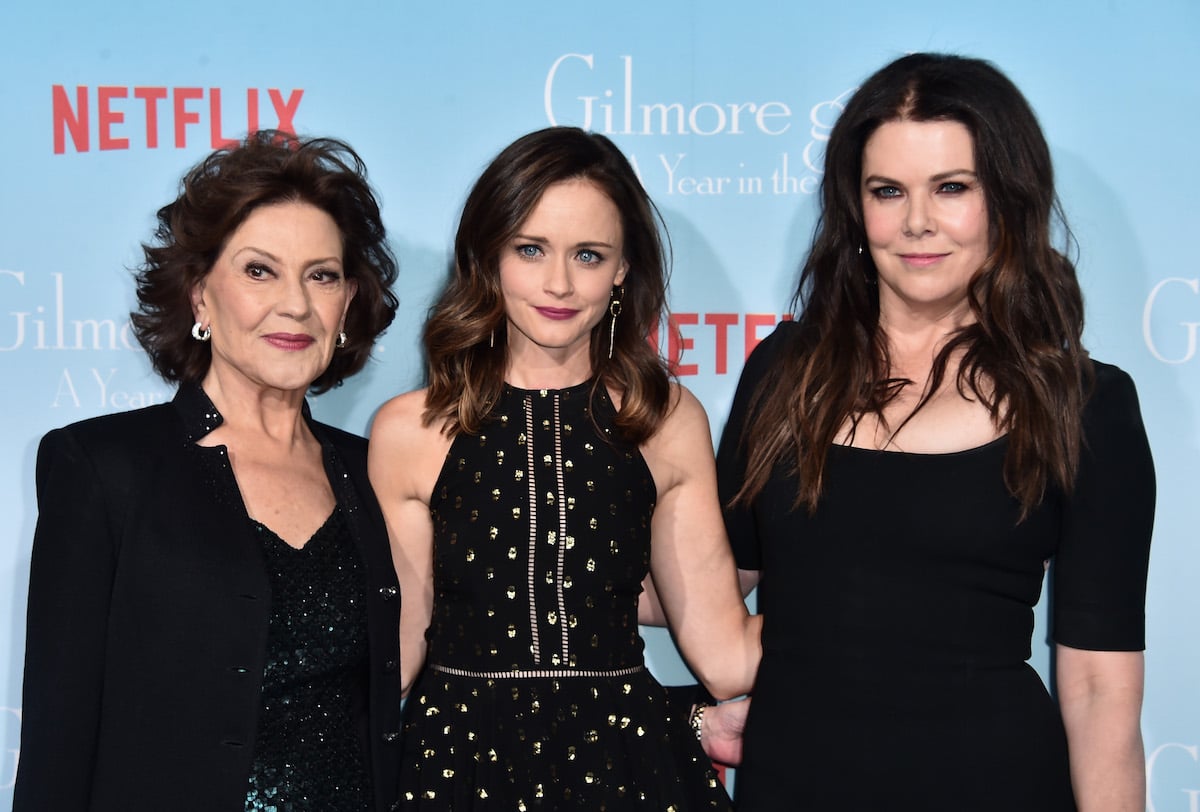 Luckily, the actors got along much better than their characters. Graham wrote about their friendship in her book, Talking As Fast As I Can: From Gilmore Girls to Gilmore Girls (and Everything in Between).
"From the start of the show, Kelly named herself my TVM, or TV mom, by which she meant she was taking her character's role seriously, beyond the pages or the sets and out into the real world," she wrote, according to Bustle.
"Right away we developed the easy rituals of old friends: meeting for lunch at Joe Allen in New York, or out for guacamole at our favorite Mexican place in L.A., or allowing ourselves to split a little bag of Cheetos when we were filming in the middle of the night," Graham explained. She also revealed that Bishop predicted she would eventually be in a relationship with Peter Krause.
"In a maternal, protective way, she found most of my boyfriends at the time lacking, and once told me I needed someone who was more my equal, like 'that wonderful actor on Six Feet Under,'" the actor revealed.
They kept in touch after filming
Graham and Bishop's friendship didn't end after Gilmore Girls. Graham talked to InStyle about checking up on her former co-star.
"I check in with everybody, but Kelly Bishop is an important friend in my life," she said. "And Yanic [Truesdale, who played Michel] lives in L.A., and I see him a lot. We are a similar age and go out."
It seems like the cast made genuine friendships through their time working together. Hopefully, the actors will work together again.