'Gilmore Girls': Did Rory Gilmore Initially Like Logan Huntzberger Because of His Family?
Rory Gilmore's relationships have been a massive point of discussion for Gilmore Girls fans. Her most significant romantic interests, Dean Forrester, Jess Mariano, and Logan Huntzberger, were completely different people. Logan, in particular, is markedly different from Jess and Dean, mostly because he came from a family with a great deal of wealth. There is one big question that fans can't agree on. Was Rory's interest in Logan piqued because of his fancy family?
How did Rory meet Logan Huntzberger?
Logan and Rory's relationship wasn't love at first sight. In fact, it was closer to disgust at first sight for Rory. Their second interaction did little to endear Logan to Rory. The first time the pair met, Rory and Marty were grabbing a coffee when Marty, quite literally, bumped into Colin McCrea. Marty, who had bartended for the group, introduced Rory to Colin, Logan, and Finn. The experience was not a positive one.
RELATED: 'Gilmore Girls': Is Logan and Rory's Relationship Supposed to Mimic Richard and Emily's Love Story?
Rory ran into the group for a second time when Finn was desperately seeking a girl he "fell in love with" at a party. Finn, in a drunken stupor, couldn't remember what room the lucky lady lived in. When he mistook Rory's room for the place of his love interest, Rory has an interaction with Logan that left her feeling exasperated. In fact, Rory admonished Logan for being rude to Marty.
When did Rory see Logan as a love interest?
Rory and Logan's first few interactions were anything but flirty, so how exactly did she find herself interested in him romantically? Rory initially had no idea who Logan was when she met him, but Doyle clued her into his family's ties to the media business. Once Doyle mentioned that Logan's father was Mitchum Huntzberger, a media mogul, suddenly, she seemed a bit more interested in Logan. Although, to be fair, her interest in him wasn't immediately romantic.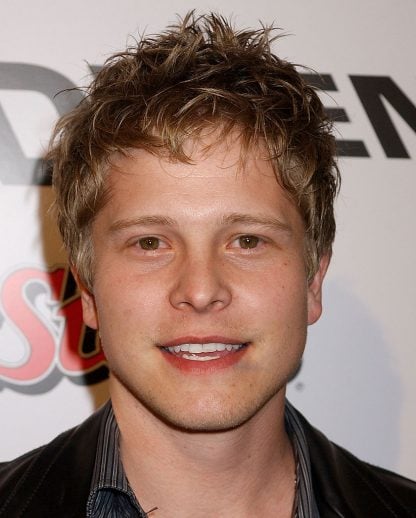 RELATED: 'Gilmore Girls': Logan Huntzberger Wasn't Supposed to be Rory's Love Interest
It appeared as though Rory started to see Logan as someone she could potentially date around the time she infiltrated the Life and Death Brigade for a story for the newspaper. She had known Logan in passing for around a month, at that point. It would take several more meetings for her to get up the nerve to approach him romantically.
Is Logan the one for Rory?
While most fans seem to think Rory is best suited to Jess, there is a subsect of viewers who firmly believe Logan and Rory's relationship is the one that was truly built to last. While Logan had some less than desirable qualities, in the end, it was pretty evident that he was in love with Rory. It's hard to say if Rory's intentions were entirely pure, though.
RELATED: 'Gilmore Girls': Should Rory Have Accepted Logan's Proposal?
Based on her initial reaction to Logan, and her prompt about-face when she found out about his family, it's safe to surmise, she was initially interested in him because of his family ties. Their relationship, however, was compromised, more than once, mostly because of the Huntzbergers. If fans are hoping to see who Rory ends up with in the end, it could take a while. There is no word on a potential second revival season. It has been four years since the first revival season was released on Netflix. While a now-active Instagram account has given fans some hope for more time with Rory and Lorelai, no official announcement has been made.