'Gilmore Girls': Did the Cast Really Eat During the Family Dinner Scenes?
Food was an important part of Gilmore Girls. The Gilmore family met every week to have dinner together. But did the cast really eat during those scenes? Lauren Graham, who played Lorelai Gilmore, and more cast members explained their method to doing the dining scenes.
Family dinner was important on 'Gilmore Girls'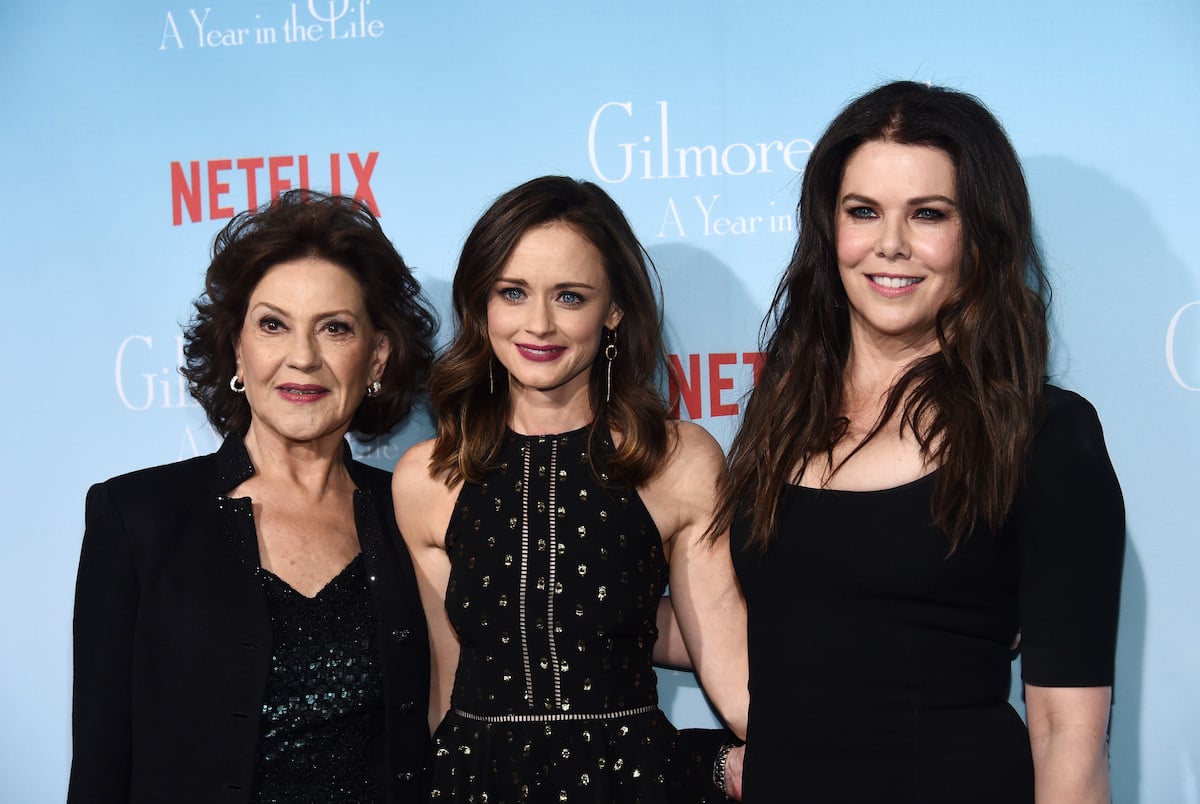 RELATED: 'Gilmore Girls': Jess's Entire Purpose Was to Keep Lorelai and Luke Apart
The show starts with Lorelai needing help to pay for her daughter, Rory's (Alexis Bledel) private school. She goes to her parents, Richard (Edward Herrmann) and Emily (Kelly Bishop) for their help. The problem is they don't talk much between the holidays.
"On one condition: Since we're now financially involved in your life I want to be actively involved in your life," Emily tells Lorelai. "I want a weekly dinner. Friday nights you and Rory will have dinner here."
She also adds that Lorelai has to call them once a week to update them on her and Rory's lives. Lorelai agrees to the terms, and they mostly continue with this deal throughout the series.
The dinners often would start with the family having drinks. Then they would eat an elaborate meal that was made by a cook Richard and Emily hired.
The characters changed throughout the series from their time together. They became closer because of this deal even though their dinners would usually be awkward and tense.
The 'Gilmore Girls' actors would sometimes eat during the scenes
RELATED: 'Gilmore Girls': Rory Gilmore Referenced Serious Issues in Gwen Stefani and Gavin Rossdale's Relationship Years Before They Divorced
The cast reunited in 2015 for an interview with the Today show. And one element of the show they talked about was the food and drinks their characters had in various scenes.
Graham did drink coffee in many scenes, as it was a trademark of her character. But she would often put down the martinis with olives that Lorelai liked because Graham hates olives. Gilmore Girls creator Amy Sherman-Palladino apologized to Graham for making this Lorelai's drink.
So did the cast eat during the dinner scenes? "We had a lot of spit buckets 'cause we do many many takes and part of the comfort of the show is like 'We're having Chinese food night' or Cheeto night or whatever and Pop-Tarts," Graham explained.
"It really bothers me when actors don't eat the food that's in the scene," Bledel said. "Like they're supposed to be having a meal but don't eat it so we would go for it most of the time."
Graham said they would spit out food during the scenes that had to be filmed for many takes, so they wouldn't feel sick by the end. But initially they would eat. Jared Padalecki, who played Dean Forester, said he would eat and even take food home. It sounds like it was largely up to the actors to decide how much they wanted to eat during these scenes.