'Gilmore Girls': Did You Know Melissa McCarthy Wasn't Originally Supposed To Play Sookie St. James?
Melissa McCarthy's portrayal of Sookie St. James in Gilmore Girls was inspired. She quickly became a fan favorite, and some of the show's best episodes focused on Sookie's kitchen antics, but did you know that it almost didn't happen? McCarthy was, apparently, not the first choice to play the role, and was only cast after the original actress tasked with the portrayal of Sookie was forced to back out due to a contractual obligation. The actress who was initially selected for the role, however, did make more than one appearance in Gilmore Girls.
Who was supposed to play Sookie St. James?
Alex Borstein was initially set to portray Sookie in Gilmore Girls but couldn't commit to the role because of her contract with MadTV, according to Hello Giggles. Borstein did appear in the show's pilot episode as Sookie, and while she did the role proud, it's hard to see someone other than McCarthy managing the kitchen at The Independence Inn.
Borstein is best known for her work on MadTV, but her voice is recognizable for an entirely different reason. Bronstein famously voices Lois Griffin on Family Guy. Even though she didn't become Sookie to millions of fans, Borstein did have a recurring role in Gilmore Girls. She appeared in early seasons as Drella, the sarcastic harpist who works at The Independence Inn. She later appears as Miss Celine in the series, as well. Miss Celine is the stylist who works with Emily and Lorelai.
Amy Sherman-Palladino apparently has a soft spot for Borstein, too. She cast the acclaimed actress in The Marvelous Mrs. Maisel. Borstein has been portraying Susie Myerson, the booker for The Gaslight Club. She has been working on the Amazon Original since 2017.
How did Melissa McCarthy land the role?
McCarthy wasn't a part of the original casting call, alleges casting agents Mara Casey and Jami Rudofsky. Sitting down with Vanity Fair, the duo noted that they were forced to start the process of casting Sookie St. James all over again when Borstein couldn't get out of her contract. McCarthy walked in and read for the part; it was a done deal on the very first day.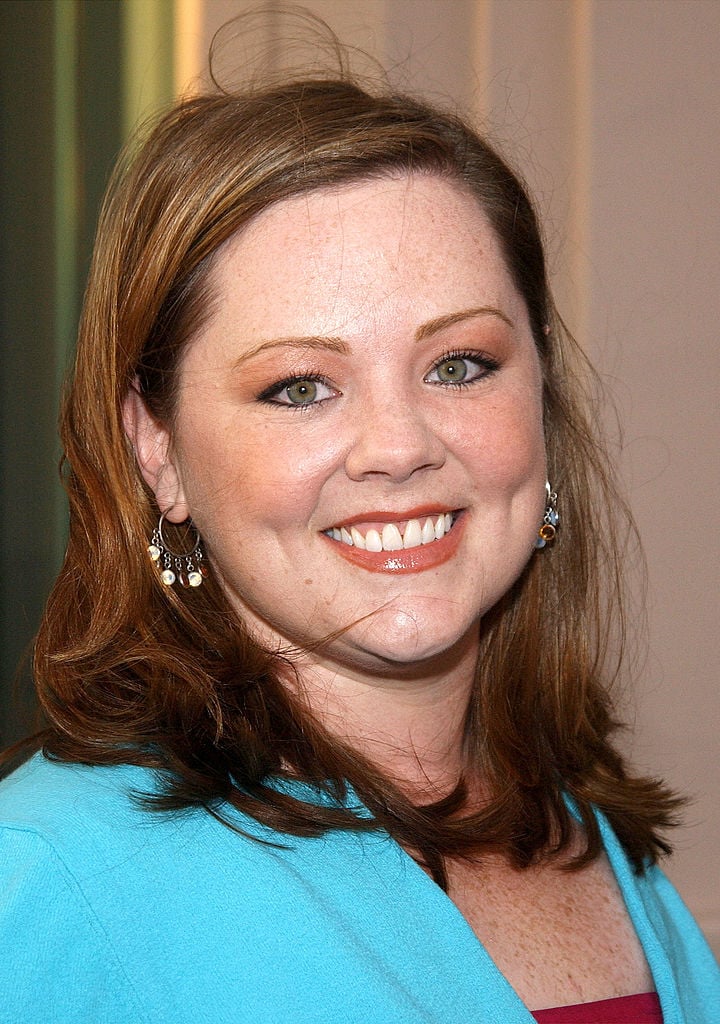 According to Rudofsky and Casey, McCarthy brought something extra to the table when auditioning for Sookie, and they liked her penchant for physical comedy. It seems as though much of the physical comedy seen in Gilmore Girls was McCarthy's idea. Sure, Sookie was initially written as accident-prone, but it appears as though McCarthy took things a step further, and the show was better off for it.
How much did Melissa McCarthy make as Sookie St. James?
Today, McCarthy is reportedly worth around $20 million, but that wasn't always the case. McCarthy once noted that she had $5 in her bank account when she landed her breakout role in Gilmore Girls. It's unknown exactly how much she made per episode, but by the final season, Alexis Bidel and Lauren Graham were pulling in a whopping $750,000 per episode, a 1400% raise from their first season earnings, according to The Huffington Post.
McCarthy, who was considered a supporting role in the series, was likely making less, but she surely topped more than $100,000 per episode. Gilmore Girls also gave her a chance to show what she was made of. It's rumored that the Mike and Molly star commands as much as $10 million per film project. The projection makes her one of the highest-paid actresses in Hollywood.