'Gilmore Girls' Didn't Use 1,000 Yellow Daisies in That Proposal Scene
There's no denying Gilmore Girls has a lot of memorable scenes. One of them being when Lauren Graham's character, Lorelai Gilmore, receives a marriage proposal from Max Medina (Scott Cohen). It's one of Lorelai's storylines on the show involving her love life.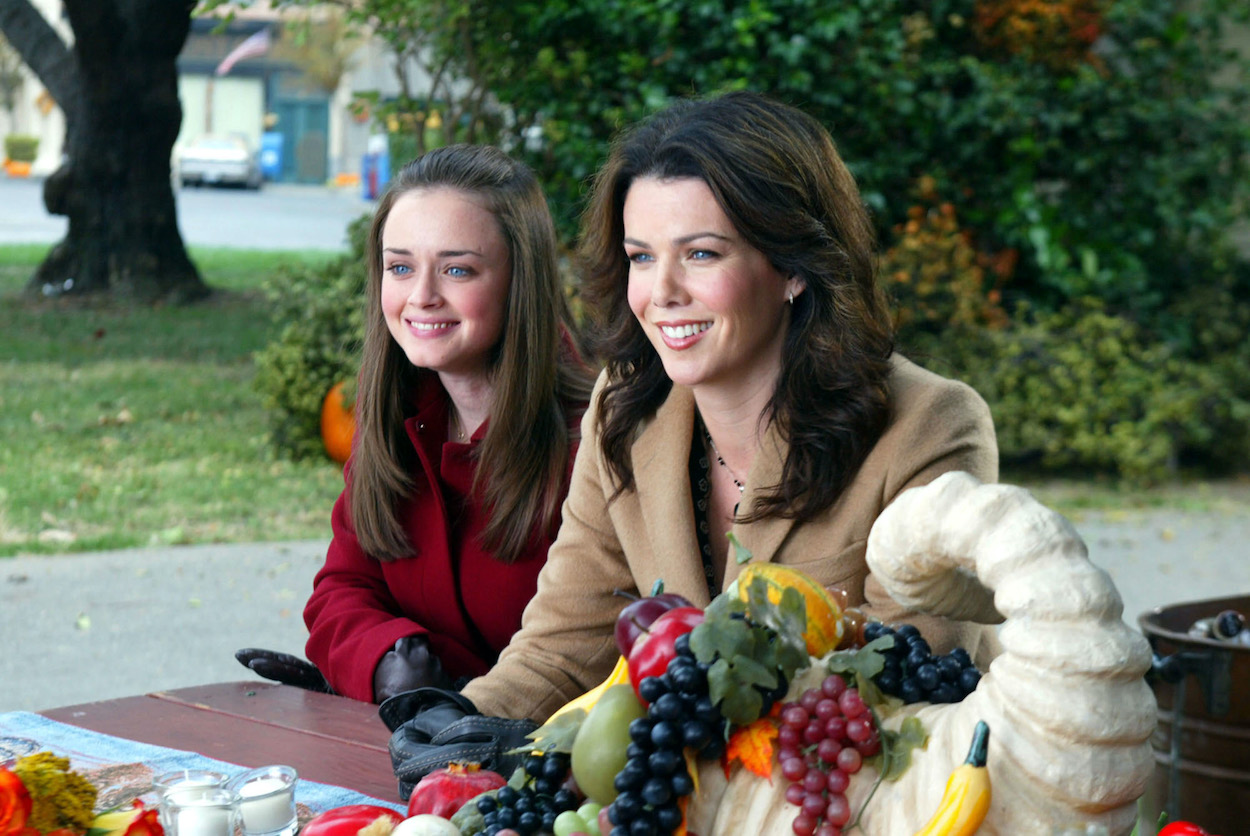 Max famously proposed with 1,000 yellow daisies after Lorelai made a comment about them. However, when it came time to film the scene, the people behind Gilmore Girls quickly learned they needed way more than 1,000 flowers. Keep reading to get all the details on the scene.
Lorelai and Max date in 'Gilmore Girls' Season 1 
For those who don't remember every detail of Lorelai's dating history more than a decade since Gilmore Girls went off the air, here's a refresher. In the early episodes of the series, she hits it off with Max.
But there's a problem.
Max is an English teacher at Chilton. And Lorelai's daughter, Rory Gilmore (Alexis Bledel), is one of his students. After talking to Rory and making sure there's not even "an ounce of weirdness," Lorelai decides to go on a date with Max. That leads to them dating throughout season 1.
RELATED: 'Gilmore Girls': The 4 Most Comforting Episodes to Watch Right Now
Max proposes to Lorelai during an argument
When Max comes over to pick Lorelai up for a date, he crosses paths with Luke Danes (Scott Patterson). The two have a tense moment that leads to Lorelai and Max arguing. In the heat of the moment, Max suggests he and Lorelai get married.
Stunned by his impromptu proposal, Lorelai says it should be "something more than the desperate desire to end a bickering match." She continues, saying it should be planned and "magical" with a "1,000 yellow daisies."
The incident ends with them diffusing the tension with a joke and continuing on with their scheduled date.
Amy Sherman-Palladino wasn't wowed by 1,000 yellow daisies
The next day after Max's proposal, Lorelai goes to work at the Independence Inn only to find 1,000 yellow daisies filling the lobby. She calls Max and he proposes to her once again.
But according to Amy Sherman-Palladino, the creator of Gilmore Girls, it took a lot more than 1,000 yellow daisies to make the scene impactful.
During an interview with Entertainment Weekly, Sherman-Palladino broke down the scene. It just so happened to be her first time directing an episode of Gilmore Girls and she wanted to follow the script exactly. But she soon realized there needed to be way more than 1,000 flowers.
"A thousand yellow daisies actually sounds like a lot, but when you put a thousand yellow daisies in a big room, like our set, it's kind of like a table arrangement," Sherman-Palladino said.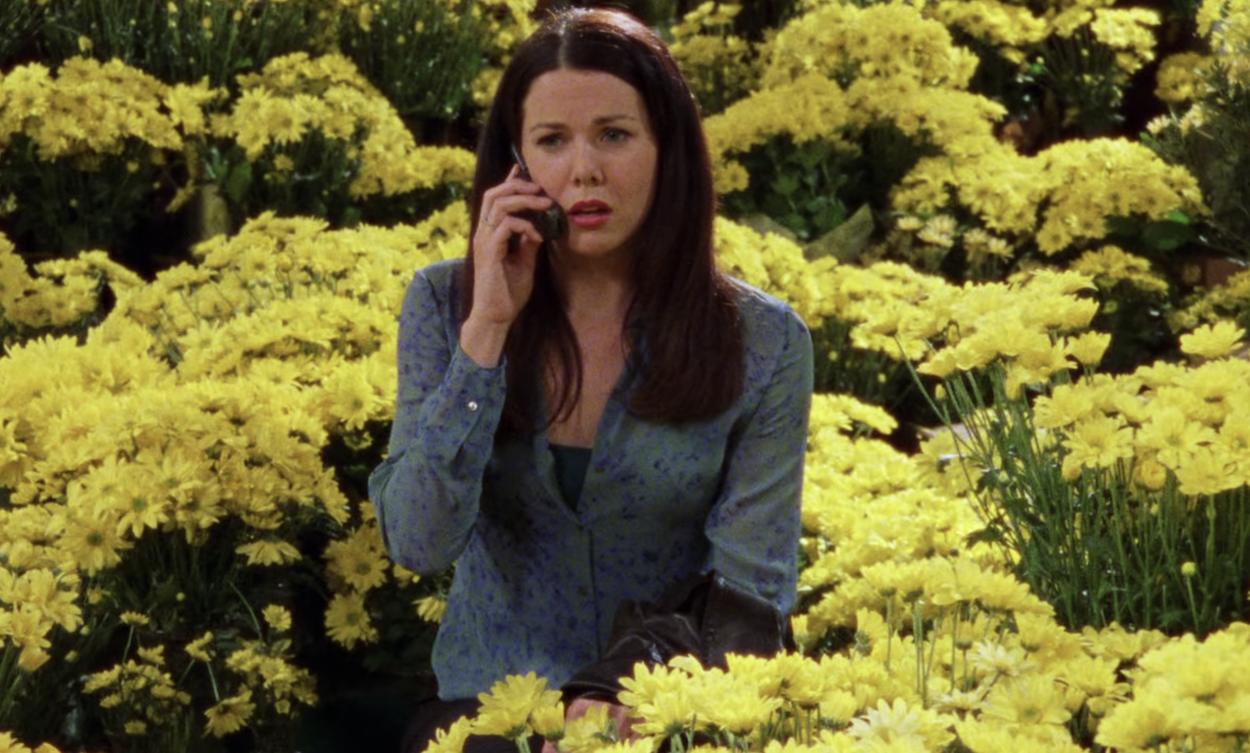 RELATED: Why Lorelai Gilmore Is the Worst 'Gilmore Girls' Character
More and more flowers were added to achieve the final look because there wasn't a wow factor when Sherman-Palladino saw the flowers.
"I walk in the room and it's like, 'Really?' I'm like, 'We have to fill the whole room,'" she said. "The whole point is she walks into this room of daisies and yellow and beauty." 
They ended up using thousands of flowers to achieve the look in the scene.
Lorelai calls off the wedding after her bachelorette party
The newly-engaged Lorelai has second thoughts about marrying Max in Gilmore Girls Season 2 Episode 3: "Red Light on the Wedding Night."
During her bachelorette party, her mother, Emily Gilmore (Kelly Bishop), recounts the night before her wedding and trying on her wedding dress. It's then Lorelai realizes deep down she doesn't want to marry Max.
This leads to Gilmore Girls Season 2 Episode 4: "The Road Trip to Harvard." Lorelai ditches Max on their wedding day and leaves town for a few days with Rory.