'Gilmore Girls': Do You Remember Some of Emily Gilmore's Funniest Lines?
Emily Gilmore's sarcastic nature, witty statements, and unique outlook on life made 'Gilmore Girls' what it was. Fans largely agree that the character was so great because she was happy to speak her mind. During the show's seven-season run, Emily lambasted Lorelai, told off Shira Huntzberger, and threatened to serve cheese out of her dead mother-in-law's coffin.
Emily Gilmore was a bit of a breakout star on Gilmore Girls. Over the show's seven-season run, the character developed, changed, and grew in rather unexpected ways. Still, there were some qualities she had from the very first episode. Fans of the famed series mostly agree that Emily's zingers were a particularly nice touch to the show. They managed to expertly highlight that while Emily was an executive's wife, she had a stubborn, sarcastic streak. The same one that her daughter, Lorelai Gilmore, had. Do you remember some of her funniest lines?
Emily Gilmore had interesting thoughts on Lorelai Gilmore's fashion choices
Emily and Lorelai Gilmore were vastly different people. Lorelai long insisted that her mother was too overbearing and too controlling for her to deal with. Emily, on the other hand, claimed Lorelai was difficult and defiant. Neither was wrong. While there were moments in their troubled relationship that made Gilmore Girls cringe, more often than not, their icy banter made fans giggle.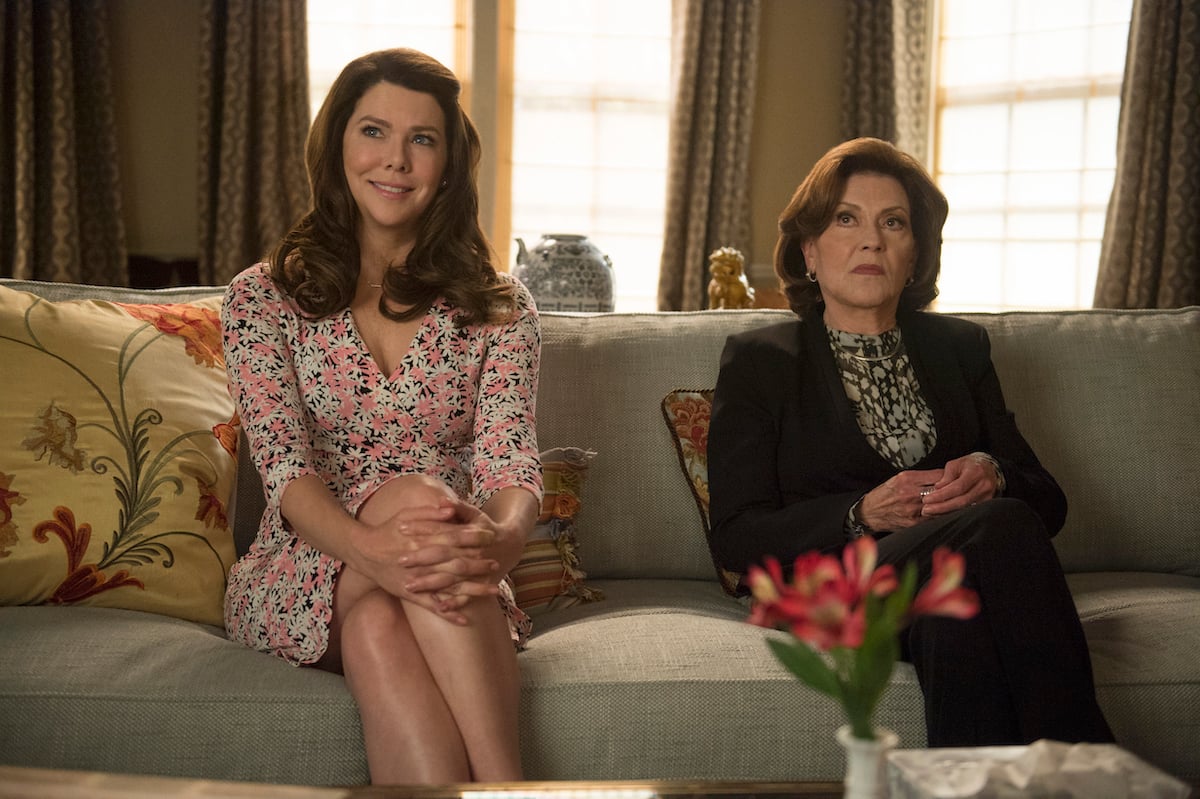 Emily's thoughts on Lorelai's wardrobe selections were particularly amusing. In season 4 of Gilmore Girls, after asking Lorelai to attend a charity event with the family, Emily had a few fashion suggestions for Lorelai. She said to her daughter, "…and don't wear those pantyhose with the seams up the back. You look like 10 cents a dance." Lorelai did not wear the pantyhose, but it would have been great if she had. 
Emily Gilmore often poked fun at her daughter, but no one messed with her granddaughter
Emily and Richard Gilmore were decidedly protective of Rory Gilmore. While Emily never missed a chance to poke fun at Lorelai, she took Rory and her feelings incredibly seriously. She also took her reputation seriously. So when Shira Huntzberger, the mother of Rory's college boyfriend, suggested that Rory wasn't good enough for her son, Logan Huntzberger, all bets were off. Emily delivered a declaration that left Shira speechless and Gilmore Girls fans cheering.
Leaning in close, Emily reminded Shira that she didn't come from their world, her marriage was far from perfect, and that she needn't meddle in the affairs of two young adults. She said, "You were a two-bit gold-digger fresh off the bus from Hicksville when you met Mitchum at whatever bar you happened to stumble into. And what made Mitchum decide to chose you to marry amongst the pack of women he was bedding at the time, I'll never know. But hats off to you for bagging him. He's still a playboy, you know. Well, of course, you know! That would explain why your weight goes up and down thirty pounds every other month. But that's your cross to bear. But these are ugly realities, no one needs to talk about them." All Shira could do was sit there and smile. She relived the moment at a Friday night dinner with her family months later. 
Emily Gilmore had interesting thoughts on family burials 
Emily wasn't someone who liked to admit when she was hurt. There were only a handful of moments in Gilmore Girls when it was obvious that she was feeling sad. She didn't always deal with that sadness in the healthiest way, either. After finding out that Trix Gilmore, Richard's mother, asked Richard to leave Emily at the altar, she dumped the planning of her funeral in Lorelai's lap. She was happy to sit back and offer commentary, though.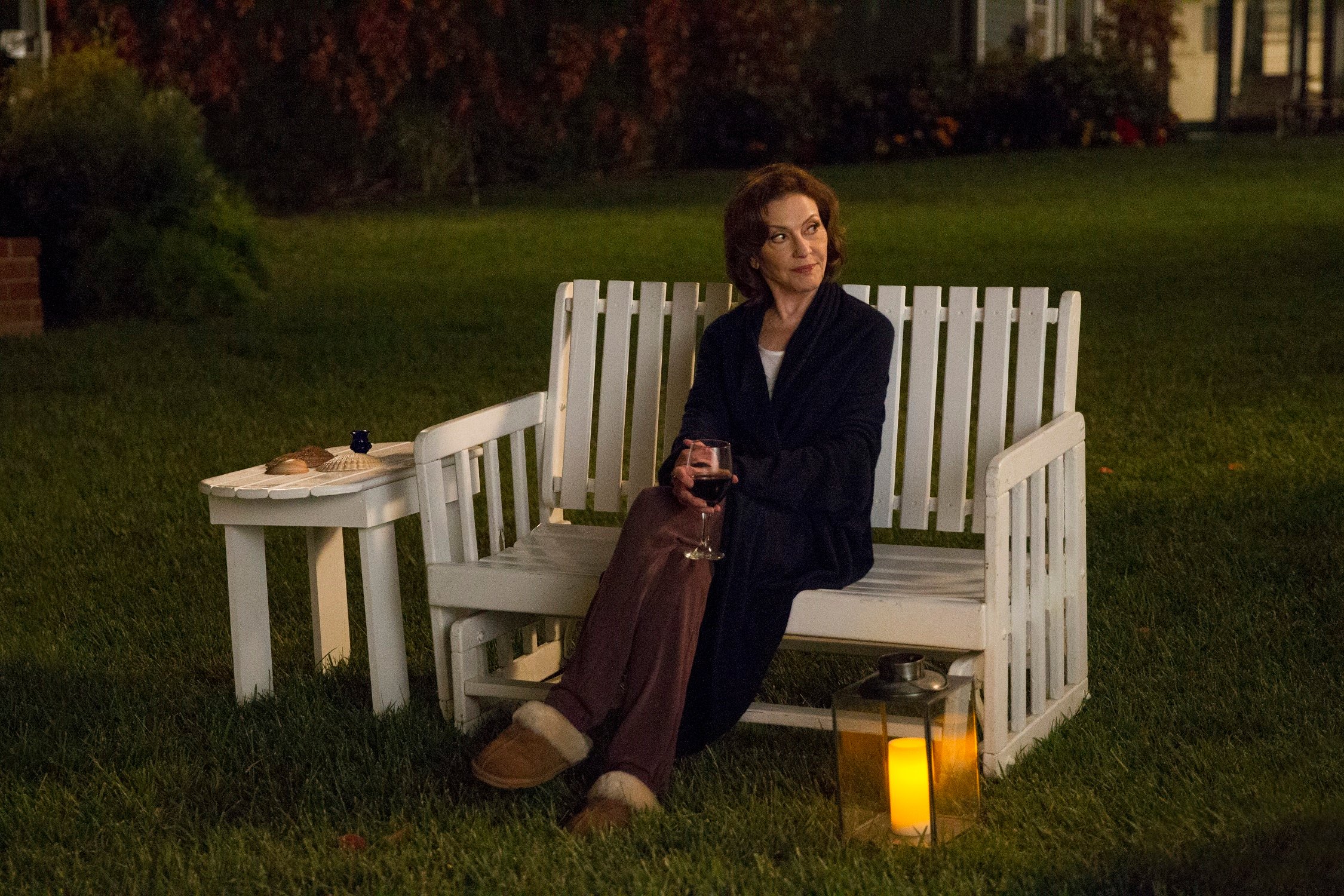 Instead of expressing sadness, Emily got mad, and her thoughts on dealing with Trix's burial were comedic gold. When Sookie St. James came over to set up the reception, she asked Emily where she should place the food. Instead of instructing Sookie to use the dining room, she suggested throwing cheese cubes into the coffin and letting "the people go to town." The moment put a final punctuation mark on Emily's tortured relationship with her difficult mother-in-law.