'Gilmore Girls': Emily Gilmore Reminds Fans of This Other Popular TV Character
Gilmore Girls, the 2000s-era show known for its fast-talking, binge-eating ladies, stars Lauren Graham and Alexis Bledel as Lorelai and Rory Gilmore. But Kelly Bishop, who plays Rory's grandmother and Lorelai's mother, steals the show in almost every scene she's in. Bishop is simply masterful as Emily Gilmore. It's tough to compare the character to anyone, fictional or otherwise. However, some Gilmore Girls fans couldn't help but notice similarities between Emily and another fictional character from a popular comedy series.
What is the 'Gilmore Girls' character Emily like throughout the seasons?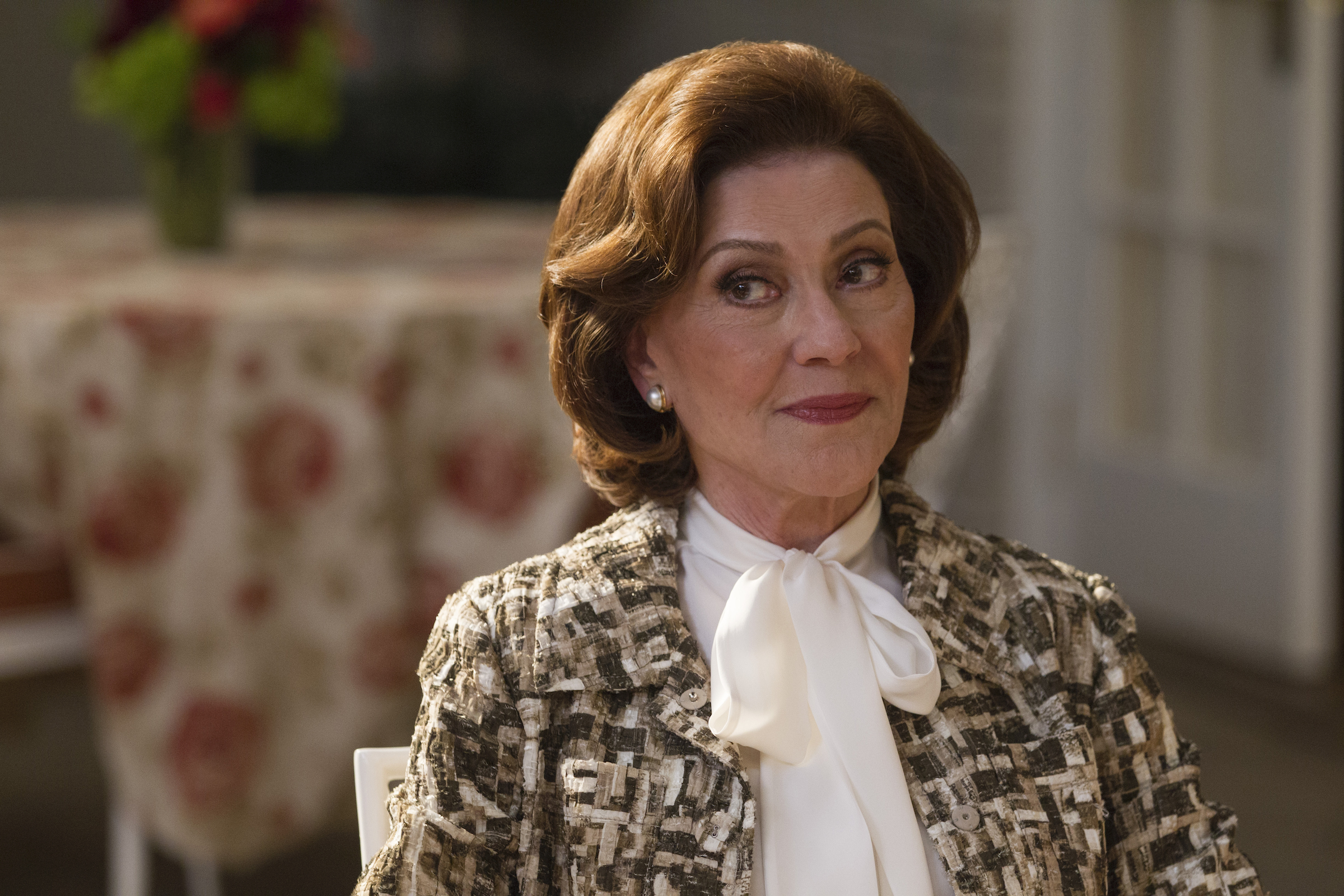 If you've seen Gilmore Girls, you probably love to hate — or hate to love — Emily Gilmore. While Lorelai treats her mother as some sort of villain, her daughter Rory tends to maintain a positive relationship with Emily throughout the seasons.
Still, it doesn't seem wise to get on Emily's bad side. She can cut you down like the rest of them — but it's a skill she usually reserves for her own daughter. Who else does this remind us of?
The 'Arrested Development' character that reminds fans of Emily Gilmore
Lucille Bluth, the mother figure on the popular FOX series (later picked up by Netflix) Arrested Development, is another character known for her expensive taste, cutting comments to her own family members, and a huge distance between herself and the average person.
This latter quality was famously exemplified by this Lucille line: "I mean, it's one banana, Michaeal, would could it cost? 10 dollars?"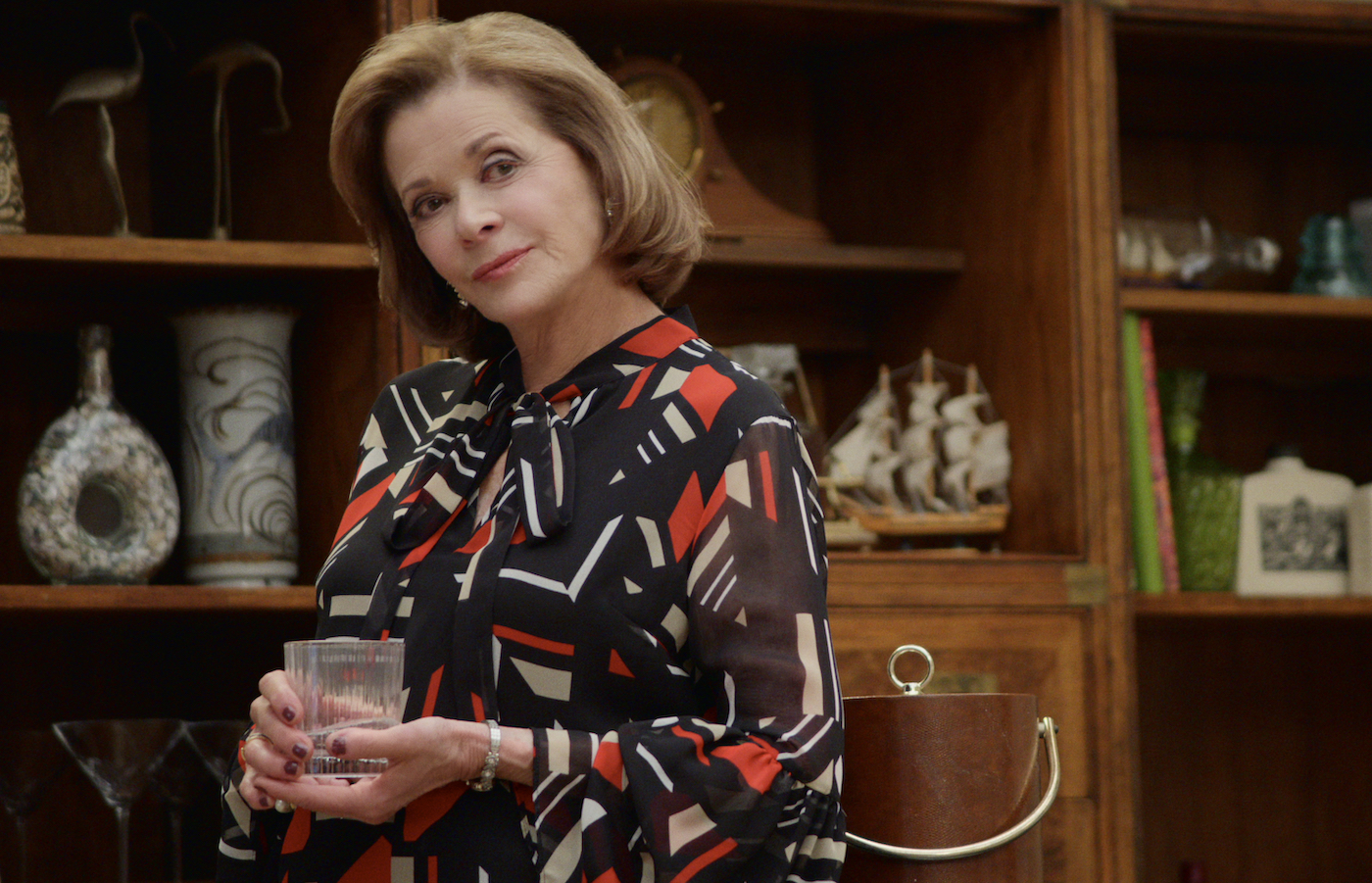 "You've never actually set foot in a supermarket, have you?" her son Michael replies.
The similarities between Lucille and Emily are definitely there; they're rich, but not just rich. They're the kind of rich where they never go to a supermarket or cook for themselves.
The other big connection? Both characters can be devilishly cruel. Most often, the cruelty is directed towards their daughter — Emily to Lorelai, and Lucille to Lindsay.
The 'Gilmore Girls' episodes that highlight the connections
While they're certainly not the first fans to bring up the connection, the hosts of the popular podcast Gilmore Guys — on which comedians Kevin T. Porter and Demi Adejuyigbe discuss the series — brought up the similarities between the two women on several episodes of their podcast.
As the hosts discussed, there are multiple Gilmore Girls episodes in which Emily (and her husband Richard) are revealed to be quite out-of-touch themselves. In season 1, the couple is flabbergasted at the thought of eating a frozen pizza for dinner. Emily eventually gets into it, dousing her slices with parmesan, but it takes quite a bit of convincing on Rory's part.
In a later episode in the same season, it also becomes clear that Emily has no idea what a Pop-Tart is — the sugary breakfast treat being one of the staples of the Gilmore Girls' diets. Rory tells her grandmother that's what she usually eats for breakfast, and Emily gets up to have her cook Rosa "whip one up" for Rory.
Still, there are huge differences between the Arrested Development and Gilmore Girls characters.
Emily is no doubt more sympathetic — and human — than Lucille, whose antics are played for laughs rather than drama. Bishop's Gilmore Girls character is a huge source of comedy, too. However, more often than on Arrested Development, we see Emily in quiet, melancholy scenes. Unlike Lucille, who seems irredeemable — Emily has the capacity to change. (Remember the season 1 episode where she wore sneakers with her suit?) She's over-the-top generous to her granddaughter, even if the gifts come with a few jabs towards Lorelai. Emily is much softer around the edges than Lucille.
What else do these 2 powerful female characters have in common?
As Porter also pointed out on the Gilmore Girls podcast, the two actors behind the characters — Walter and Bishop — have something else in common, too.
When Bishop agreed to do Amy Sherman-Palladino's subsequent project, Bunheads, she did so reluctantly — because she wanted to stay on the East Coast, rather than be in Los Angeles. Bishop ended up flying back and forth between coasts to shoot the ballerina series.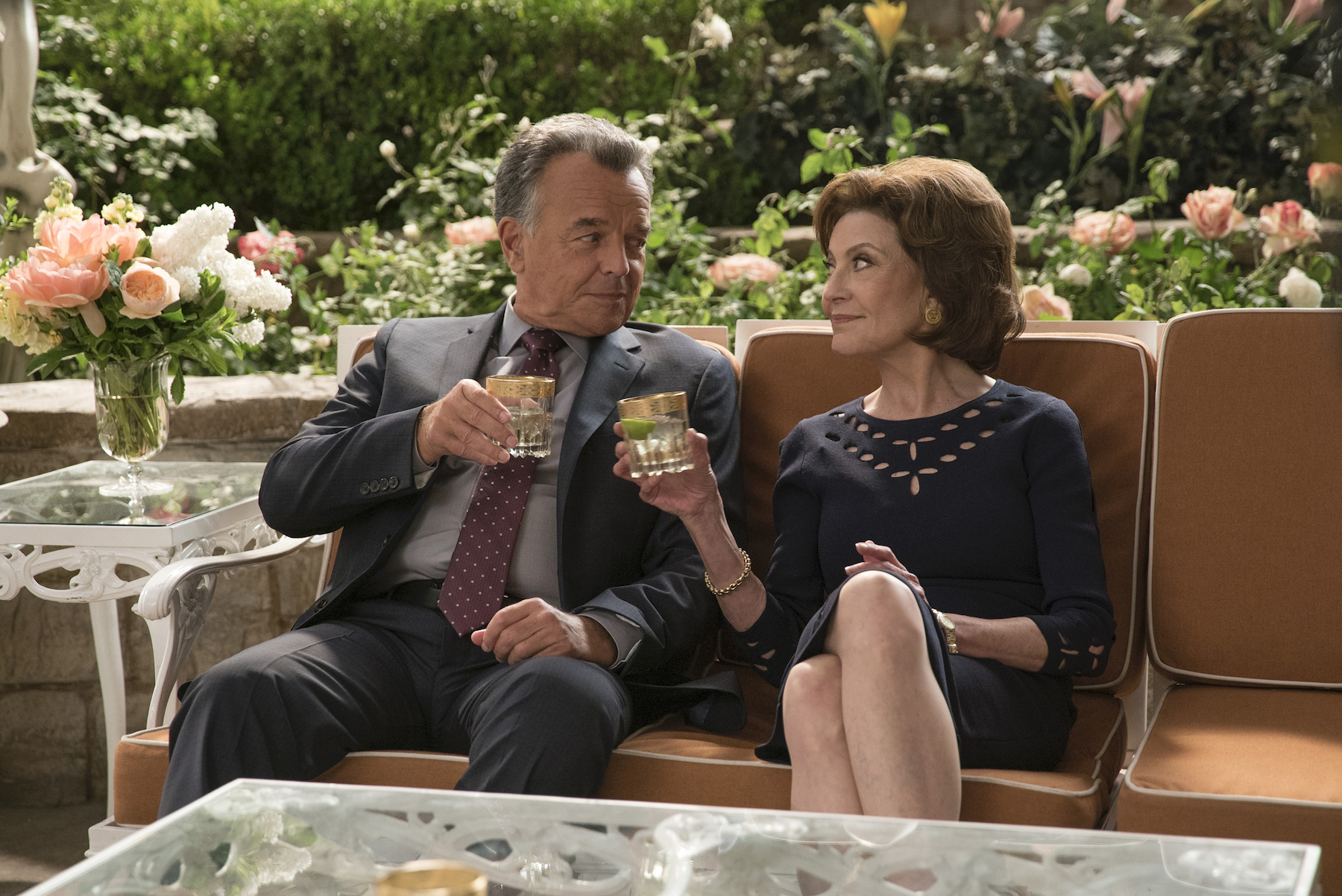 Walter apparently did something very similar when filming the newer seasons of Arrested Development for Netflix. She didn't want to live in LA, so she flew back and forth, as well.
With Bishop's incomparable theater talent behind her portrayal of Emily Gilmore, the Gilmore Girls character has no equal. But she certainly has quite a bit in common with Walter's impeccably-performed Lucille.
We'd love to see the two wealthy matriarchs face-off over something delicious — perhaps a Biedermeier furniture set, or something equally as out-of-touch.