'Gilmore Girls' Fans Are Split Into These 2 Categories, According to a Writer on the Show
Gilmore Girls originally aired on The WB network in 2000. But in 2020, the show is still keeping — and gaining — fans who love to watch and rewatch the 7 seasons of episodes. (As well as the Netflix reboot, Gilmore Girls: A Year in the Life).
Recently, a former Gilmore Girls writer revealed that often she finds fans split into these 2 distinct categories.
'Gilmore Girls' cast member confirms the fanbase remains dedicated in 2020
During the ATX TV Festival's Gilmore Girls Reunion for the 15th anniversary of the series, showrunner Amy Sherman-Palladino revealed that her original idea for the show was well, not much. She told the festival interviewer:
I had a meeting at The WB … and, I went in and pitched a bunch of stuff to them …The last thing I said to them was, 'I have this idea about a mother and daughter, and their more like friends than mother-daughter, and they said 'OK, we'll buy that.'
From there, Sherman-Palladino and her husband Daniel Palladino created a whole world around their mother-daughter leads, Lorelai and Rory. And the rest was history.
Still, as The New York Times recently pointed out: "Few would have predicted in 2000 that Gilmore Girls would be so enduring." The fandom is still feverish about the show and its characters. It helps that re-watchability an easy task, considering the series in its entirety is on Netflix.
However, it's not just original viewers that love Gilmore Girls. Yanic Truesdale, who played Michel, Lorelai's employee at the inn, told The Times that the show also continues to acquire new young fans.
"There's not a day goes by that I don't have a 14-, 15-, 16-year-old girl telling me that they're watching it now," the Gilmore Girls actor explained.
Loreali and Rory's mother-daughter relationships splits the fans into 2 categories
RELATED: How 'Gilmore Girls' Got Its Iconic Theme Song, 'Where You Lead'
According to Sheila Lawrence, a "longtime writer" on the series, no matter the age, she hears something similar from 2 distinct groups in the GG fanbase.
"Of the fans I talk to, they generally fall into 2 categories," Lawrence explained. "Either they have a Lorelai-and-Rory relationship, or they desperately wish they had a Lorelai-and-Rory relationship."
This helps to explain why the show remains so beloved after 20 years; for many, it reminds them of home (and their family). For others, it's aspirational. Stars Hollow is akin to a fantasy world in which being a young single mother is less of a struggle, and more of an 18-year-long sleepover with your best friend.
However, those that fall into the second of Lawrence's 2 fan categories might relate to the show through another mother-daughter relationship: that of Lorelai and Emily's. Though much more frigid, Lorelai's relationship with her mother may be one that Gilmore Girls viewers can better identify with. Sherman-Palladino herself has said in past interviews that she based Emily on her own mom.
Series creator Amy Sherman-Palladino on how the mother-daughter relationship had to change from season 1 to 'Gilmore Girls: A Year in the Life'
Sherman-Palladino explained more about her take on Lorelai and Rory's relationship at the ATX Festival.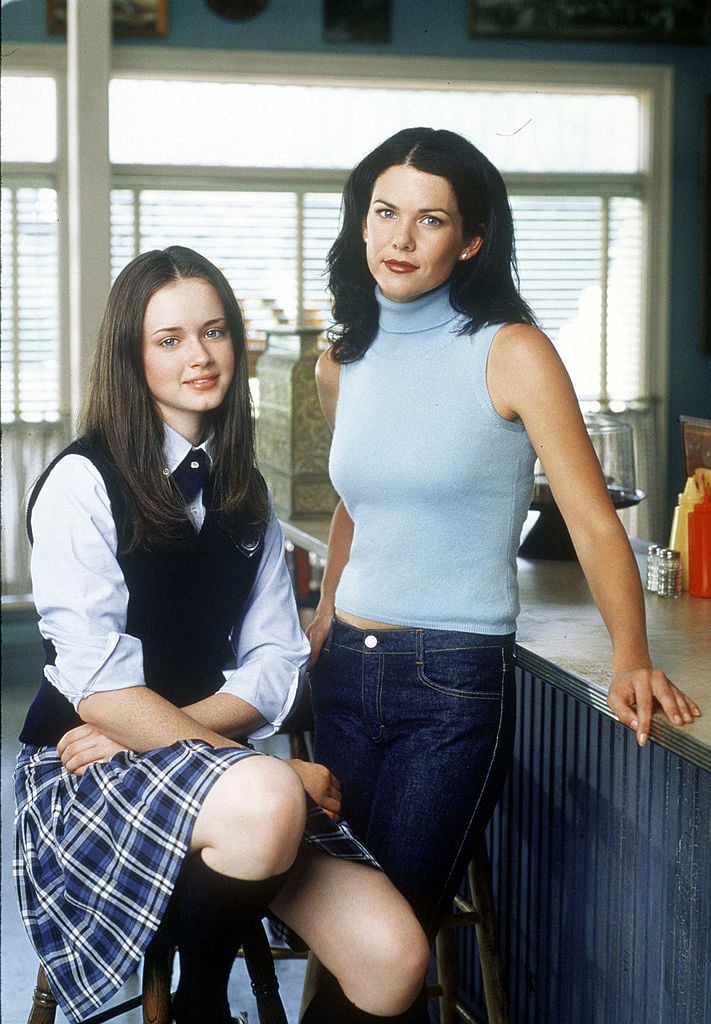 RELATED: This 'Gilmore Girls' Star Was 'Shocked' the Cast Didn't Get Any Emmy Nominations
"The thing about their relationship is that because it was so close, it was so tight, so girlfriend-y," she said. "It was always those moments where Lorelai had to be a mom, suddenly, which Lorelai hated."
While the "best friend" take on motherhood was #goals for many Gilmore Girls fans, Sherman-Palladino also noted how this could become — and did become — problematic for the daughter in the situation. She explained:
Lorelai wanted to be the friend, she didn't want to be the mom. But, sometimes you gotta be the mom. And Rory, who never really acted out, at some point had to act out and she had to push away to be able to grow and become her own person.
Sherman-Pallidno's reflection on the relationship does explain some of Rory's less-than-favorable decisions in season 6 of Gilmore Girls. Not to mention, Rory's character development (or lack thereof) in the 2016 Netflix reboot, Gilmore Girls: A Year in the Life.
Can a mom also be a best friend? In Stars Hollow, it's possible. In real life, that's likely subjective to your experience. Whatever your take on the situation, we will always love reliving Rory and Lorelai's movie marathons and watching them eat sickening amounts of junk food together.