'Gilmore Girls': Fans Can't Stand One of Rory's Major Storylines
'Gilmore Girls' fans weren't thrilled with many of Rory Gilmore's decisions during the series' final seasons, but there is one storyline that fans insist made no sense.
Gilmore Girls has enjoyed a bit of renewed interest in the years since the revival, Gilmore Girls: A Year in the Life, aired on Netflix. With every new rewatch fans are discovering more and more things they love about the series, and a few things they despise, too. Fans all seem to agree that Lane Kim's storyline was a disappointment. Many also agree that Rory's departure from Yale was a failed storyline.
Rory quitting Yale made no sense, according to fans
Rory's decision to leave Yale simply because Mitchum Huntzberger told her she didn't have what it took to be a journalist still makes absolutely no sense to fans, years after the series wrapped its final episode. Sure, Rory eventually went back to school and earned her degree, but the entire storyline seemed incredibly out of character for someone like Rory.
For the first four and a half seasons of the series, Amy Sherman-Palladino made it a point to prove, time and time again, that Rory was a planner. In fact, the showrunners never missed an opportunity to bring up that particular character trait. She wasn't someone who was prone to rash decisions. Leaving an Ivy League school with absolutely no plan moving forward simply didn't seem like something Rory would have done.
Yes, Rory unraveling was a necessity, at some point in the series, to help further develop her character, but the storyline did very little to propel the character forward. Once she went back to school, it was rarely mentioned again, further proving the arc was kind of pointless.
Everything that happened during her break from school also made no sense
After leaving Yale, Rory becomes an entirely different person than she was during the first four and a half seasons of the show. She moved into the pool house at Richard and Emily Gilmore's home, stopped speaking to her mother and took a job at the Daughters of the American Revolution, an organization that she would have surely found ridiculous before her meltdown.
Her time at the DAR became something of a footnote in the series, but Reddit fans point out that Sherman-Palladino may have missed an opportunity. Rory's work at the organization once again proved she was great at organization and logistics, just like Mitchum said. If Sherman-Palladino had used her time at the DAR to move Rory into a different direction with her career, the story arc could have been worthwhile. As it stood, the DAR gig proved to be just a colossal waste of time.
The revival, Gilmore Girls: A Year in the Life, did little to redeem Rory
By the time the series went off the air, it was clear that Rory was an inherently flawed character. Fans of the show have long suggested they now cringe at many of her decisions, and, unfortunately, the revival season on Netflix did very little to redeem Rory. When fans caught up with her again, nine years after the series ended, she had not succeeded in her chosen career, was effectively homeless, and was sleeping with her engaged ex-boyfriend.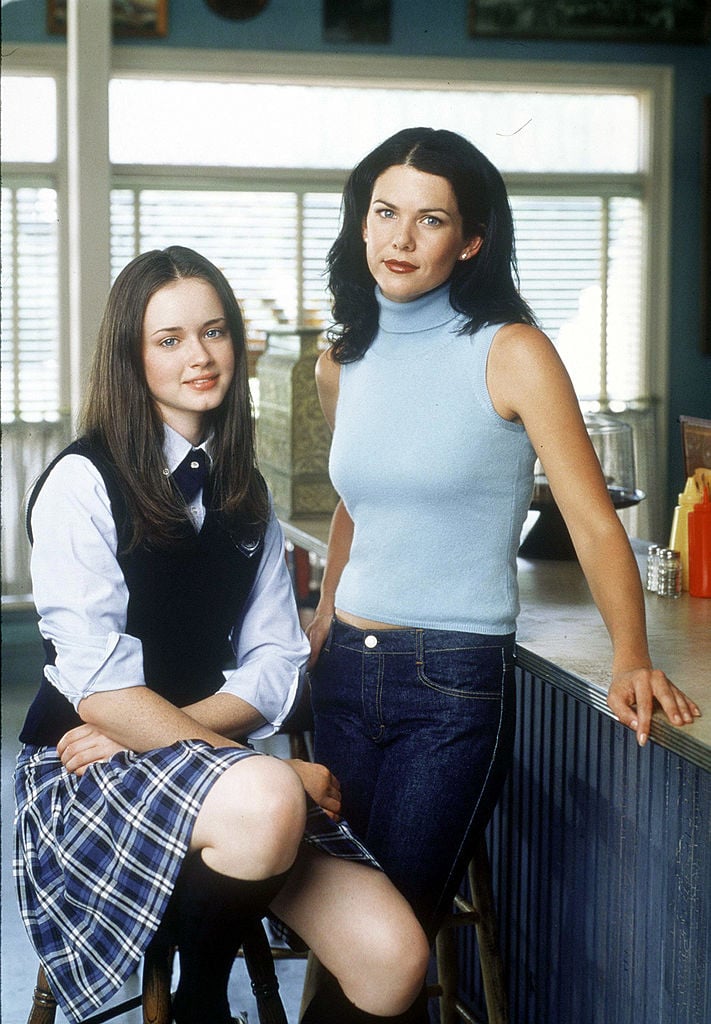 While many fans were disappointed with the revival, it's entirely possible that Rory's fall from grace was by design. Could Sherman-Palladino have set out to destroy Rory's persona for fans? Perhaps. It's entirely possible that a second season, which has yet to be announced, could help to redeem Rory in the eyes of viewers. Maybe she's finally found her way, after skating aimlessly through her 20s and early 30s.