'Gilmore Girls' Fans Get 'The Pairing We Deserve' With Unofficial Season 3 Reunion
Nearly 20 years after the series premiered, 'Gilmore Girls' fans have a mini-reunion featuring two season 3 stars. Here's why it's a meaningful event.
There have been a number of official reunions for the beloved dramedy series Gilmore Girls. But sometimes it's the more casual ones that are the most fun. A couple from the show's third season announced a surprise virtual hangout for a cause in September 2020. Discover why some Gilmore Girls fans reacted to the news.
'Gilmore Girls' aired for 7 seasons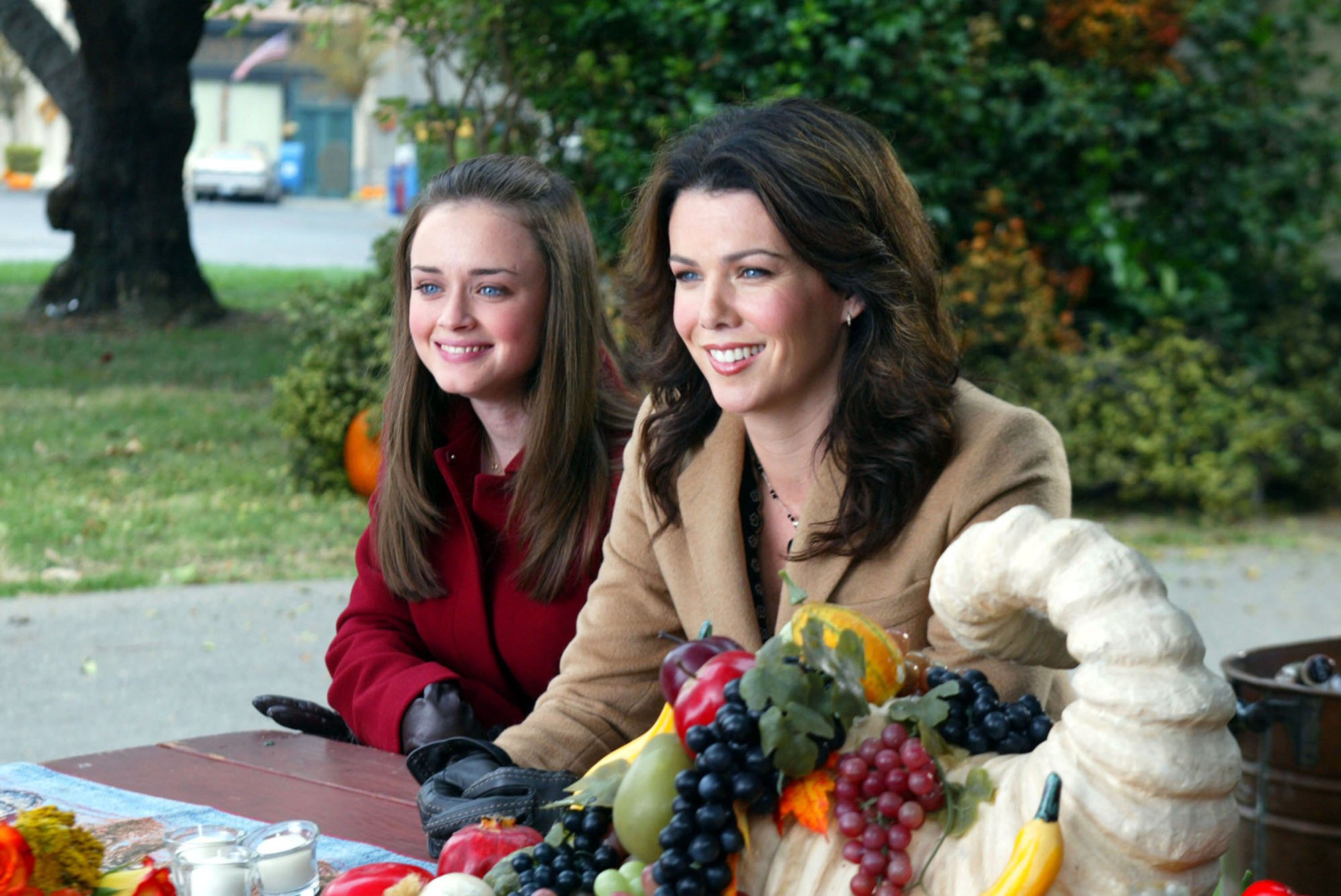 Gilmore Girls began airing in October 2000. The series starred Alexis Bledel and Lauren Graham as Rory and Lorelai Gilmore, a daughter and her mom living in Connecticut who have a very close relationship. When Rory gets into a private school, Lorelai must reconnect with her own parents, from whom she's been somewhat estranged since she got pregnant at 16.
The series was such a massive hit on the WB that it aired for seven seasons. However, disagreements behind-the-scenes involving series creator Amy Sherman-Palladino led to the series' declining ratings and cancellation after just one season on the CW. A revival series on Netflix came years later.
Lane and Dave are many fans' favorite couple of the show
While familial relationships were at the heart of Gilmore Girls, romantic ones were also a core part of the show. For Lorelai, there was Max, Christopher, and, of course, diner owner Luke Danes. For Rory, her three primary love interests were Dean, Jess, and college boyfriend, Logan.
But the other main characters also had notable relationship arcs. Rory's best friend, Lane Kim, began her first real relationship in season 3 when she dated her bandmate, Dave Rygalski. After a lot of sneaking around and finally coming clean to Lane's strict mother, the couple breaks up in season 4 while attempting to have a long-distance relationship.
Keiko Agena and Adam Brody reunite for a cause
The actors who portrayed Lane and Dave, Keiko Agena and Adam Brody, announced an Instagram Live reunion, where they plan to write letters to voters. The event takes place on Thursday, September 24, and both shared the announcement on their Twitter profiles.
Naturally, Gilmore Girls fans who liked their characters together shared their excitement. "The pairing we deserve," wrote one Twitter user. "Oh I love this," replied another. "Season three forever in my heart," the first responded.
What are the actors up to in 2020?
The two actors have grown a lot in their careers in the many years since they worked together. Agena returned for the revival series Gilmore Girls: A Year In the Life. She's had recurring roles in shows such as 13 Reasons Why and Better Call Saul. Agena currently stars in the Fox crime drama Prodigal Son.
Brody, of course, left Gilmore Girls to star in another teen drama, The O.C. He has since appeared in films such as Sleeping with Other People and Ready or Not. Brody also starred in the Crackle drama series StartUp. More recently, he acted opposite his wife, Leighton Meester, in her sitcom Single Parents.