'Gilmore Girls' Fans Will Love These Comforting Dramas
If there's one thing people need in this time of uncertainty and anxiety, it's comfort viewing — a show or movie that feels like being wrapped up in a warm blanket. Once upon a time, Gilmore Girls was that blanket, but what's a fan to do when the reruns are all played out?
Luckily, there are other less-heralded but also cozy blankets out there. Shows like Virgin River, Anne with an E, and Hart of Dixie, all share common ground with the gang at Stars Hollow via themes of community and finding humor among sadness. 
How long did Gilmore Girls run?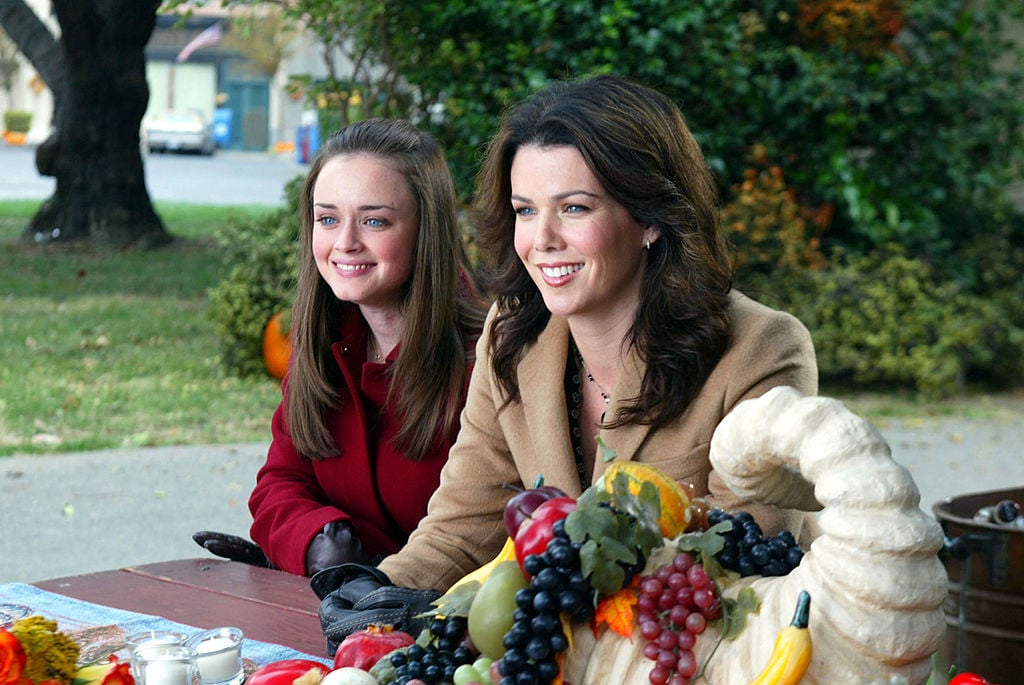 The original run of Gilmore Girls was for seven years, starting in 2000 at the WB and ending up at the CW, where that network has continued its run of youth-oriented shows like Riverdale and the DC Arrowverse series. The show focused on a single mom, Lorelai Gilmore (Lauren Graham) and her daughter, Rory Gilmore (Alexis Bledel) as they navigated life in Stars Hollow, Connecticut. 
This series runs a Rotten Tomatoes score of 85 percent. The critical consensus for the series read, "Warm, cozy, and quirky, Gilmore Girls's two lead characters make the show a standout pick-me-up in the family-friendly genre."
The show was a solid ratings hit without ever truly being a phenomenon, but if anything, acclaim for the show has grown since it went off the air. Those who loved it loved it intensely. The clamor became such that the show was revived via a limited series on Netflix called A Year in the Life. The critical consensus on that states, 'Gilmore Girls: A Year in the Life provides a faithful and successful revival of the quirky, sweet, and beloved series fans fell in love with over a decade ago."
Try Anne with an E or Virgin River
Anne with an E isn't a Canadian version of Gilmore Girls, it's an adaptation of the classic story Anne of Green Gables by Lucy Maud Montgomery. Starring Amybeth McNulty as Anne, Geraldine James as Marilla, R. H. Thomson as Matthew Cuthbert, and Lucas Jade Zumann as Gilbert, the show ran for three seasons on Netflix in the states. 
That show had an 83 percent score on Rotten Tomatoes with a Critical Consensus stating, "Anne with an E uses its complex central character to offer a boldly stylish, emotionally resonant spin on classic source material that satisfies in its own right."
Virgin River is another Netflix series and is also a literary property, as it is based on novels by Robyn Carr. It told the story of Melinda "Mel" Monroe, who works as a midwife and nurse in the California town of Virgin River, where she misguidedly thinks the small-town vibe can help her outrun her painful past. It has been renewed for a second season, with a cast that includes Alexandra Breckenridge, Martin Henderson, Tim Matheson, and Annette O'Toole.
Try Hart of Dixie or Little Women 
Hart of Dixie, which ran for four seasons on the CW, was also about a doctor trying to find a more relaxed life in a small town, making her a transplant from New York to a fictional town in Alabama. It scores an average of 81 percent on Rotten Tomatoes, although it wasn't so well-liked to start off with, with later seasons getting greater acclaim. Fronted by Rachel Bilson, the show can be seen in its entirety on Netflix. 
If movies are more your speed, one of the most acclaimed recent examples of "cozy" movies was Greta Gerwig's adaptation of Little Women, and the Louisa May Alcott novel may have inspired all the aforementioned stories to one degree or another. There have been several film adaptations of the classic Louisa May Alcott story, but it was a hit all over again, with a cast including Saoirse Ronan, Emma Watson, Eliza Scanlen and Florence Pugh. It's available for purchase or rental at multiple outlets.