'Gilmore Girls': How the Theme Song Foreshadowed the Last 4 Words
Fans were left guessing what the last four words of Gilmore Girls would be for a long time. But apparently, the theme song to the show foreshadowed Rory Gilmore's (Alexis Bledel) big moment. 
'Where You Lead' by Carole King and Toni Stern is the 'Gilmore Girls' theme song
RELATED: 'Gilmore Girls: A Year in the Life': A Carole King Song Inspired the Revival's Title
Gilmore Girls creator Amy Sherman-Palladino chose "Where You Lead" by Carole King to open the show because of the touching lyrics. "We were just looking for something that felt classic, and you just don't get more classic than Carole King – there's just nobody better," Sherman-Palladino told Entertainment Weekly. "It was a song about connection, and it was a song about where you lead, I'll follow – that we'll always be together."
King actually said she didn't perform the song in concerts anymore because it's about a woman following a man. But that meaning evolved with the show, and King re-recorded it with her own daughter, Louise Goffin. 
"And if we were on for a hundred years, we would never change that theme song," the show creator said. "How could you change that theme song? Good Lord. It's the greatest theme song in the entire world."
The 'Gilmore Girls' theme song foreshadowed the last 4 words
RELATED: 10 of The Best Carole King Songs That Other Artists Made Famous
Fans knew Sherman-Palladino had an ending for the show planned out down to four words. Gilmore Girls: A Year in the Life ended with Lorelai (Lauren Graham) and Rory sitting on the steps of the gazebo together.
Rory says, "Mom," and Lorelai says, "Yeah?" Rory then says, "I'm pregnant." Apparently, the theme song was a hint to Rory's big cliffhanger ending, according to the show's creator.
"They both work on their own, because the purpose of leaving Rory in this position was always supposed to be that history repeats itself—daughter follows mother; where you lead I will follow," Sherman-Palladino told Vogue.
The creator had to give Rory her ending at a later stage in life. She got pregnant at 32 instead of 22. Sherman-Palladino didn't think it made that much of a difference and kept her original plan.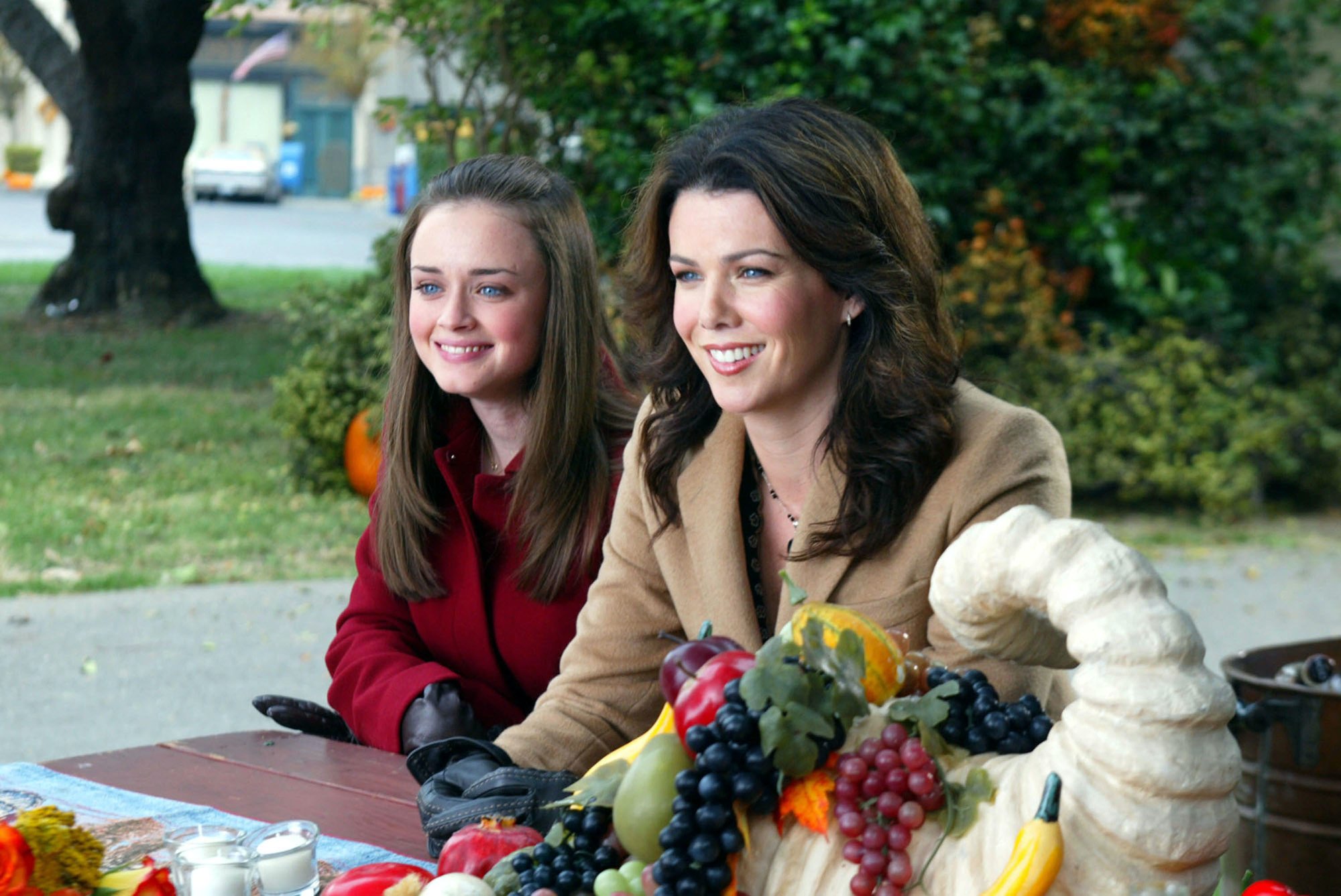 RELATED: Which 'Gilmore Girls' Character Did Theme Song Writer Carole King Play?
"I like it much better this way than that way, but who knew at the time? I actually think her being the same age as Lorelai was when we first met these two girls is also interesting," she said.
Rory unexpectedly getting pregnant isn't the only way the show came full circle. Lorelai also had to go back to Emily Gilmore (Kelly Bishop) to ask for money, just like in the pilot episode for Rory's private school education. However, this time she asks for money to grow her business.
Fans spent a lot of time trying to predict the show's ending. But one of the hints was right there at the beginning of each episode.