'Gilmore Girls': How Wealthy Were Richard and Emily Gilmore?
Everyone knows Richard and Emily Gilmore were wealthy on 'Gilmore Girls', but really, how much money did the family have? Find out now!
Gilmore Girls is a cult classic at this point. While the creators of the TV show about a mother-daughter duo making it on their own, did a great job of filling in background information throughout seven seasons, there are a few pieces of information they've left open to interpretation. After seven seasons and one revival season on Netflix, fans still don't have a clear cut answer about just how much money Richard and Emily Gilmore had. Let's look at the numbers and figure it out.
What was Richard Gilmore's job?
When Gilmore Girls first began, Richard was a vice president of an insurance company. While the company itself is fictitious, it's assumed that he works for a massive conglomerate.  He later sets out on his own to create The Gilmore Group, before his former company absorbs the business under its own umbrella.
So, how much money would Richard have made during his tenure with the company? While it is hard to nail down his exact salary, he does admit to being an executive vice president overseeing the company's international division. An EVP of worldwide operations has a base salary of about $200,000 a year. More seasoned professionals could command a base salary of $300,000 per year. That doesn't include bonuses, profit sharing, and commission, though. According to Payscale, bonuses can range from $10,000 a year up to $130,000 a year. Profit-sharing and commission could add an additional $25,000 to $250,000 per year, depending on the EVP's contract.
Let's assume that Richard was on the high-end of these numbers. After all, the couple's lifestyle would require him to be. It's safe to assume that Richard was bringing in upwards of $600,000 per year as an executive vice president.
Richard and Emily Gilmore both come from family money
Richard and Emily are both from wealthy families. Fans are treated to an introduction into Richard's family by way of the original Lorelei Gilmore, Richard's mother. The eldest Lorelei is clearly from an upper-crust family. In fact, she marries her second cousin. Emily explains to Lorelei that it wasn't particularly uncommon in their social circle. It is revealed in the same episode that the elder Lorelei donated the money needed to build a maternity ward at a local hospital.
Emily also comes from a wealthy upbringing. She explains, in an early episode, that her grandfather founded the hospital that Richard is taken to when he suffers a bout of angina. Apparently, however, Emily's "breeding" is called into question when she agrees to marry Richard. The eldest Lorelei states she's not a suitable choice because her family isn't in the same social sphere as the Gilmores.
Factoring in the pair's family backgrounds, their exclusive country club membership, and Emily's position at the Daughters of the American Revolution, it's safe to say the family's net worth is in the neighborhood of $50 million.
Why wasn't Rory considered good enough for the Huntzbergers?
Fans of Gilmore Girls may remember that Rory is lambasted by the Huntzberger family when she attends a dinner at their home. Rory's new relationship with Logan Huntzberger sends the family into an uproar. Sheila Huntzberger, Logan's mother, claims that Rory wasn't "bred" for life in their family. She later tells Emily that there is a difference between the Gilmores' money and the Huntzberger family's money.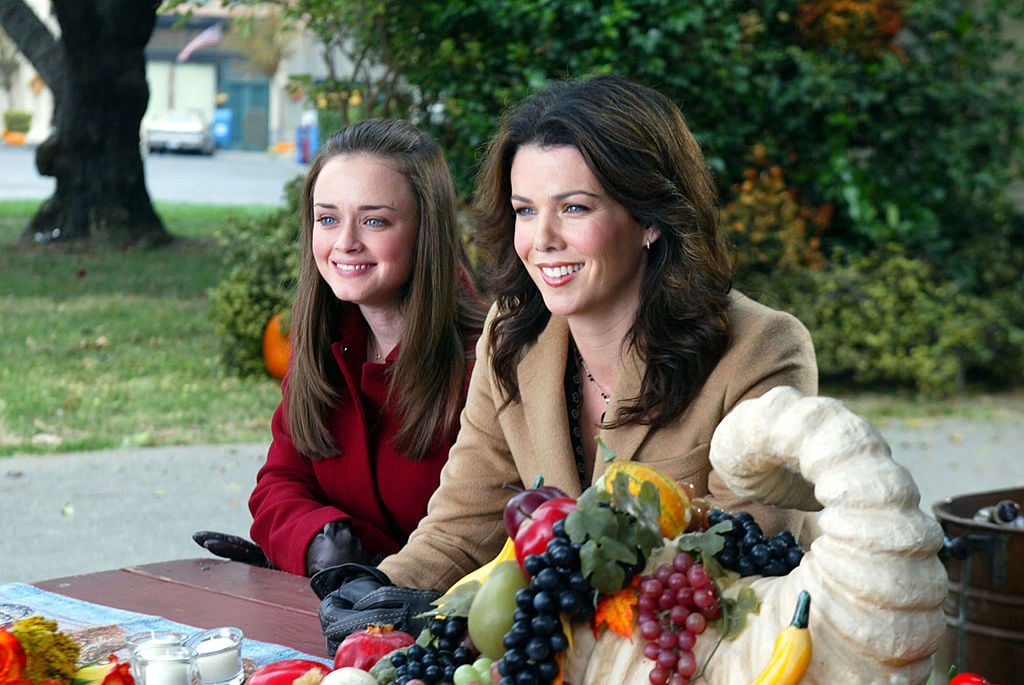 A Reddit user notes that the character of Mitchum Huntzberger is most likely based on Arthur O. Sulzberger, Jr. The Sulzberger family owns the New York Times. Sulzberger Jr. passed the torch to his son, Arthur Greg Sulzberger, in 2017. The company is said to have annual revenue of more than $1.6 billion. Sulzberger Jr.'s wealth is hard to estimate, but the family was once believed to be worth over $1 billion.  
Logan Huntzberger is believed to be based mainly on A.G. Sulzberger. Politico magazine once mused that if A.G. decided to renounce the media throne, Michael Bloomberg could purchase the paper for a staggering $3 billion without ever feeling it. Bloomberg is the owner of a $50 billion fortune.