'Gilmore Girls': Keiko Agena Reveals What She Disliked Most About Her Character Lane Kim
Gilmore Girls star Keiko Agena had plenty of love for her character, Lane Kim. However, there has always been something about the talented musician that never sat right with Agena. Here's what Agena disliked most about Lane and her life in Stars Hollow, Connecticut.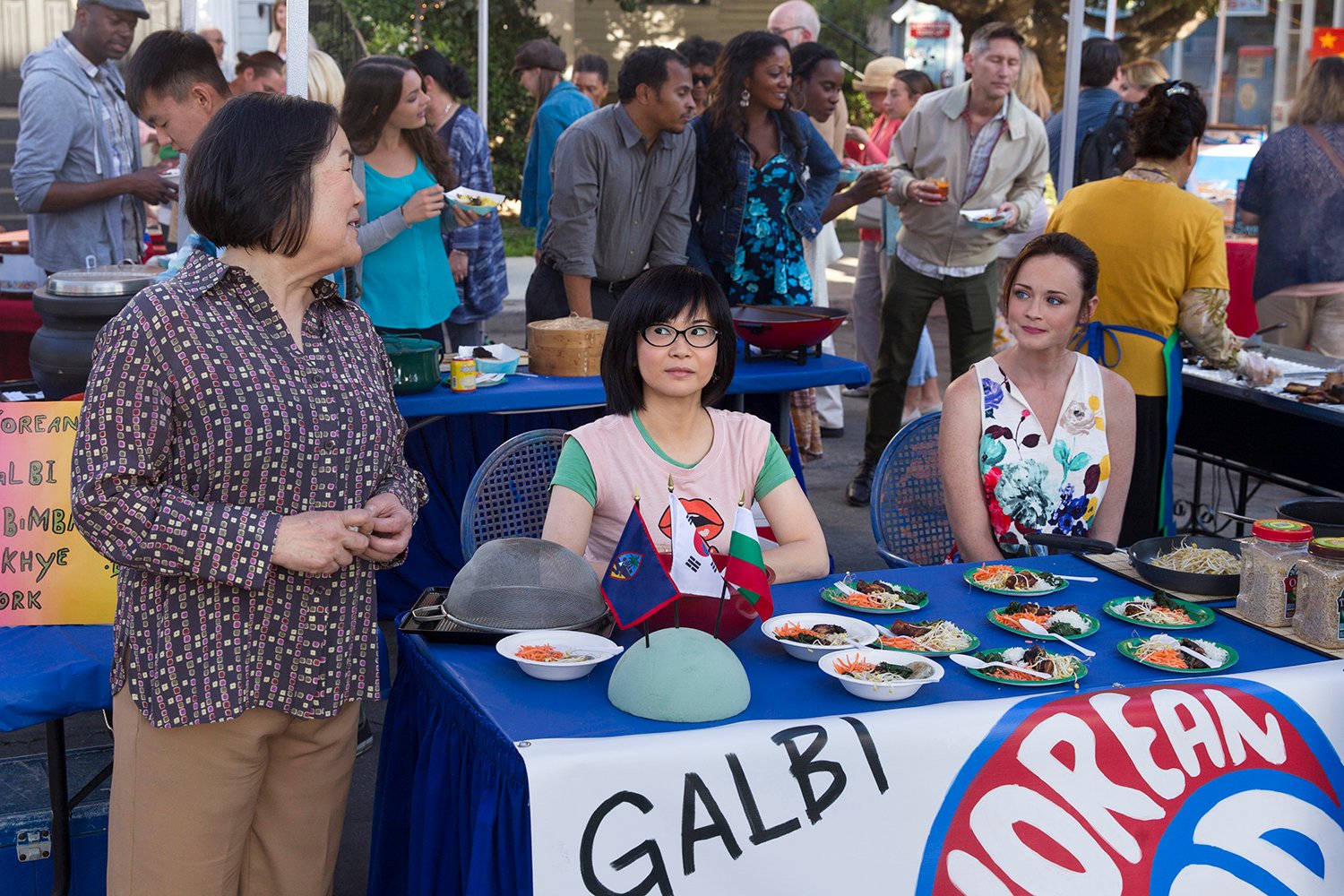 Lane Kim was Rory Gilmore's lifelong best friend in Stars Hollow
Gilmore Girls fans first met Lane Kim in the early days of the series. Agena played Rory Gilmore's (Alexis Bledel) best friend, a music fanatic who spent years hiding her passion from her strict, extremely religious Korean mother, Mrs. Kim (Emily Kuroda). Lane grew up in Stars Hollow alongside Rory and remained a constant figure in her and Lorelai Gilmore's (Lauren Graham) life.
In the second season, Lane decided that she wanted to become a drummer and secretly formed a band, called Hep Alien, behind her mother's back. Later in the series, fans saw the witty character fall in love with her bandmate, Zack (Todd Lowe).
Lane and Zack eventually tied the knot and had twin boys together. They raised their children in Stars Hollow together, which fans saw in the 2016 revival, Gilmore Girls: A Year in the Life. Hep Alien even stayed together throughout the years.
For the most part, Lane seemed to lead a simple life in Stars Hollow when she and Zach settled down together. Many fans disliked this part of Lane's Gilmore Girls storyline because they thought she was destined to rise to fame with her band's talent. But did Agena feel the same way?
Keiko Agena wanted Lane to have 'more fulfillment' in her life on 'Gilmore Girls'
Agena agrees that Lane's life path was not enough for the character. Scott Patterson, who played Luke Danes, featured Agena in a one-on-one episode of his I Am All In podcast, where Agena discussed her least favorite thing about Lane.
"You have all of this buildup in that character, and I don't think that she ever got to fly. You put all of this pressure on that character, which is fun and what you need in comedy, but I wish that she had more moments of, um, fulfillment," she told Patterson. "There's a lot of frustration I have with that character as a fan, too, and someone who got to play her."
Agena went on to elaborate that she wishes Lane had more of a storyline in terms of her music and her independence. She and Patterson joked that maybe Lane deserves her own spinoff series, which many Gilmore Girls fans would no doubt love to see.
"There's so much more story to tell, people!" she said.
Keiko Agena would 'love' to reprise her role in another 'Gilmore Girls' revival
Even if it's not a Lane Kim spinoff, Agena would still want to do another Gilmore Girls revival. In a 2018 interview with Entertainment Tonight, the Prodigal Son actor noted that she felt the show had enough material to continue.
"I do think that there is story left. I mean, especially with Rory's storyline," she said. "So, I mean, I would love to work on another installment of Gilmore Girls."
RELATED: 'Gilmore Girls': Keiko Agena Says 'in Today's World' Lane Kim Would Be Changed