'Gilmore Girls': Keiko Agena Says Her Feelings About Lane Kim Has Changed
Lane Kim (Keiko Agena) started in the same place as Rory Gilmore (Alexis Bledel). But she had a very different story after they graduated high school. Agena admitted her feelings about Lane's story in Gilmore Girls has changed.
Lane Kim's story took an unexpected turn in 'Gilmore Girls'
RELATED: 'Gilmore Girls': Emily Kuroda's Theory About Lane Kim's Dad Is Everything You Need to Hear Right Now
Gilmore Girls started with Lane and Rory being best friends at the same school. Rory then switched schools and attended Chilton Preparatory School.
Lane had a very different upbringing than Rory. While Rory was best friends with her mother, Lane mostly hid her life from hers. That's because Mrs. Kim (Emily Kuroda) was very religious as a Seventh Day-Adventist and wanted Lane to focus on school and church.
Things took a turn when Lane fell in love with Zack Van Gerbig (Todd Lowe). They got married, and Lane quickly got pregnant with twins. Lane was a little heartbroken by this because she had dreams of pursuing a music career.
Keiko Agena says her feelings about Lane Kim has changed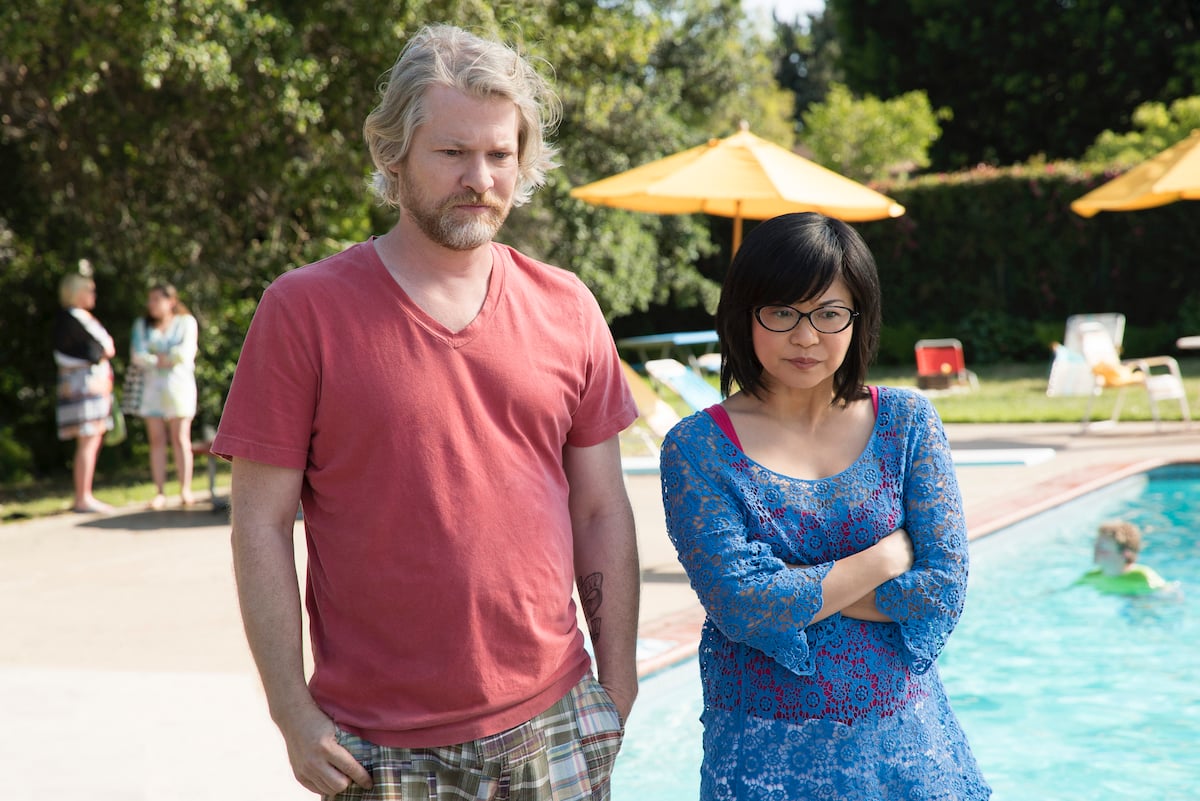 RELATED: The 'Gilmore Girls' Character Lane Kim Is Based on a Real Person: Who Is She?
Time usually gives actors a new perspective on their work. Kim revealed her feelings about how Lane was written have changed.
"She did everything for everybody else," Agena said during "A Conversation of Culture: AAPI," according to Entertainment Tonight. "She was very subservient to her mom, and she became a wife and a mother very early, and she was the best friend. She was the selfless– someone else's best friend. I don't know. That's how I feel about her now. It's not how I felt about her then."
The actor said she's now more "protective" of the character and wishes "something better for her." This isn't the first time Agena expressed wanting more for her character.
"When we revisited her in the [Netflix] revival [in 2016], I'll be honest, I sort of hoped that's a pit stop in her life, because she's pretty settled in Stars Hollow," Agena told Entertainment Tonight in 2020.
"I still have this hope that she was allowed to express her own passions separate from obligation because I think there's so much obligation in Lane's mind to her mom," she later said. "Then, because she got pregnant so quickly, to her kids and to her husband."
She added, "I don't know specifically where she would be, but I would love it if there was more of a percentage of her life that felt like it was her own and purely because she was free to do what she wanted to do."
Gilmore Girls: A Year in the Life showed Lane is still in Stars Hollow with her family. She also still performs with Hep Alien. For now, it looks like the Netflix episodes will be the ending for all of the characters.