'Gilmore Girls': Keiko Agena Says 'in Today's World' Lane Kim Would Be Changed
Keiko Agena played Lane Kim for many years. She explained why she might not have gotten the role today or how Gilmore Girls would have changed it if she did.
Keiko Agena says 'in today's world' Lane Kim would be changed
RELATED: 'Gilmore Girls': Lane Kim's Endless Supply of Money Might Be the Series' Biggest Plot Hole
Agena revisited her Gilmore Girls character for a panel discussion called "A Conversation of Culture: AAPI." The actor explained why she probably wouldn't get the role of Lane today.
"I think one of two things would happen [if the show were being made now]," she said, according to Entertainment Tonight. "If they wanted to keep it Korean American, I think in today's world, they would have cast Korean American." 
However, she does see an outcome where she might've still gotten the role. "If they liked Emily [Kuroda] and I, my guess is that they would have changed it to Japanese American," she said. "That's my guess about that. That would be the biggest difference."
There is a good chance that would mean Agena wouldn't have gotten the role. Lane Kim had a specific background because she was modeled after a real person.
Lane Kim was inspired by a real person
RELATED: 'Gilmore Girls': Emily Kuroda's Theory About Lane Kim's Dad Is Everything You Need to Hear Right Now
The character was inspired by Gilmore Girls producer Helen Pai, who is Korean. Lane's band, Hep Alien, is an anagram for her name. Pai talked about which aspects of the character were taken from her life on the Gilmore Guys podcast.
"I was raised a Seventh-day Adventist," Pai said. Her parents were also similar to Mrs. Kim.
"My parents were very healthy, so the crazy food thing — there were elements of my life that she pulled, that she exaggerated," she said. She was also sent away to Korea without a return ticket like Lane.
Pai married David Rygalski in real life. This makes Lane's story is a little different from her inspiration.
Lane Kim was supposed to end up with Dave, played by Adam Brody. But his character was written off the show when he got the role of Seth Cohen on The O.C.
Keiko Agena is older than Lane Kim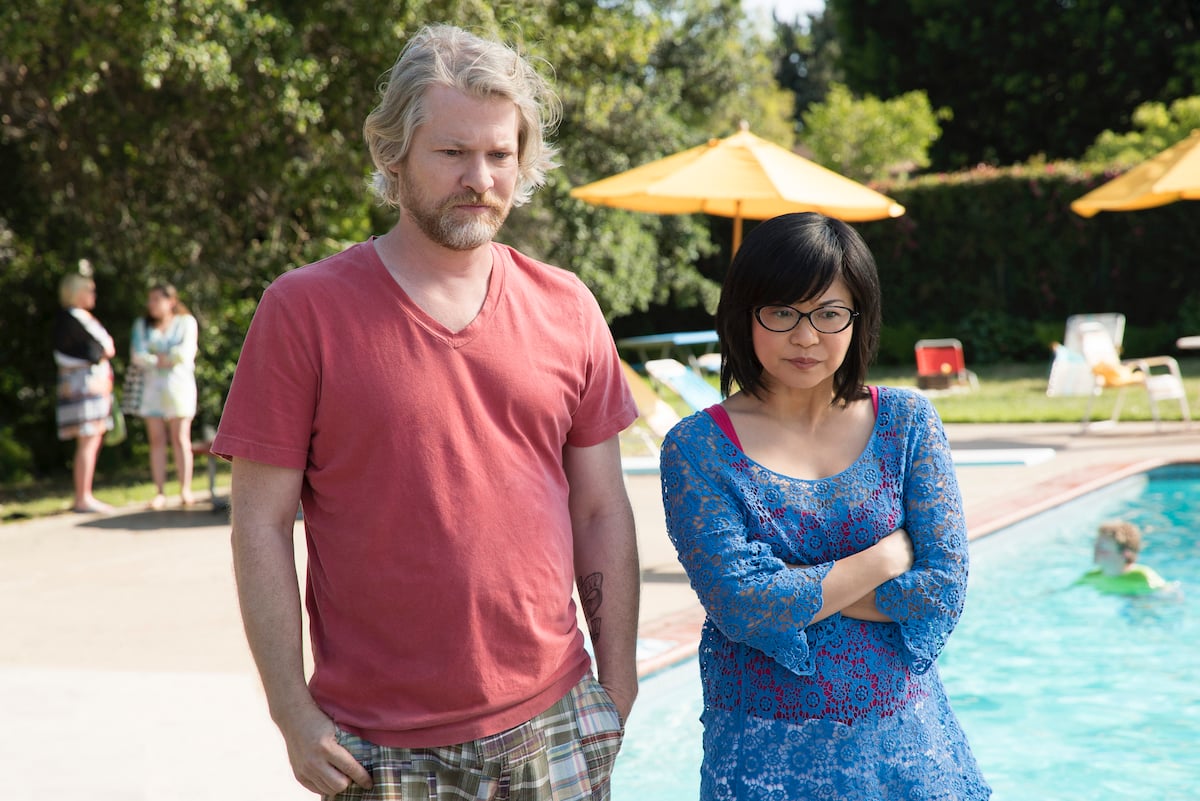 RELATED: 'Gilmore Girls': Keiko Agena Says Her Feelings About Lane Kim Has Changed
Agena is actually older than her character. Lane was supposed to be 16 years old at the beginning of Gilmore Girls like Rory (Alexis Bledel). But the actor was 27.
Bledel, on the other hand, was 19 years old. Lorelai (Lauren Graham) was about 31 years old at the show's beginning, and Graham was 33. Agena's casting easily fooled many fans. There is a good chance the age difference wouldn't change things, given older actors are still cast as high school students. But Agena might be right that casting would have changed the actor or the character would change if Gilmore Girls were made today.