'Gilmore Girls' Star Kelly Bishop's 'Marvelous Mrs. Maisel' Character Is Like 'Emily Gilmore on Steroids'
'The Marvelous Mrs. Maisel' EP Dan Palladino says Kelly Bishop will channel some major Emily Gilmore energy with her role in season 4.
Kelly Bishop's character in The Marvelous Mrs Maisel is Emily Gilmore reincarnate — except much worse. As Gilmore Girls fans know, Bishop's Emily Gilmore was the rude yet caring (in her own twisted way), high-society mother of Lorelai Gilmore (Lauren Graham). She and Lorelai had a hot-and-cold relationship throughout Gilmore Girls' seven seasons, as Emily often tried to interfere in Lorelai's life. According to Marvelous Mrs. Maisel executive producer Dan Palladino, Bishop has serious Emily Gilmore energy for her appearance in season 4.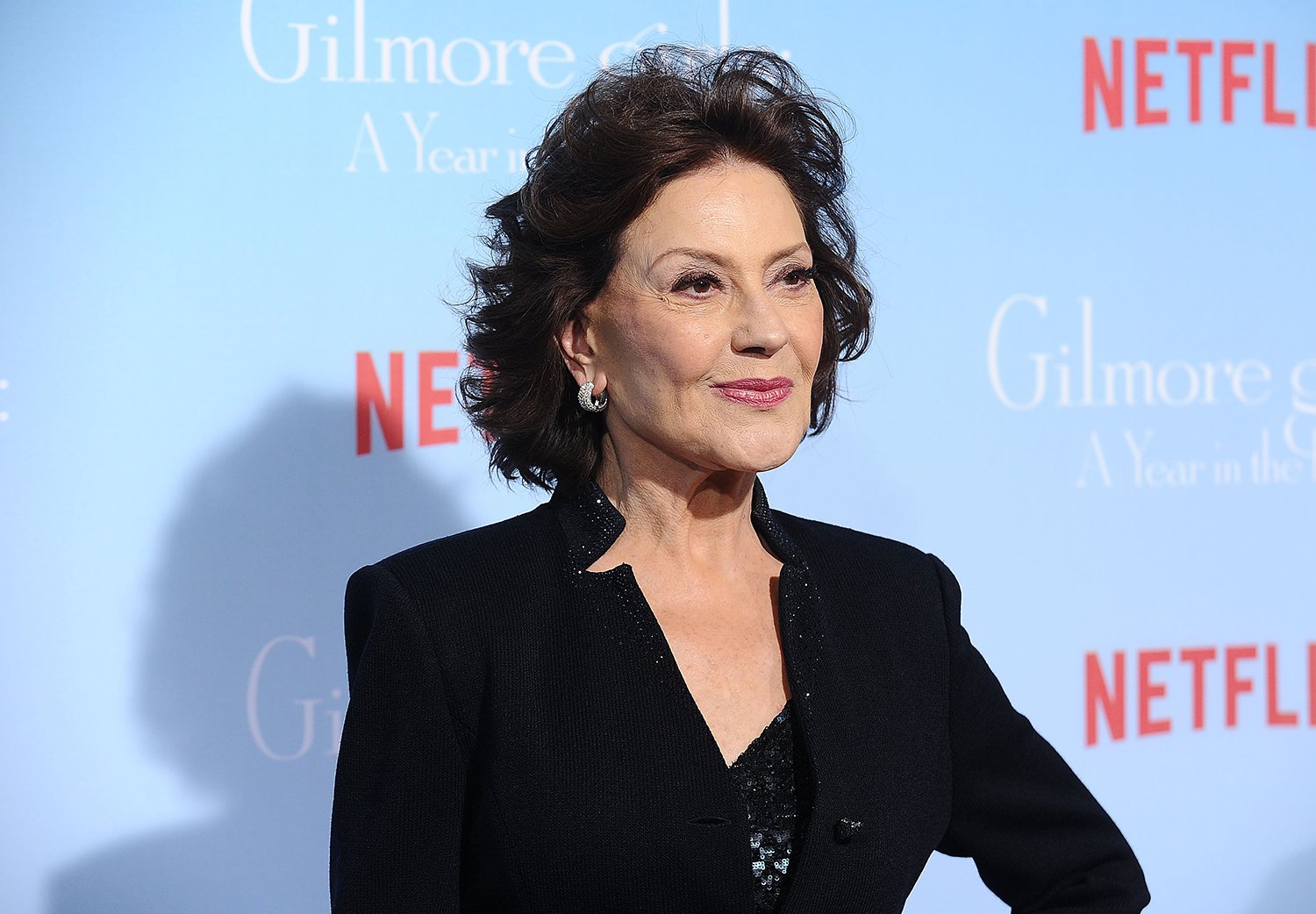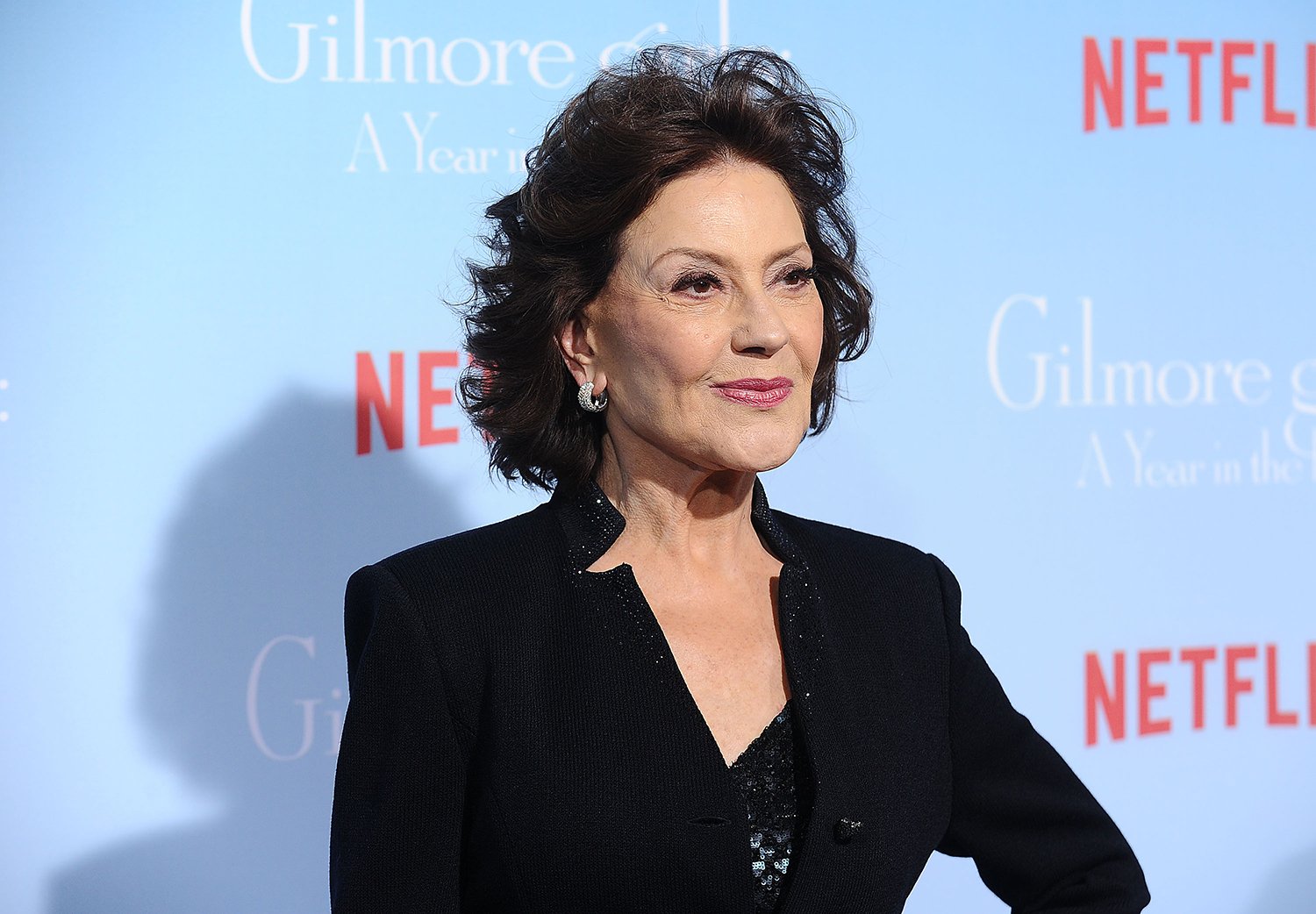 Kelly Bishop plays an Emily Gilmore-type character in 'The Marvelous Mrs. Maisel' Season 4
Very little has been revealed about Kelly Bishop's character ahead of Maisel Season 4. Amazon Prime Video announced the actor's involvement back in June, and series creator Amy Sherman-Palladino revealed that fans would "see [her] for a bit."
As seen below, a teaser for Bishop's appearance showed the Tony Award winner wearing a long, striped coat, gloves, tights, heels, and a red cap. She also wore Emily Gilmore's pursed-lips expression as she judgementally eyed the camera and walked past a sign pointing to the Maisel set.
Apparently, Bishop's new alter ego will take Emily's personality to a new level. Dan Palladino told TVLine that she's basically Emily "on steroids." That should certainly be enough to intrigue both Gilmore Girls and Maisel fans alike.
Kelly Bishop is far from the only ghost of Gilmore's past to appear on Maisel. Fans will see an appearance from Milo Ventimiglia, also known as Jess on Gilmore Girls, in season 4. Additionally, Liza Weil (Paris Geller on Gilmore Girls), Alex Borstein (Drella/Miss Celine), and Emily Bergl (Francine) have appeared.
Kelly Bishop once said she enjoys playing 'the nasty, rich woman'
Bishop's Maisel character is perfect for her tastes. Back in 2016, the actor revealed that she loves her "nasty, rich woman" roles, even though she "can't stand" that type of character.
"I try to make them as awful as possible," Bishop said, per TVLine.
On the other hand, Emily Gilmore does have some qualities that Bishop has grown to adore. Speaking to The Hollywood Reporter, she explained that she enjoyed Emily's honesty.
"A lot about Emily is difficult, and she's not the kind of woman whom I would be friends with, but the one thing I will say about her when I try to find the positives about her is that she was very honest," Bishop said. "I don't recall ever doing an episode where she was really lying to anyone or sneaking around. She wasn't ever doing anything deceptive, she was just straight-on."
'The Marvelous Mrs. Maisel' Season 4 is now streaming weekly on Amazon Prime
The Marvelous Mrs. Maisel Season 4 premiered its first two episodes on Feb. 18. The series will follow a weekly release schedule for the rest of the season. Here's the season 4 synopsis, per Amazon Studios:
It's 1960 and change is in the air. Looking to hone her act, Midge finds a gig with total creative freedom. But her commitment to her craft — and the places it takes her — creates a rift between her and the family and friends around her.
Two new episodes of The Marvelous Mrs. Maisel will premiere every Friday on Amazon Prime Video. Stay tuned to Showbiz Cheat Sheet for more updates.