'Gilmore Girls': Emily Kuroda's Theory About Lane Kim's Dad Is Everything You Need to Hear Right Now
Nearly a decade after the seventh and final season of Gilmore Girls, fans finally uncovered the truth behind Lane Kim's (Keiko Agena) dad. Throughout the original series, Lane's father was notably absent, despite a few mentions. And while Mrs. Kim's (Emily Kuroda) presence was enough to make up for both parental roles, Gilmore Girls: A Year in the Life solved the mystery behind Mr. Kim. But even so, Kuroda recently shared a theory about her onscreen husband, and you'll wish it actually happened in the Netflix revival.
Why Mr. Kim didn't appear until 'Gilmore Girls: A Year in the Life'?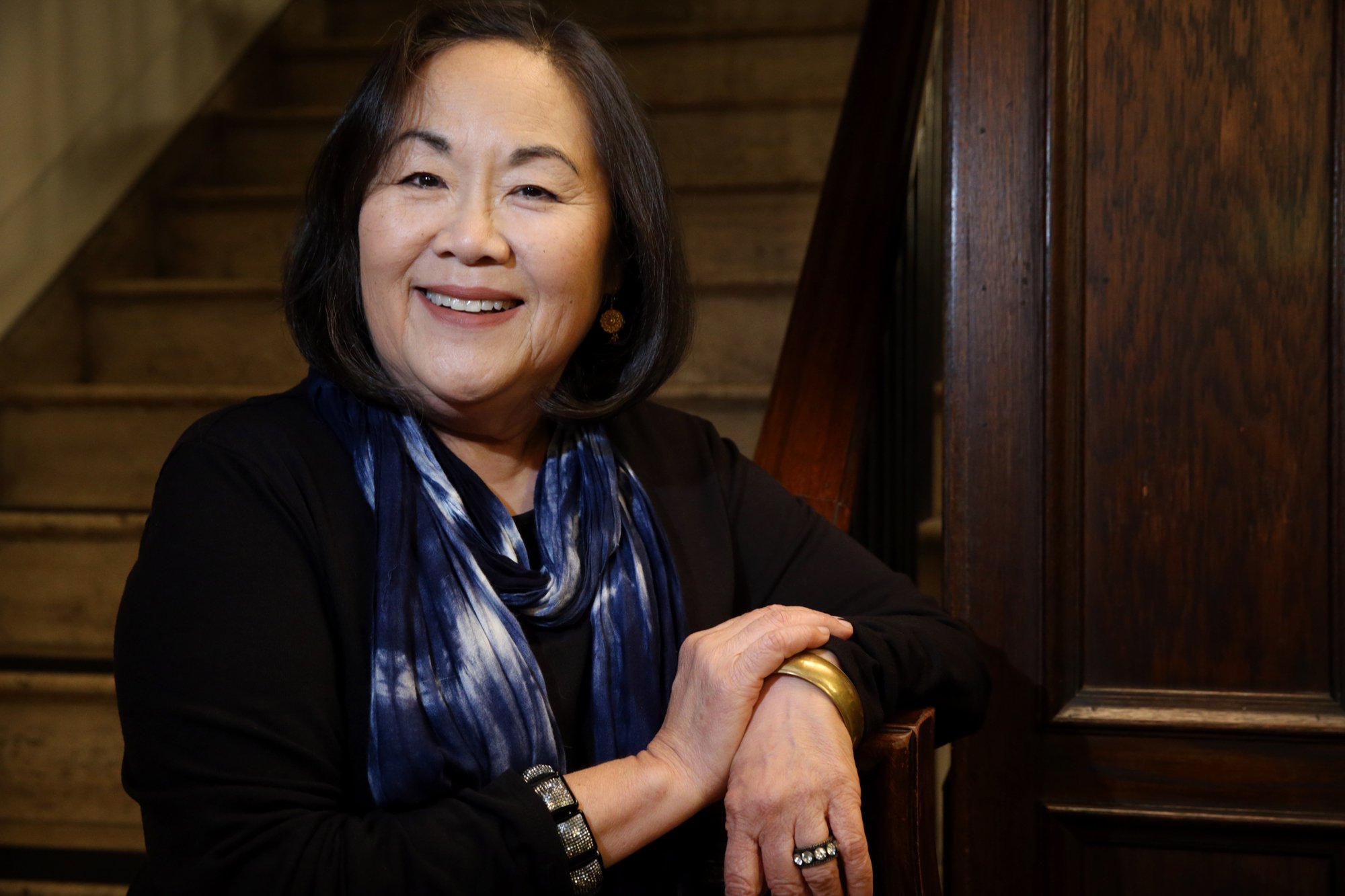 For years, the Gilmore Girls fandom wondered whether Mrs. Kim was divorced or even widowed. Mr. Kim missed out on Lane's major life events, including her wedding to Zack Van Gerbig (Todd Lowe). But Mr. Kim made a brief cameo in the revival's "Spring" episode, proving he is still very much alive and present.
Now, if you were wondering why Mr. Kim never appeared on the show until A Year in the Life, creator Amy Sherman-Palladino has a perfectly good explanation. When speaking with TVLine in December 2016, Sherman-Palladino revealed Mr. Kim wasn't necessary to build the relationship between Lane and her mother.
"The dynamic was between Lane and her mother," she said at the time. "The show is about mothers and daughters, and this was a different mother and daughter. If we had broken a story and went, 'It would really help to have Mr. Kim here,' we would've done it. But we didn't. That dynamic was very clean between the two of them. And sometimes when you add another person to the mix, it gets muddy."
Emily Kuroda shares her fan theory about Lane's dad on 'Gilmore Girls'
When Gilmore Girls: A Year in the Life dropped on Netflix back in November 2016, Agena shared her thoughts on Mr. Kim's whereabouts. In an interview with TVLine, the actor speculated Lane's father was "away [doing] something purposeful." Then in October 2020, Kuroda spoke with Today for the 20th anniversary of Gilmore Girls and shared her own theory about Mr. Kim.
"In my mind, Mr. Kim was a rockstar," Kuroda said. "He was like John Cho, you know? So on the reboot, when they had my husband, I was like, 'No!' Although he's a very sweet man. But in my mind, through those seven years, Mr. Kim was this excellent musician, rock and roller, and the most good-looking guy on the planet."
Emily Kuroda wonders how Lane and Mrs. Kim are doing now
Given Lane's undying love for music, fans would've loved to see musician Mr. Kim on Gilmore Girls. But even if Kuroda's theory isn't canon, there's still hope her next one is. Still speaking with Today, Kuroda predicted what Mrs. Kim and Lane are up to now. 
"Right now, Mrs. Kim is taking care of her twin grandboys," Kuroda said. "She is just as strict on them. But they have started a band, and Mrs. Kim is the lead singer. Watch out for the music video."
But whether the Kims live up to Kuroda's theory, the actor will always be grateful for Lane's overarching journey on Gilmore Girls. 
"I am so grateful to have done Mrs. Kim in Gilmore Girls because I can count on one hand the number of Asian American characters that have a well-rounded home life … at that point. And this is seven years of watching Lane from high school, to her first date, to marriage, and children," Kuroda said.
Check out Showbiz Cheat Sheet on Facebook!