'Gilmore Girls': Lauren Graham Forgot Lorelai Ever Married Christopher
Lorelai marrying Christopher in the seventh season of Gilmore Girls is a story line many fans would rather forget. In her book Talking as Fast as I Can: From Gilmore Girls to Gilmore Girls, (and Everything in Between), Lauren Graham revealed she forgot it ever happened when she returned to film Gilmore Girls: A Year in the Life.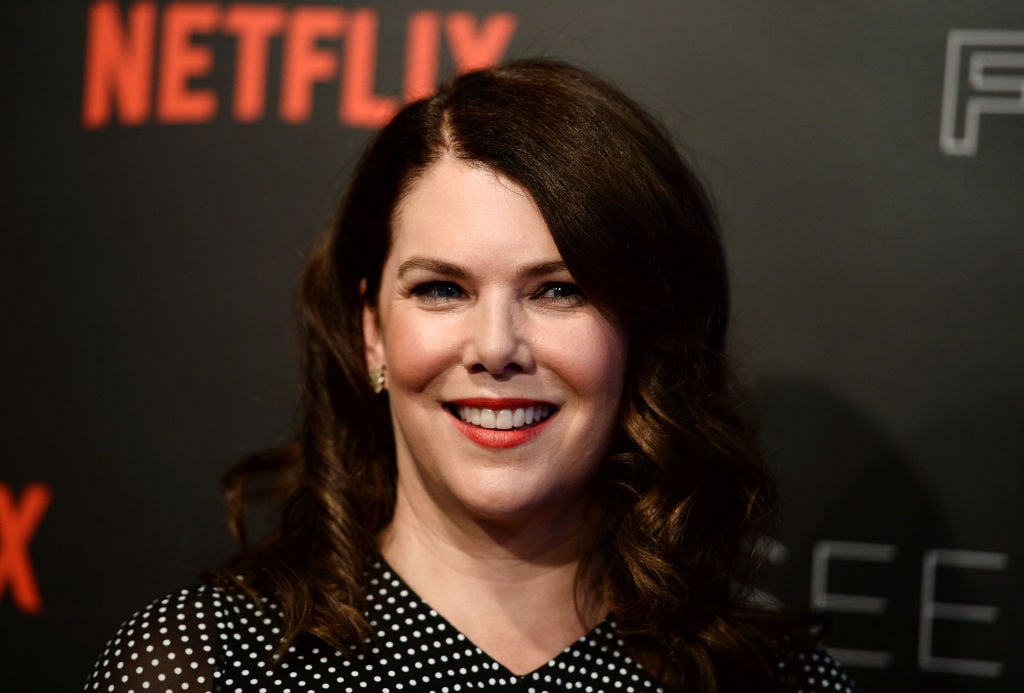 Lauren Graham did not want Lorelai to marry Christopher
In the finale of Season 6 of Gilmore Girls, Lorelai issues an ultimatum, giving Luke the option to marry her immediately or break up. Luke refuses, and the two end their relationship. Lorelai then seeks comfort with Christopher, and the two sleep together.
For a majority of Season 7, Christopher and Lorelai are in a relationship, and the two get married in Paris. While the story line finally gave Lorelai a chance to explore her lingering feelings for Rory's father, many fans did not appreciate Lorelai actually marrying Christopher.
In her book, Graham herself even admitted she found the story line "odd."
"Well, in many ways, this was a tough year and sort of a jumble for me, memory-wise. For example, apparently during this season Christopher and Lorelai get married in Paris. OK. I have to admit, this seemed so odd to me back then (especially after all that time apart; I just didn't think Lorelai would get married without Rory present), that I somehow managed to completely forget it ever happened," Graham wrote.
RELATED: 'Gilmore Girls: A Year in the Life' Contradicted Everything We Thought We Knew About 'Gilmore Girls'
The actress forgot about the marriage story line in 'Gilmore Girls'
Lorelai's marriage to Christopher is short lived, and the final season ends with Lorelai and Luke back together. In Gilmore Girls: A Year in the Life, Lorelai and Luke finally get married. In her book, Graham went on to explain that when she came back to film Gilmore Girls: A Year in the Life, someone had to explain to her that her character had been married to Christopher at one point.
"While we were filming the reboot, Dan Palladino had to call one of the superfan assistants in the office to have her explain the whole episode to me in detail," she wrote. "Even then, I wasn't sure she was telling me the truth: 'No. Really? Are you sure? No. Paris?' I kept saying to her."
Lauren Graham used to want Lorelai and Christopher together in 'Gilmore Girls'
While Graham did not love Lorelai getting married in Season 7, she did originally like the idea of Lorelai ending up with Christopher.
"The show is somewhat about wish fulfillment, and there's something about having the original biological family back together that plays along with that theme. And I think [Christopher and Lorelai] are compelling together. But I have no idea. I don't think they know. I think they're seeing what the story tells them," she said during a 2005 interview with Michael Ausiello for TV Guide.
In another interview with Ausiello in April 2005, Graham clarified her statement.
"I was speaking in terms of the show's idyllic point of view. I think the wish-fulfillment element would dictate that the family gets back together. But I also think Luke-Lorelai is very appealing," Graham told TV Guide.