'Gilmore Girls': Lauren Graham Made $50,000 an Episode Playing Lorelai Gilmore
Lauren Graham is synonymous with Gilmore Girls' Lorelai Gilmore. During the TV show's original seven-season run, the actor played single mother and BFF to Rory Gilmore (Alexis Bledel). But how much money did the now-54-year-old make playing one of the most memorable TV moms of the 2000s?
Lauren Graham read the script for 'Gilmore Girls' and immediately knew she wanted to play Lorelai Gilmore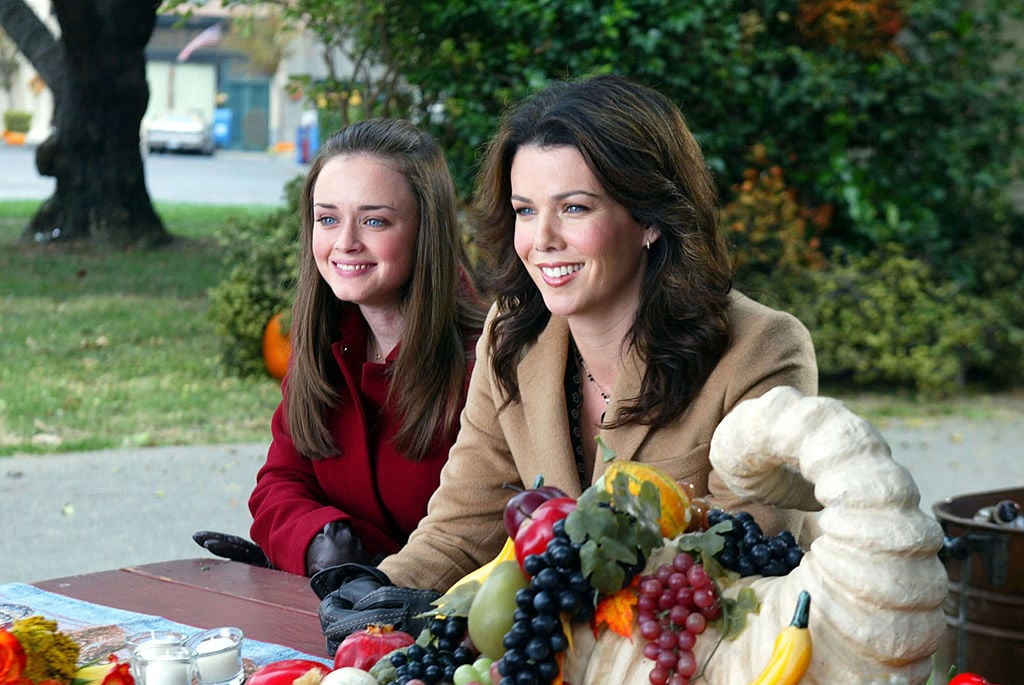 RELATED: 'Gilmore Girls: A Year in the Life': Lauren Graham Lost a Beloved 'Gilmore Girls' Souvenir Filming the Revival
It was love at first sight, or more accurately, love at first read for Graham. She read the Gilmore Girls pilot script from the show's creator, Amy Sherman-Palladino, and immediately knew she wanted to be involved. In fact, she couldn't stand the idea of someone else playing Lorelai.
Graham recalled the connection she felt to the character during a 2017 interview for Variety's Actors on Actors. She told Constance Zimmer how her reaction reminded her of something Christopher Reeve once said during an episode of Inside the Actors Studio. 
"The way you know a part is really for you is if you can't stand the idea of anyone else doing it," Graham said, referencing Reeve's comment. "That's how I felt about Lorelai. I was like, 'Get out of my way.' I just felt like it was mine."
Despite starring on another TV show at the time, Graham eventually auditioned for the role of Lorelai. Luckily for her and Gilmore Girls fans everywhere, the program didn't last. It freed Graham up to take on the role of Lorelai and the rest is history.
Lauren Graham made $50,000 per episode during the first 4 seasons of 'Gilmore Girls'
RELATED: 'Gilmore Girls': Logan Is a 'Version of Someone' Else in Rory's Life, According to Alexis Bledel
Graham made her debut as the fast-talking, coffee-drinking single mom in 2000. The pilot episode of Gilmore Girls aired on Oct. 5, 2000. At the time, Graham reportedly earned $50,000 for every episode, according to IMDb. 
The figure remained the same for the show's first four seasons. Totaling 87 episodes — 21 in season 1 and 22 in seasons 2 – 4 — Graham earned approximately $4,350,000 at the reported per-episode rate.
Although not confirmed, it's reasonable to assume Graham's salary went up as the show continued. She'd become a major TV star. Plus, there's no TV show without Lorelai (and Rory).
Lauren Graham's continued acting since 'Gilmore Girls' and now she's worth millions
Graham's net worth has only increased since Gilmore Girls went off the air in 2007. In addition to making $3 million to play Lorelai in Gilmore Girls: A Year in the Life, she's made money on other acting roles. Graham's estimated net worth is approximately $15 million.
Graham played single mom, Sarah Braverman, in all six seasons of NBC's Parenthood from 2010 – 2015. She's also written a number of successful books, including a memoir and fiction. Currently, Graham plays a single-mom-turned-hockey-coach in The Mighty Ducks reboot on Disney+.