'Gilmore Girls': Lauren Graham 'Struggled' With Rory and Lorelai's Season 6 Rift
During seven seasons of Gilmore Girls, Lorelai and Rory Gilmore were bound to have a fight. Most of their arguments didn't last more than an episode of the popular TV show, meaning the mother and daughter were back to their BFF status before long.
That is until Gilmore Girls Season 6 when Lorelai and Rory were in a fight that went on for months. A difficult time for both characters, it was also tough on Lauren Graham, the actor who played Lorelai.
Rory and Lorelai's rift started when Rory dropped out of college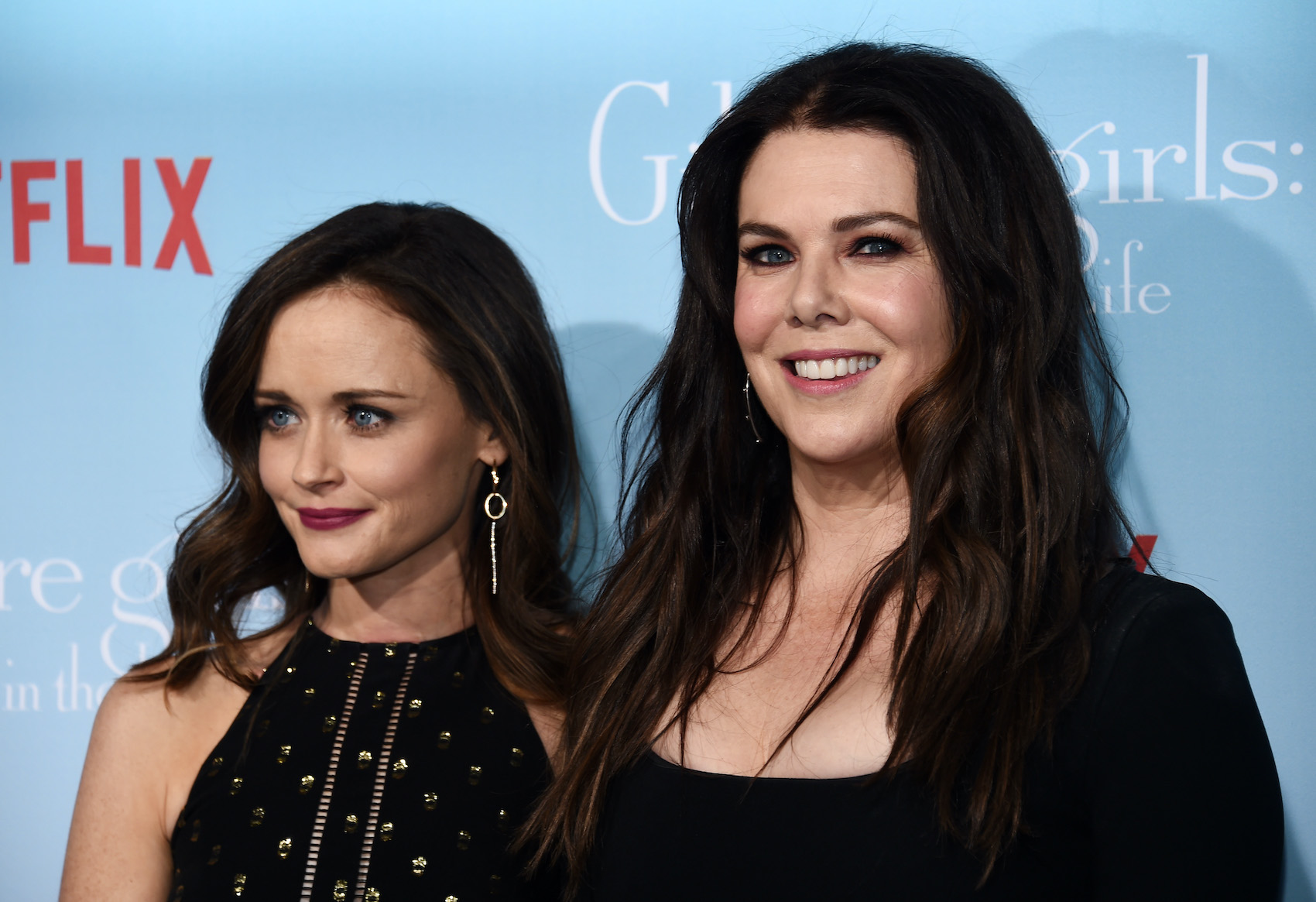 RELATED: 'Gilmore Girls': Amy Sherman-Palladino on Why 1,000 Yellow Daisies Proposal Might Be 1 of Lauren Graham's 'Favorite Scenes Ever'
After years of getting along, Rory and Lorelai have a major argument. Even bigger than the one they had when Rory started having an affair with her married ex-boyfriend, Dean (Jared Padalecki). 
It all starts when Rory announces to Lorelai she's dropping out of Yale. Thanks to Mitchum Huntzberger (Gregg Henry), Rory's confidence in one day becoming a journalist is shaken so she quits school.
Shocked by the news because Rory is someone who loves learning, Lorelai turns to her parents for help. She, Richard (Edward Herrmann), and Emily (Kelly Bishop) all agree Rory should continue with her education. They devise a plan to tell her so at the family's Friday night dinner but soon things change.
Not long after Lorelai's visit, Richard and Emily have Rory knocking on their door. After seeing how distraught she is, Richard and Emily decide to let Rory move in with them.
The decision hurts Lorelai and from that point on, Gilmore Girls Season 5 Episode 22: "A House Is Not a Home," she and Rory are on the outs. 
Lauren Graham missed filming 'Gilmore Girls' with Alexis Bledel during their characters' rift
In her 2016 memoir, Talking as Fast as I Can: From Gilmore Girls to Gilmore Girls, (and Everything in Between), Graham opened up about Rory and Lorelai's season 6 fight.
The actor, who went on to play another single mom on NBC's Parenthood, said the rift between the mother and daughter meant she spent less time in front of the camera with Rory aka Alexis Bledel.
"I have to admit I struggled with the Lorelai/Rory separation," Graham wrote in her book, according to Entertainment Weekly. "It went on for a while, and Lorelai was so crabby with her for several episodes, not to mention that I missed my favorite scene partner." 
RELATED: 'Gilmore Girls' Made a Subtle Nod to Adam Brody Leaving the Show for 'The O.C.'
Graham continued, recalling a conversation she had with Amy Sherman-Palladino, the creator of Gilmore Girls. 
"I remember talking about it with Amy, who felt it was important developmentally that this always-close relationship hit a significant growing pain," Graham said. "Still, I felt bad in scenes where I kept holding a grudge."
So, when Rory and Lorelai make up in Gilmore Girls Season 6 Episode 9: "The Prodigal Daughter Returns," Graham must've been just as happy as her character.
Watch Gilmore Girls and the revival, Gilmore Girls: A Year in the Life, on Netflix.
RELATED: 'Gilmore Girls': The 4 Most Comforting Episodes to Watch Right Now