'Gilmore Girls': Lauren Graham's Tiny Season 1 Outfit Was Meant to Attract Male Viewers; 'That's Why My Shorts Will Be Very Short'
Lorelai Gilmore, the leading motherly figure in the hit 2000s series Gilmore Girls, became known for her quirky but charming nature. Much like her daughter, Rory, Lorelai often went on lengthy, fast-talking tangents filled with pop culture references that sometimes went over people's heads. Additionally, as the series progressed, Lorelai's personality became evident in some funky wardrobe choices.
In some cases, Lorelai's outfits came straight from actor Lauren Graham's closet. However, other times, the wardrobe designers put together ensembles based on one factor: male viewership. In a 2000 interview about season 1, Graham revealed that the network, the WB, sometimes put her in tiny outfits to appeal to a male audience.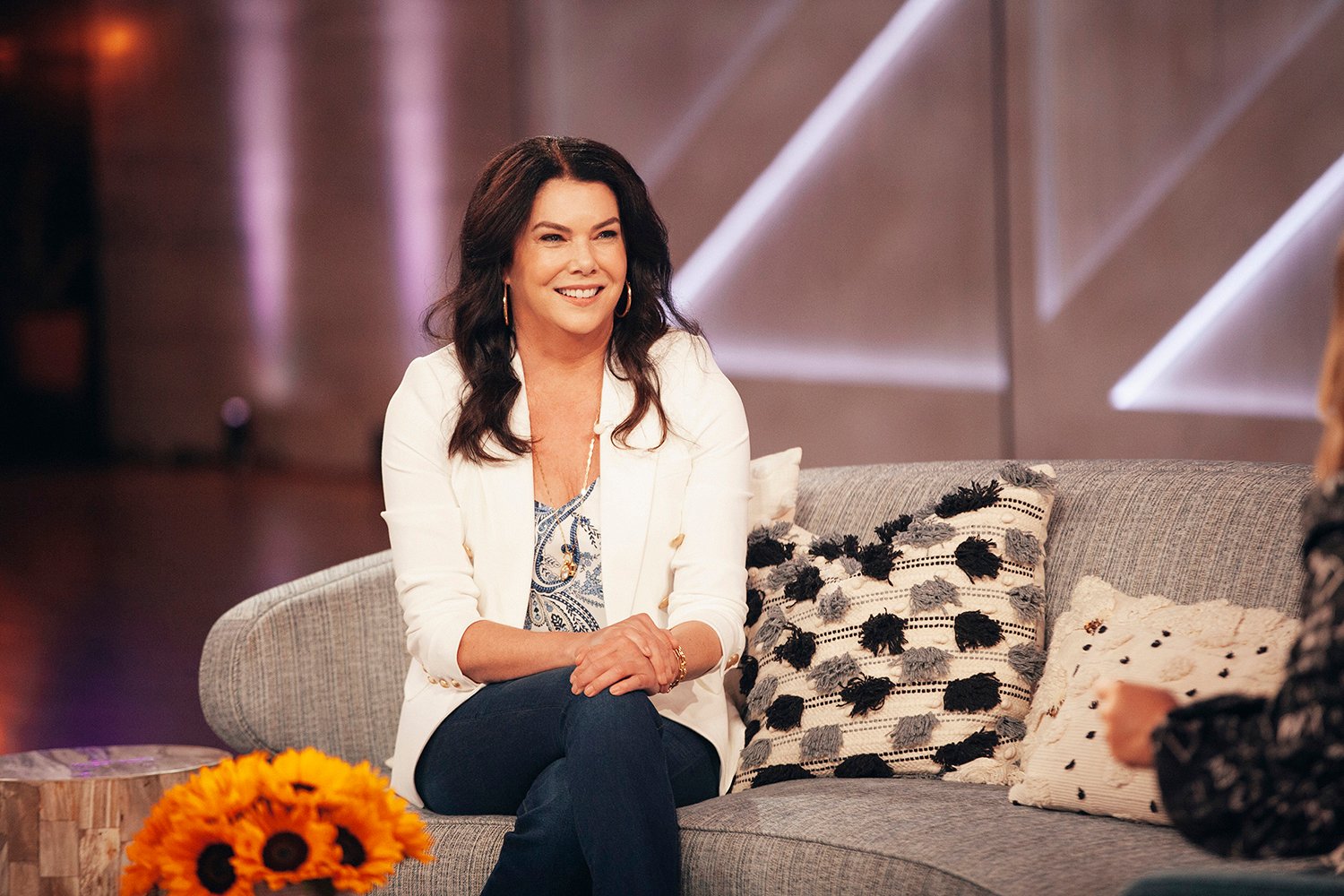 Lorelai Gilmore sported a rodeo outfit in 'Gilmore Girls' Season 1
In season 1 episode 2, "The Lorelais' First Day at Chilton," Lorelai's outfit of the day became a running joke. The episode depicted Rory's (played by Alexis Bledel) first day at her new preparatory school, but the day had a poor start. Lorelai's alarm clock never went off, which caused her to sleep in and make Rory late.
In a rush to find an outfit for the morning, Lorelai realized that she left her nice clothes at the dry cleaners. With no other options available, she threw on a pink T-shirt, distressed denim shorts, and cowboy boots.
Lorelai dropped Rory off at school with the intention of leaving right away. However, Rory insisted that she meet the headmaster. Mortified, Lorelai reluctantly entered the school, where Emily Gilmore (Kelly Bishop) delivered one of her wittiest lines: "Do you need a ride, or is your horse parked outside?"
Lorelai's "rodeo outfit" was certainly one of her craziest, but also one of Gilmore Girls' most memorable looks.
Lauren Graham said the WB wanted to bring more male viewers to 'Gilmore Girls'
When Gilmore Girls first aired, the WB brainstormed ways to increase viewership, and the network wanted to attract a male audience. As creator Amy Sherman-Palladino told Entertainment Weekly in 2000, "It's not just a chick show. There are funny, interesting characters…and I'm adding a couple more guys."
In the same interview, Graham revealed that Lorelai became her "sexiest" role because of the WB's push for a male audience.
"That's why my shorts will be very short," she said.
Additionally, the Zoey's Extraordinary Playlist actor revealed that the studio advised her not to make any big changes to her appearance.
"I've already gotten the briefing: 'Don't cut your hair, and be prepared to wear [only] a bra at any time,'" Graham added.
At the time, any increase in viewership would help. After all, Gilmore Girls had to compete with Friends and popular teen shows like 7th Heaven. However, Gilmore Girls differed from other shows because it focused on family dynamics, particularly mother-daughter relationships.
"I don't think there are that many high school stories left to be told," Graham continued. "The focus of this show is the family and their relationships."
Lauren Graham revealed why she thinks 'Gilmore Girls' is more popular today
Twenty-one years after its premiere, Gilmore Girls has grown immensely in terms of its popularity. In addition to reruns frequently airing on television, the series launched on Netflix, bringing in new generations of viewers. Additionally, Gilmore Girls made a comeback with its 2016 revival, A Year in the Life.
According to Graham, streaming has given Gilmore Girls serious staying power. She spoke about how much the series' audience has changed in an interview with Us Weekly.
"We were on opposite Friends; no one really knew we were on. It was, like, a miracle every year we got picked up. The people who liked it, liked it, but it wasn't, like, a big hit," she said of the show's original run.
Now, however, "new generations keep watching it," which has been "fun" for Graham to see.
"It's fun because it's different groups of people [that] are finding it and different generations," she added. "I just don't want to get to the age where I'm frightening to children, where they're like, 'Where's Lorelai? What happened?'"