'Gilmore Girls': Lauren Graham Used to Want Lorelai to End up With Christopher
To most fans of Gilmore Girls, Christopher Hayden was not the man Lorelai Gilmore was ever meant to end up with. In 2016's Gilmore Girls: A Year in the Life, Lorelai married Luke Danes, and a majority of fans supported the relationship. While Lorelai did end up with Luke, Lauren Graham one time said she wished Lorelai would end up with Christopher because he was the father of Lorelai's daughter, Rory.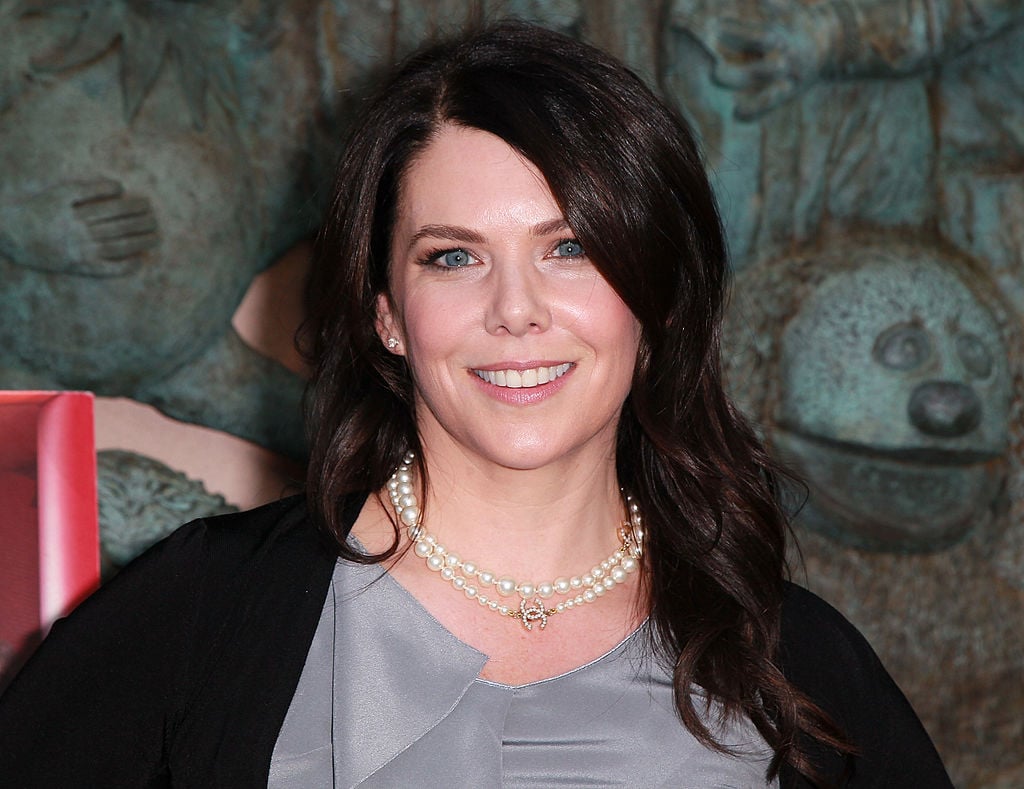 Christopher is Rory's father in 'Gilmore Girls'
While David Sutcliffe and Graham had amazing chemistry as Christopher and Lorelai, not many fans of Gilmore Girls shipped the characters together. This was largely because Christopher was an absent father when it came to Rory, and he was not a steady presence in her life.
"I don't like Christopher. He is a terrible dad for the first 16 years of Rory life he is never around, I realise he was willing to marry lorelai and maybe if she had said yes he would have stepped up but when she said no he should have been there for Rory anyway. Now I could forgive this as he was just 16 however when it comes to Rory he never really steps up as a dad there the odd occasion he tries but he always let's his feeling for lorelai get in the way," one Reddit user wrote.
Lauren Graham wanted Lorelai and Christopher together at one point
During the seven seasons of Gilmore Girls, Michael Ausiello frequently interviewed Graham for TV Guide.
During a 2005 interview with Ausiello, Graham was asked about whether Lorelai should end up with Christopher or Luke.
RELATED: 'Gilmore Girls': The Worst Episode of the Series, According to IMDb
"The show is somewhat about wish fulfillment, and there's something about having the original biological family back together that plays along with that theme. And I think [Christopher and Lorelai] are compelling together. But I have no idea. I don't think they know. I think they're seeing what the story tells them," she said.
A few months later in April 2005, Graham clarified her statement to Ausiello in a different interview.
"I was speaking in terms of the show's idyllic point of view. I think the wish-fulfillment element would dictate that the family gets back together. But I also think Luke-Lorelai is very appealing," Graham told TV Guide.
What she thought of Luke and Lorelai in 'Gilmore Girls'
When Graham was interviewed in April 2005, Lorelai had begun her relationship with Luke. The actress explained that she felt Lorelai being in a relationship with Luke in Gilmore Girls was gratifying.
"It's been fun to have Lorelai in a relationship. I always thought that [Lorelai] is someone whose development was arrested as a teenager, having been faced with raising this child and going off on her own. It made sense to me that she was sort of immature in terms of being able to handle men. But you want to see growth and development, so this relationship makes sense," she said.
The actress also acknowledged that she did not know how Lorelai's romantic story would end.
"I'm not sure where it ends up," Graham admitted. "Is this a three-year story, a four-year story…? Is it Luke and Lorelai together? Is it Rory's father, Christopher? Is it Rory and Lorelai holding hands and jumping off a cliff? Is it a wacky double wedding in Paris? I don't know."