'Gilmore Girls': Liza Weil Could Have Been Rory Gilmore
Gilmore Girls ran for seven seasons from 2000 until 2007, then returned in 2016 on Netflix for a revival season. The series, which has gained a cult following in the years since it went off the air, may have focused on Rory Gilmore and her mother, Lorelai Gilmore, but the side characters were equally important. Gilmore Girls would not have been the same without Sookie St. James and Luke Danes. Paris Geller, just like Luke and Sookie, was an important supporting character, but did you know Liza Weil, the actress who portrayed Paris, was initially considered for the role of Rory?
Paris was Rory's nemesis turned best friend
Rory's best friend for the majority of her childhood was obviously Lane Kim. Once she was established at Yale, though, it became pretty clear that Rory and Paris were actually besties, regardless of how much Rory denied the friendship. It was a long road to get there, though.
RELATED: 'Gilmore Girls': Lane Kim's Endless Supply of Money Might Be the Series' Biggest Plot Hole
Paris was introduced in the first season of the show. She was aggressive, abrasive, and more than a little high-strung, but her desire to be the best seemed to help propel Rory forward. Without Paris breathing down her neck at Chilton, Rory would have never known that you actually need extracurricular activities to get into an Ivy League school.
Liza Weil originally auditioned for the part of Rory
Fresh-faced Alexis Bledel was the perfect fit for a character like Rory. It also seemed to help that Bledel has striking blue eyes, just like Lauren Graham. Bledel, who didn't have an acting credit before Gilmore Girls, wasn't a lock for the role, though. In fact, Weil was seriously considered for it at first.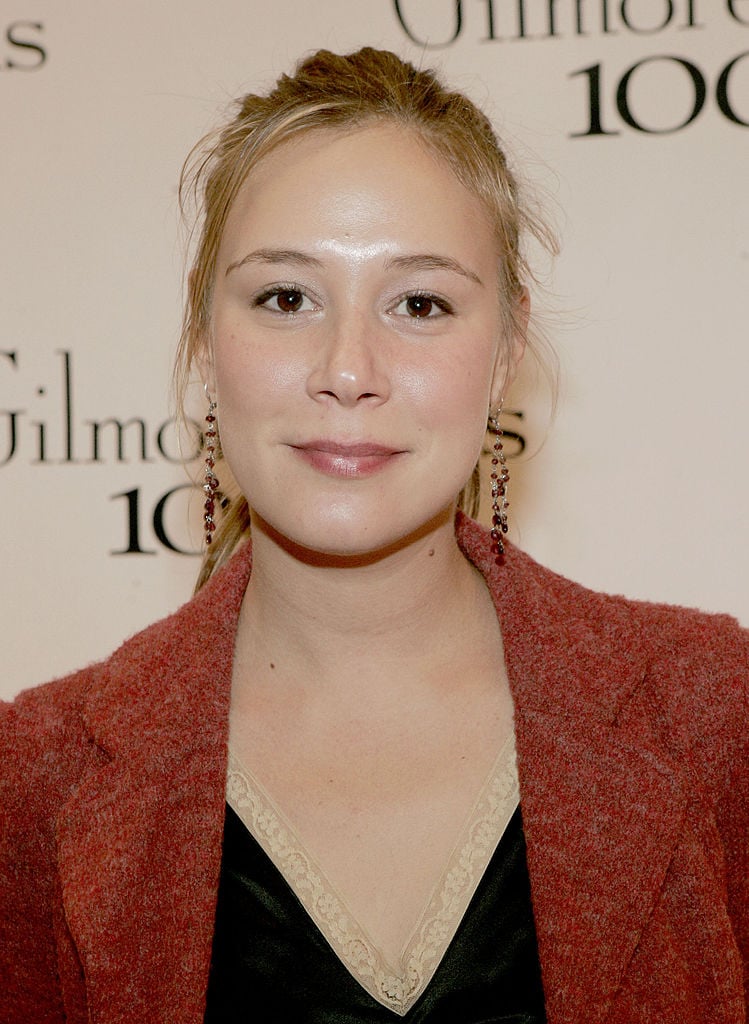 REVEALED: 'Gilmore Girls': Paris Geller and Logan Huntzberger Are More Alike Than You Think
According to Vanity Fair, Weil was in the running for the role of Rory initially, but one casting director had already fallen in love with the idea of Bledel in the part. Weil did leave a lasting impression on the team, though. Even though she lost the role of Rory, a custom role was created just for her.
How did Liza Weil score the part of Paris?
Gilmore Girls didn't initially include a character like Paris. Paris Geller only came to life because Amy Sherman-Palladino loved Weil's performance, even though she wasn't exactly right for the part of Rory. To get her involved, they crafted the character of Paris with her in mind. Somewhat surprisingly, Weil wasn't the only actor who found their way onto Gilmore Girls after failing to land a different role on the show.
RELATED: 'Gilmore Girls': Matt Czuchry Auditioned for a Different Role Before Landing the Part of Logan Huntzberger
Matt Czuchry auditioned for multiple parts on Gilmore Girls before he was finally cast as Logan Huntzberger, Rory's college boyfriend. Czurchy had even previously auditioned to be Rory's love interest. He admitted to trying out for the role of both Jess Mariano and Rory's college pal, Marty.