'Gilmore Girls': Luke and Lorelai's First Kiss Didn't Happen in Season 4 Finale
Luke Danes and Lorelai Gilmore's season 4 kiss is one of the most iconic 'Gilmore Girls' moments ever. While it certainly was sweet, it's not the first time they kissed.
Gilmore Girls fans remember Luke Danes and Lorelai Gilmore's first kiss as iconic. The season 4 smooch was what most fans had been waiting for from the beginning. While the moment, on the steps of the Dragonfly Inn, was a turning point in the series, it actually wasn't the first time Luke and Lorelai locked lips. The duo, technically, kissed for the first time in the season 3 premiere. 
Most 'Gilmore Girls' fans count the season 4 finale as Luke and Lorelai's first kiss 
There are few moments in the history of Gilmore Girls that are almost universally loved. However, Luke and Lorelai's first kiss in the season 4 finale, "Raincoats and Recipes," is one that nearly all fans adore. It's the highest-ranked episode of the series, that's for sure. 
In the episode, Luke freaks out when Jason Stiles tells him that he and Lorelai are still dating. During a rant on the front porch of the Dragonfly Inn, Luke finally kisses Lorelai. Seconds later, she reciprocates with a kiss of her own. The sweet moment is suddenly interrupted by Kirk Gleason running out the door naked. Not only is the kiss an iconic moment, but it kicked off the era of Luke and Lorelai as a couple, a storyline some fans had been waiting to see explored since season 1. While the "first kiss" is a big deal, it actually wasn't the first time fans saw Luke and Lorelai kiss in the series. 
Luke and Lorelai's first kiss actually happened way back in season 3 
While Luke and Lorelai's romance didn't begin until season 4, their first kiss happened in the season 3 opener, "Those Lazy-Hazy-Crazy Days." The episode largely focused on Rory Gilmore's return from a summer in Washington D.C. and her growing interest in Luke's nephew Jess Mariano. Still, there was a Luke and Lorelai moment. 
Before Rory's return, Lorelai wakes up to a series of alarm clocks blaring in her room. She makes her way downstairs to find Luke making breakfast. The two chat as if nothing is different. Before Luke leaves, he kisses Lorelai and then kisses her stomach, saying goodbye to "Sid and Nancy." 
Yes, the scene was just a dream. Luke and Lorelai never had children together, and they certainly weren't a couple when the liplock happened. Still, if you are looking at it from a technical standpoint, the season 3 moment is Luke and Lorelai's first kiss. 
Scott Patterson didn't recall the kiss either 
Gilmore Girls fans who don't remember the original kiss shouldn't feel bad. Scott Patterson, the actor who portrayed Luke Danes for all seven seasons, doesn't seem to count the season 3 smooch as particularly important.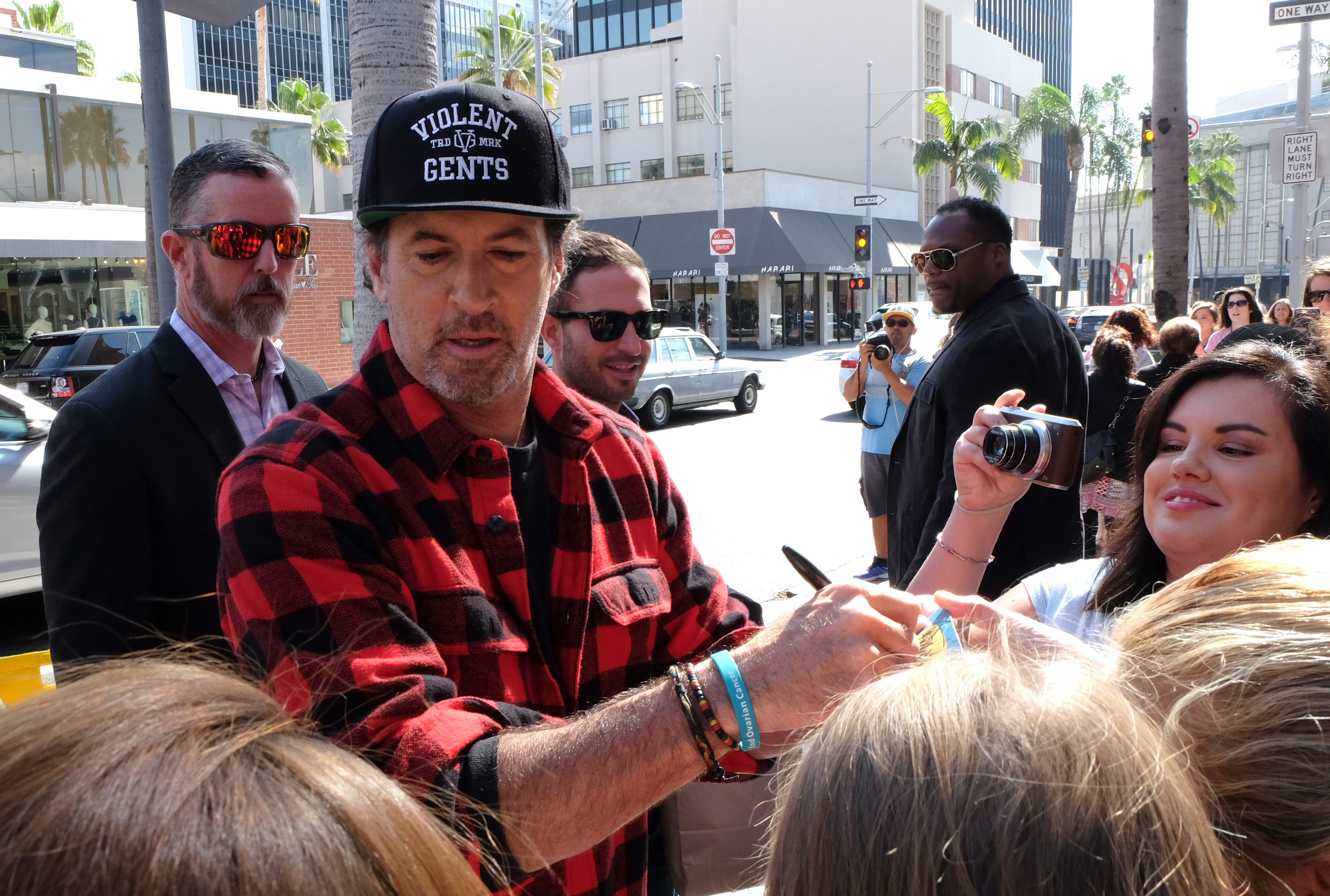 In 2021, Patterson sat down with Entertainment Weekly to discuss his podcast, I Am All In. Patterson recalled how nervous he was to kiss Lauren Graham during the interview. Patterson told the outlet that the anxiety was normal. He said, "It's a big moment, and everybody knew it was a big moment and it felt like a big moment."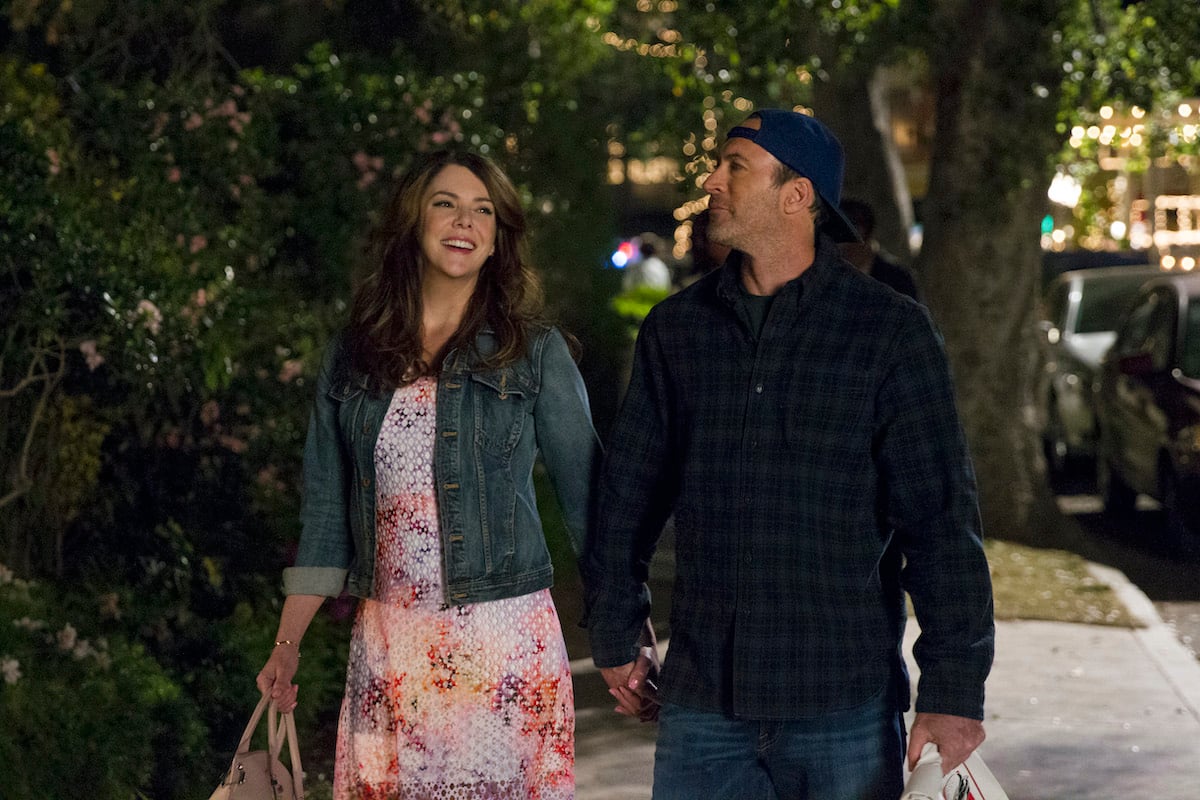 Patterson wasn't referring to the season 3 kiss between Luke and Lorelai. He was referencing the season 4 finale moment, the one that most fans count as Luke and Lorelai's first kiss. Recently, Patterson relived the couple's technical first kiss on his podcast. 
I Am All In is an IHeartMedia production. Patterson is watching Gilmore Girls for the first time and reacting, along with fans, to the storyline. New episodes are released every Monday.