'Gilmore Girls': Matt Czuchry Auditioned for a Different Role Before Landing the Part of Logan Huntzberger
Matt Czuchry is known for his role as Logan Huntzberger in 'Gilmore Girls,' but the actor originally auditioned for an entirely different part.
Some fans know Matt Czuchry from The Resident, where he's played Dr. Conrad Hawkins since 2018. But many people still tie Czuchry to his first significant acting role. In 2004, he joined the cast of Gilmore Girls as Logan Huntzberger, Rory Gilmore's love interest.
For three seasons, he took fans on a wild ride. Some people loved his character and still believe Rory and Logan belong together. Others weren't nearly as enthused with his party-boy persona. Love him or hate him, most fans can't imagine Gilmore Girls without Czuchry as Logan. But he previously auditioned for a different role on the show.
Matt Czuchry auditioned for Gilmore Girls twice before landing the role of Logan
Most fans can't imagine Czuchry as anyone but Logan. But apparently he attempted to get work on the show three times before he was finally got the role of Rory's romantic companion. Czuchry admitted in an interview that the casting agents for Gilmore Girls weren't instantly sold on him. And he credited his research for his eventual success.
Czuchry has suggested he knew a lot about Gilmore Girls when he auditioned for the second and third time. He studied the show's quick tempo and tried to match it during auditions. That decision kept him in the casting agents' minds when another part opened up.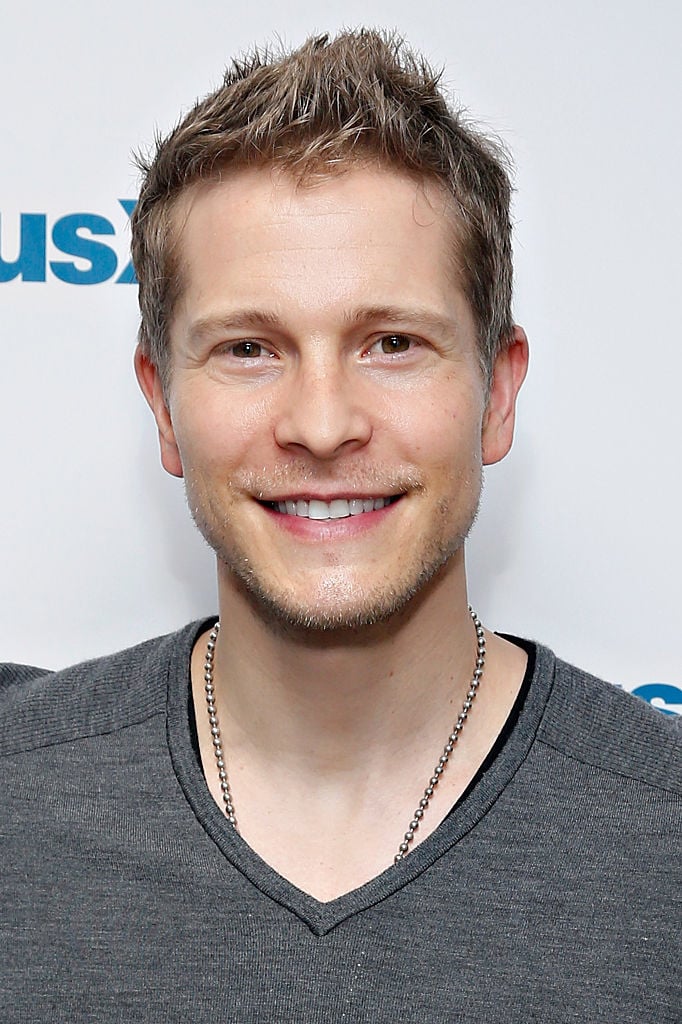 Czuchry originally suggested he didn't remember each of the roles that he auditioned for. But during a Q&A with My Fanbase, he said his first audition was for the part that eventually went to Chad Michael Murray. Murray played Tristan on the series before he took the role of Lucas Scott on One Tree Hill. Czuchry also reported auditioning for the roles of Jess Mariano and Marty. The part of Jess went to Milo Ventimiglia. And the role of Marty went to Wayne Wilcox.
Matt Czuchry could have portrayed Marty
When Rory started Yale, she befriended a fellow student named Marty after she found him sleeping naked in her hallway. The pair developed a close friendship after their awkward meeting, but Marty wanted the connection to turn romantic. Rory did not and brutally shot Marty down by making her feelings for Logan known.
Marty walked off after that evening and didn't interact with Rory again until she befriended Lucy in season 7. Lucy was dating Marty at the time. And for reasons that are still inexplicable, Marty acted like he had no idea who Rory was. The Marty fans met in season 7 was way creepier than the Marty of seasons 4 and 5.
According to TV Guide, Gilmore Girls creator Amy Sherman-Palladino and writer/director Dan Palladino discovered the actor for Marty when he was their waiter at a restaurant. While Wilcox landed the role in a roundabout way, Czuchry had initially auditioned for the part.
Logan wasn't supposed to be Rory's love interest
A lot of elements needed to fall in place for Czuchry to land such a significant role on Gilmore Girls. Besides auditioning for the series three separate times, his eventual part was a last-minute addition. That's right. Logan was not supposed to be Rory's college boyfriend.
Initially, showrunners had planned to have Rory pursue a relationship with Graham Sullivan, the young man her grandmother, Emily Gilmore, introduced her to at the end of season 4. Graham, portrayed by Teddy Dunn, took Rory on a bar crawl that ended with her calling Dean Forrester to pick her up.
The role of Graham got the ax after Dunn took a part in Veronica Mars. And once Graham was no longer a possible romantic interest, Logan was introduced to fans.