'Gilmore Girls': Were Mick and Kirk the Same Character? Some Fans Theories Suggest They're Brothers
With every generation of Gilmore Girls watchers, a collection of infamous questions has lived on. Who should Rory Gilmore have ended up with? How did Luke Danes manage to run his diner for what seemed like 80 hours a week and still have a social life? One question often forms in viewers' minds during season 1: What happened to Mick, and who's this Kirk guy?
After a mysterious name change to his character, Sean Gunn hasn't been able to live this question down. Many Gilmore Girls fans have wondered if Mick and Kirk were supposed to be the same person. If not, plenty of viewers have created their own theories.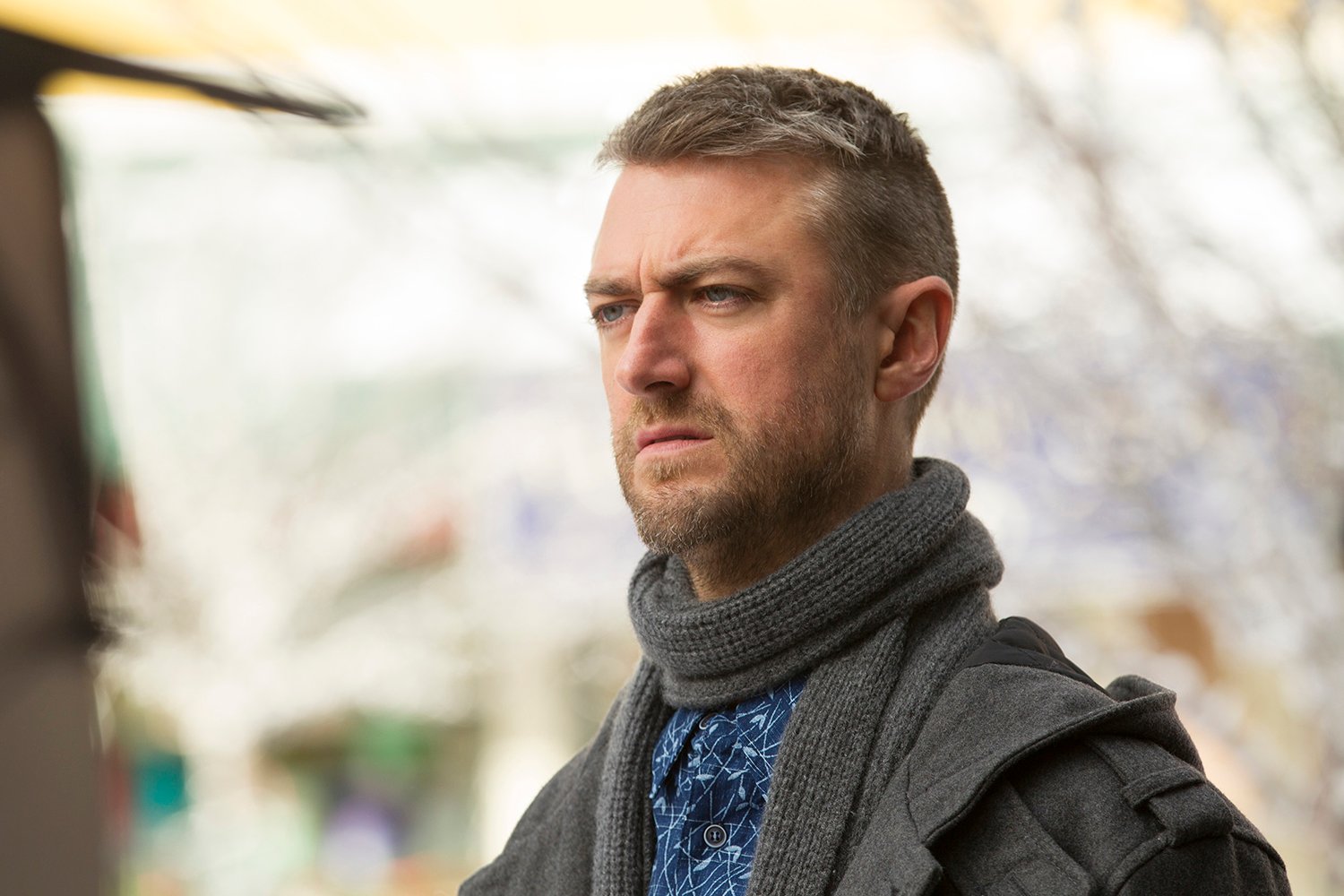 Sean Gunn went from Mick to Kirk in 'Gilmore Girls'
Gunn first appeared in Gilmore Girls Season 1 Episode 2 as Mick, a DSL installer whom Emily Gilmore (played by Kelly Bishop) hired for Rory Gilmore (Alexis Bledel) and Lorelai Gilmore's (Lauren Graham) home. The actor showed up once more in the next episode to deliver swans to the Independence Inn for a wedding, although his character was unnamed.
Then, in episode 5, Gunn suddenly became a character named Kirk, a quirky Stars Hollow resident. This time, Kirk worked at Doose's Market, where he had a run-in with Miss Patty (Liz Torres). Kirk's story soon expanded to make him a town resident since childhood, one of 12 siblings, and keeper of more than 60 different jobs in Stars Hollow.
Sean Gunn thinks Mick and Kirk were the same character
It's never exactly clear if Mick and Kirk were supposed to be the same character with different names or if it was a situation where one actor played two characters. However, Gunn told A.S. Berman for Berman's 2010 Gilmore Girls Companion book that he thinks they're one and the same.
"Your guess is as good as mine," he said. "I think they're the same character."
Gunn went on to explain that he almost didn't audition for Mick because the co-star role would have given him low pay. However, casting director Mara Casey encouraged him to take a look at the script.
"I was like, 'Let me see the scene. If I think it's funny, I'll do it.' And it was good. It was a very long scene for a co-star, too," the actor added. "So I did it, and I liked it, but I thought I was done with the show."
Show creator Amy Sherman-Palladino tried to look for someone else to play the swan delivery guy, but she couldn't stop thinking of Gunn. Casey's partner, Jami Rudofsky, suggested that they follow in the footsteps of Sherman-Palladino's father, who played a new character each week on Gimme a Break.
"This is gonna sound crazy, but remember what you told us about your father? Why don't you do that with Sean?" Rudofsky asked.
So, Sherman-Palladino crafted the character of Kirk for Gunn, and the rest is history. Except, not in the minds of many fans.
Fans have their thoughts on who Mick might have been
The most logical explanation for the change from Mick to Kirk is that they're the same character and the writers simply hoped no one would notice. However, it's still been fun for many fans to come up with alternate reasons. On Reddit, some users suggested that Mick might have been Kirk's brother.
"In my mind, Mick is Kirk's old brother that left Stars Hollow after this episode," one person wrote.
Another user suggested that Kirk forgot his name tag for his DSL installation job, borrowed a coworker's, and ran with it.
"Kirk couldn't find his badge, so he borrowed his buddy's badge and called himself Mick that day…It's completely in line with his character," they said.
Or, in typical Kirk fashion, perhaps he simply wanted to try on a different identity.
"I have this theory that it is just Kirk being Kirk. You are Mick today? OK. So you are Mick, and we are seeing each other for the first time," one person wrote.
"Yeah. 'I thought I'd try a new name.' Entire town except Luke humors him," another user agreed.